Review: The Dave Clark Five – All The Hits
By Vintage Rock | October 20, 2022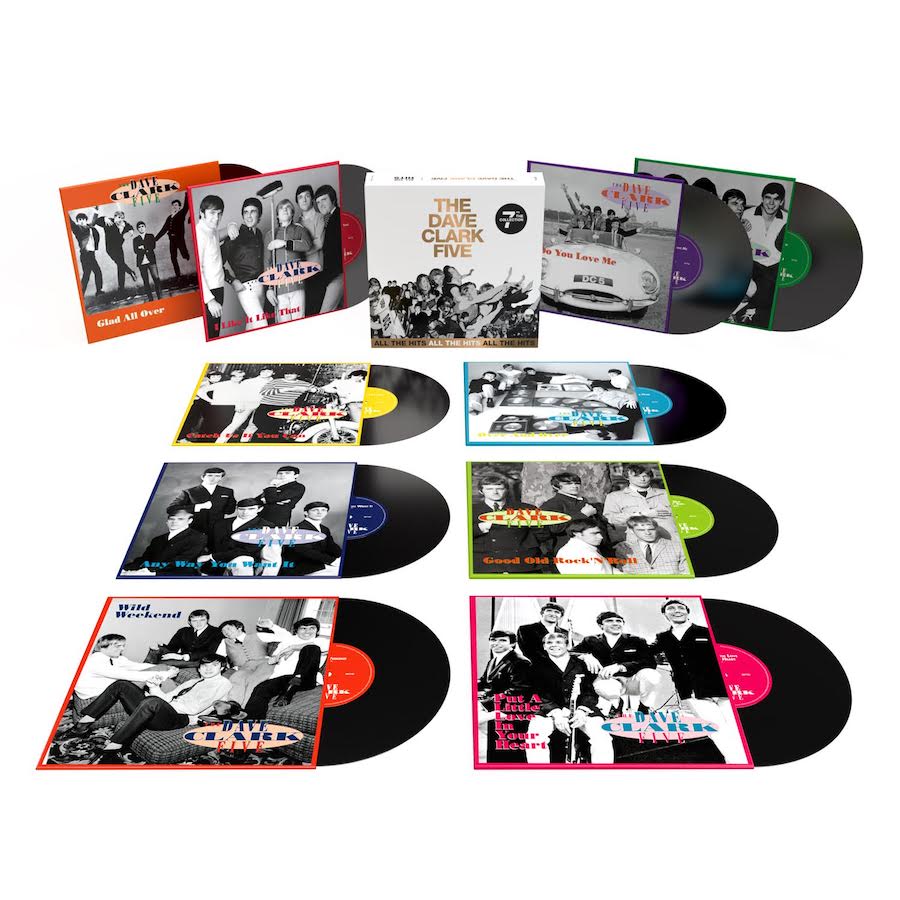 Label: BMG
Tottenham's meatiest beat monsters have been more than well served with greatest hits compilations over the years but this collection is a real treat for vinyl lovers as it presents 20 of the band's hits, remastered at Abbey Road Studios, across 10 black 7" singles in picture sleeves – all contained in a thick card box. 
Chart smashes such as Glad All Over, Bits And Pieces and Do You Love Me are, of course, present but, while I'm loathe to drag out the term 'deep cuts', the lesser-known tracks are certainly where the real meat is.
Their driving version of You Got What It Takes, from their 1967 album of the same name, showcases their soulful side and At The Scene and Nineteen Days both feature a growl of garage rock while Can't You See That She's Mine is unfiltered R&B fury. 
Listen without prejudice to Any Way You Want It and we're sure you'll hear the roots of glam rock and medley Good Old Rock 'n' Roll is furious fun from start to finish.
On the movie front, the band gave a fairly decent performance in director John Boorman's much underestimated 1965 flick Catch Us If You Can and their title track for the movie still stirs the soul. Also lifted from the film on this collection is the raucous Wild Weekend, which hints at the movie's alternate title Having A Wild Weekend. 
There's a few creaky moments with slower fare like Over And Over, Come Home and Everybody Knows (I Still Love You) but overall there's enough excitement between the grooves to keep you happy. In retrospect, some choice back catalogue plundering and looking outside the 'Hits' remit might have allowed for a bit more variation. 
The inclusion of real DC5 belters such as On The Move and Doctor Rhythm would possibly have made this a more enticing proposition but as it stands this is a good prospect for established fans of the band or curious onlookers – it delivers a (literally) solid package.  ★★★★
Craig Brackenridge
You can buy The Dave Clark Five – All The Hits here.
Vintage Rock may earn commission from the links on this page, but we only share products that are appropriate and that we trust