Review: Billy Fury – Three Saturdays With Billy
By Vintage Rock | July 6, 2021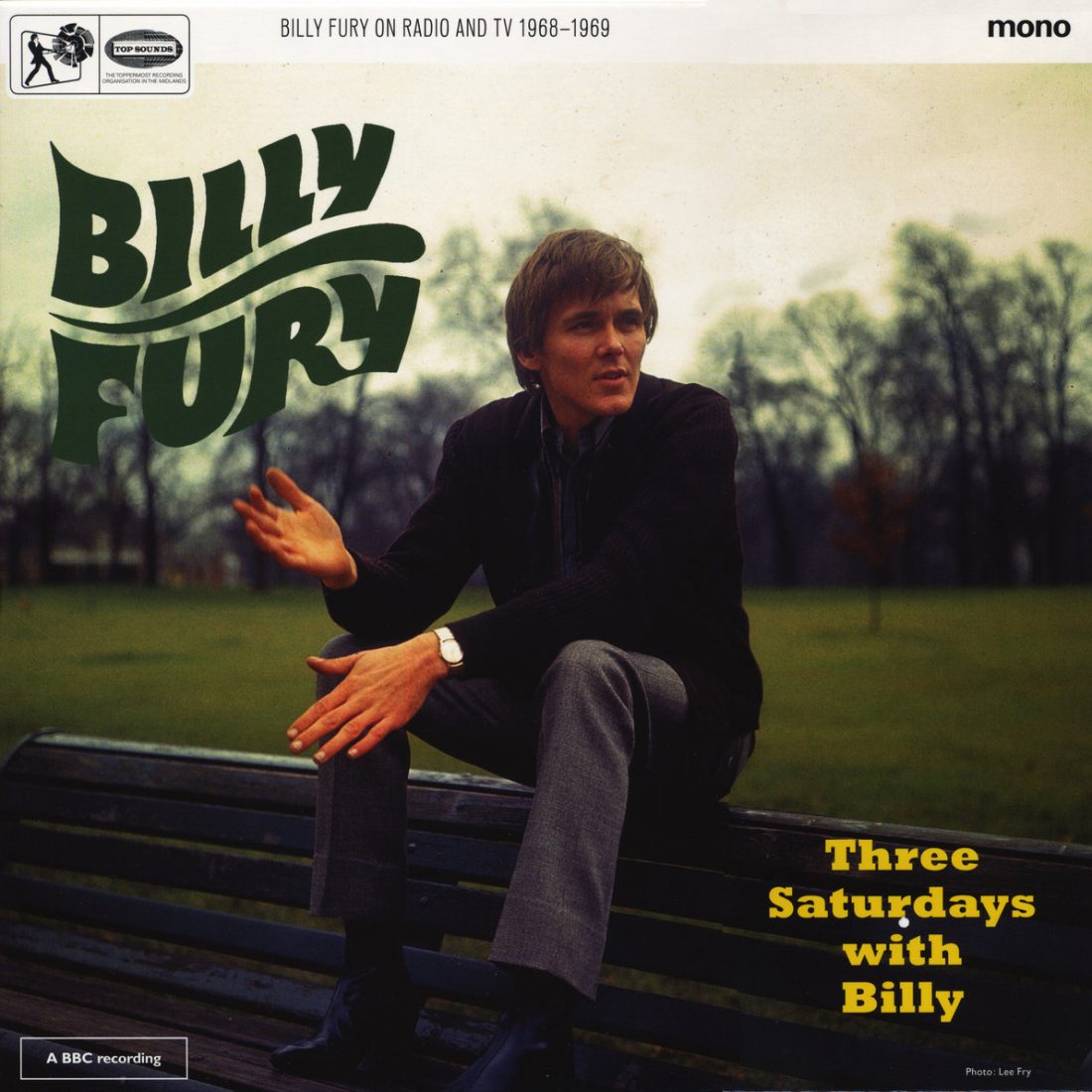 This excellent 10-track, 10″ compilation of BBC TV and radio performances from 1968-69 for Radio One's Saturday Club and Simon Dee's Dee Time, previously thought to be deleted by the Beeb, should shine a light on an often-overlooked part of Billy Fury's career – his late-60s tenure on the Parlophone label. 
There's Scott Walker-esque drama to his cover of David Bowie's Silly Boy Blue and an emotive vocal performance on the orchestrated One Minute Woman by the Bee Gees.
Equally lush is Beyond The Shadow Of A Doubt, which gradually breaks into a gallop. Meanwhile, Baby Do You Love Me swings rather nicely.
On Side Two, the quirky Phone Box (The Monkey's In The Jam Jar) is rather charming, although the clear standout is the garage-rock grunge of I Love You, featuring a crackling band performance that belies its perfunctory title. Backing group The Storm, whose identities are now lost in the mists of time, had been with the singer for
just a fortnight at the point of recording, but they pack a real punch. They also weigh in on a thumping version of Chuck Berry's Sweet Little Sixteen. Fury's self-penned bluesy closer Bye Bye is an impressive Yardbirds-style rave-up.
A 24-page booklet adds context about the sessions, rare photos, newspaper clippings and posters.
★★★★
Steve Harnell