Issue 59 of Vintage Rock is on sale now!
By Steve Harnell | September 28, 2022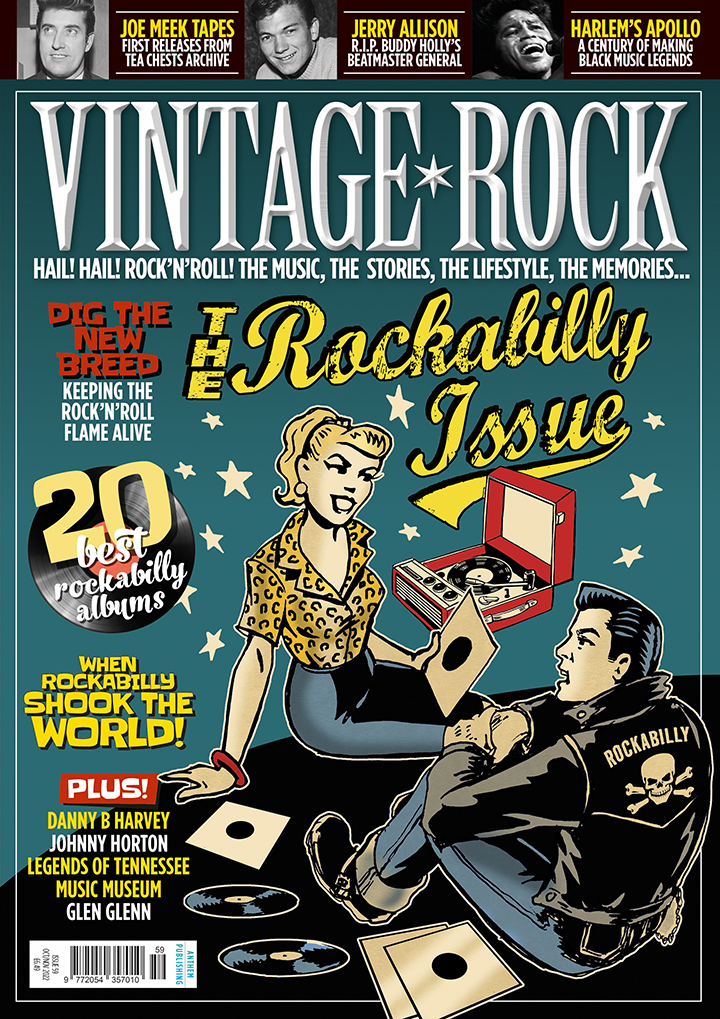 The latest Vintage Rock goes heavy on rockabilly as we honour the genre that revolutionised rock'n'roll.
With a special cover designed by artist Vince Ray, the issue traces the tangled roots of rockabilly, we serve up its Top 20 albums and take a trip inside the doors of the Legends Of Tennessee Museum, which celebrates the genre's greatest exponents with some mouth-watering exhibits.
We also meet the current generation of artists who are keeping the rockabilly flame burning, profile cult hero Glen Glenn and talk to Danny B Harvey about his well-connected rockin' life in music that included playing with The Rockats and Levi Dexter. Our classic album is Johnny Horton's Honky Tonk Man and we also reveal all about the story behind Carl Perkins' iconic Matchbox.
Elsewhere, we've managed to squeeze in a soupçon of non-rockabilly material. We check out the first releases from Joe Meek's fabled tea chest archive of tape reels and also relive the heady excitement of that cauldron of Black music, Harlem's Apollo Theater.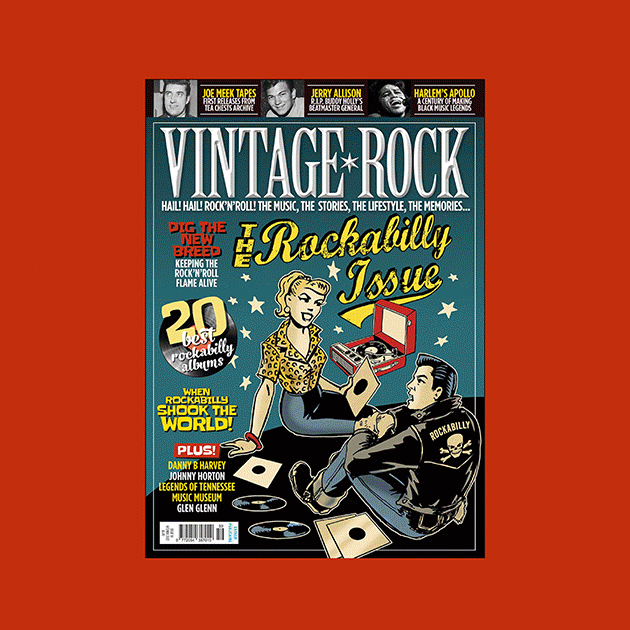 Order Vintage Rock issue 59 online
Get the magazine delivered direct to your door by ordering your copy of Vintage Rock issue 59 directly from us today for just £7.49 (inc. P&P) here.
Download the digital edition
Get the digital edition from Pocketmags. Or find the new issue in the Vintage Rock app.
Not downloaded the free Vintage Rock app yet? Find out more about the app here
Find Vintage Rock issue 59 in stores
Available from WH Smith High Street, selected WHS Travel, Independents and Easons – priced £6.49. Use our handy Store Locator to find your nearest Vintage Rock stockists.
Subscribe to Vintage Rock!
Subscribe to Vintage Rock today and get a FREE copy of our Vintage Rock Presents Elvis At The Movies special! You'll save 36% off the cover price.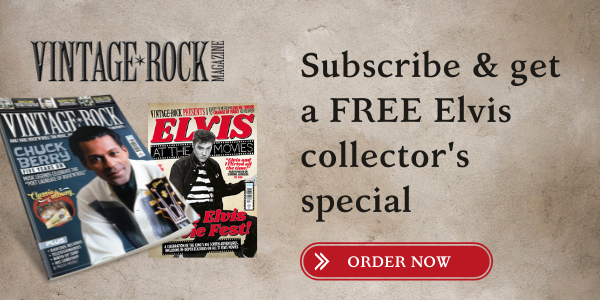 Why subscribe
Save 36% and get a FREE Elvis special
Get 10% off all our back issues and specials
Never miss an issue again
News from the rock'n'roll world in your inbox every two weeks with the Vintage Rock e-newsletter
Try something new with 10% off all Anthem magazines
Free postage for safe delivery direct to your door