Vintage Rock Presents Elvis: The Later Years
By Neha Baveja | February 23, 2023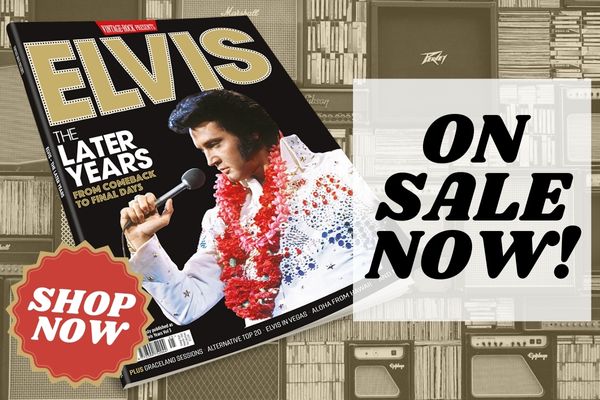 Vintage Rock Presents Elvis: The Later Years – now on sale!
In this new issue, we shine a spotlight on the later years of Elvis Presley's life. The '70s would turn out to be a decade of personal troubles for Elvis Presley, from dangerous addictions and self-doubt to half-cocked studio sessions and deep depression.
But beyond the mire, a period of creativity opened new experimental avenues and offered up a run of triumphant live shows – from his famed return with the 1968 "Comeback Special", through his landmark Aloha from Hawaii broadcast, to his final shows in Vegas.
This special issue is your ultimate guide to the final chapter in the King's unique story. Here, we explore both the light and shade of those final years, in celebration of a man who was – without question – the greatest superstar ever to have lived.
Click here to order your copy online, or buy the digital edition here. You can also find your local stockist here!