Soundtrack Of My Life – Brian "Licorice" Locking
By Vintage Rock | September 27, 2022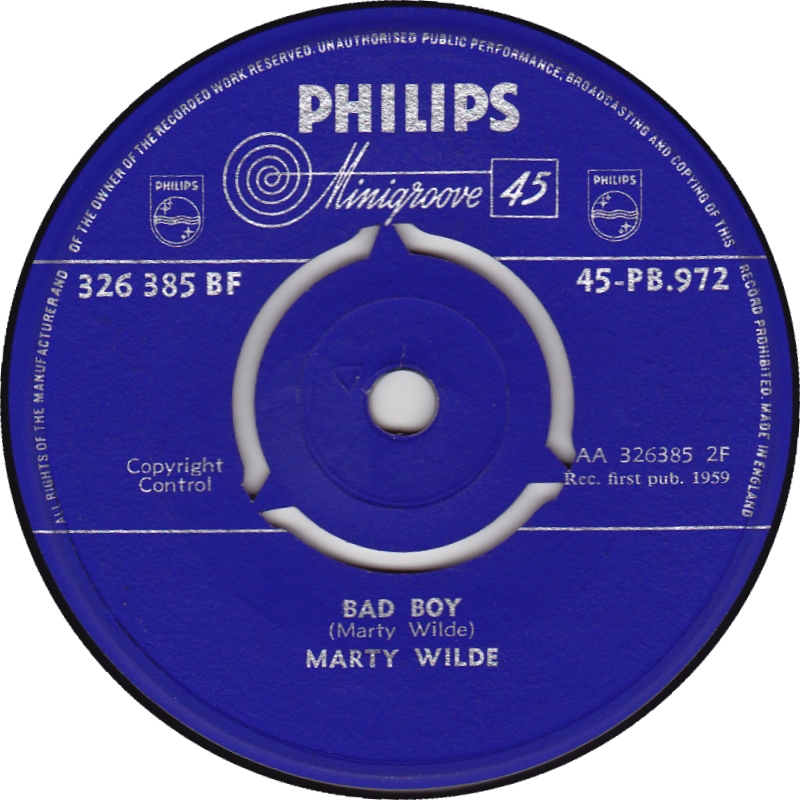 Brian "Licorice" Locking began his career in Vince Taylor's Playboys before joining Marty Wilde's Wildcats, playing on such hits as Teenager In Love and Bad Boy. He was the bass guitarist of The Shadows from 1962-63, enjoying success with Cliff's Summer Holiday soundtrack, Foot Tapper, Guitar Tango, Dance On and Atlantis. In 2019, shortly before his death, he spoke to Vince Eager about his favourite music moments…
Secret Love –
Doris Day,
1953
In the early 1950s I'd been given a plastic mouth organ by my mother and enjoyed playing it so much
I purchased my first chromatic harmonica. At the time I was working as a fireman for British Rail and a colleague invited me to a nearby village fête. There was a small talent contest tent at the fête and before I knew it I was on the stage playing Doris Day's hit Secret Love [from the 1953 musical, Calamity Jane]. Such was the reception I received that I was given a packet of 20 cigarettes and two shillings and sixpence. It was my first paid gig! 
Tiger Rag –
Chris Barber's Jazz Band,
1955
I soon realised that I wanted more out of life than to just listen to music – I wanted to play it! At this time I hadn't an instrument in mind, so I joined my home town of Grantham's brass band where I endeavoured to get to grips with the trumpet and the euphonium. I was struggling with both instruments when my brother, who was studying at Leicester University at the time, invited me over for the weekend and showed me his new Dansette record player and played Tiger Rag by Chris Barber's Jazz Band, and before I knew it I was a big fan.
Bad Penny Blues
–
Humphrey Lyttelton,
1956
Unfortunately my attempts at mastering the euphonium and trumpet with the brass band were getting me nowhere, yet my interest in jazz and swing continued to grow. This prompted me to go to the De Montfort Hall in Leicester where Humphrey Lyttleton and his band were appearing in concert, and it was here that I had my first encounter with Humphrey's hit record Bad Penny Blues. I absolutely loved it and upon purchasing the record would play it continually whilst joining in on my harmonica. It was this that got me infatuated with swing and the blues. 
Cumberland Gap
–
Lonnie Donegan,
1956
My newfound love of the harmonica encouraged me to form a harmonica duo with my pal Roy, and shortly afterwards we were joined by Vince Eager and became the Harmonica Vagabonds. It wasn't long however before we discovered Rock Island Line and our lives changed forever. A little research into skiffle prompted us to incorporate a tea chest bass and we became The Vagabonds Skiffle Group. Afterwards I upgraded to a double bass and realised it was the perfect swing instrument, especially for my favourite Lonnie number, Cumberland Gap. 
This Ole House
–
Rosemary Clooney,
1954
I now considered myself a musician and spent much of my spare time in our local milk bar as for me the milk bar jukebox was the perfect way to listen to rock'n'roll music and more, other than funfairs where the bass could be heard for miles around. By now I was getting more and more into swing music and This Ole House by Rosemary Clooney blew my mind as it swung like nothing I'd ever heard. Not only did Rosemary's voice feature on the record, but [American voice actor and singer] Thurl Ravenscroft with his rich bass voice took care of the very catchy chorus. 
The Girl Can't Help It
–
various artists,
1956
Sporting my brand new Teddy Boy suit, fluorescent socks and beetle crusher shoes, Vince Eager and I went to see The Girl Can't Help It movie and were completely blown away by Gene Vincent's Be-Bop-A-Lula and Eddie Cochran's Twenty Flight Rock. The previous day Vince and I had purchased a new double bass for our skiffle group so, having watched the movie, we went straight to Vince's house where I played my new bass for the first time to the tune of Be-Bop-A-Lula.  Who would have thought that four years later I would be both Gene and Eddie's bass player?
Right Behind You Baby –
Vince Taylor,
1958
Brian Bennett, Tony Sheridan, Tony Harvey and I – The Playboys – were approached by an American named Joe Singer who told us he enjoyed our set at the 2i's coffee bar and he would like us to back an artiste he managed named Vince Taylor. We agreed and the next day at EMI we laid down Right Behind You Baby. During the first take, Tony Sheridan played the most exciting solo I'd ever heard where the guitar solo lasted 24 bars instead of the usual 12. It was unbelievable and so good the A&R manager said we could never capture that again and declared it was a take. 
Brand New Cadillac
–
Vince Taylor & his Playboys,
1959
In spite of his amazing contribution to Right Behind You Baby, Tony Sheridan bizarrely wasn't chosen to play on Brand New Cadillac. The guitarist who was chosen and shone through on this track was the up-and-coming Joe Moretti. We also added a pianist named Perry Ford who later found fame with The Ivy League. I think this is possibly the best rockabilly track ever recorded in the UK and I'm so proud to have been a part of it as it's certainly stood the test of time. In later years The Clash also did a brilliant version [on their 1979 album, London Calling]. 
Bad Boy –
Marty Wilde,
1959
This was my first session as a member of Marty Wilde's Wildcats and to say it was memorable is an understatement. As we were about to start we – we being Marty, Brian Bennett, Big Jim Sullivan, Tony Belcher and myself – were informed by the Phillips Records producer Johnny Franz that due to legal reasons we weren't permitted to record the song in question. Within minutes Marty said, "Have a listen to this one I wrote guys", and he strummed his guitar and sang along to his own accompaniment with everyone agreeing we should record it. The song was Bad Boy.