Vintage Rock Issue 9 Is Out Now
By admin | December 16, 2013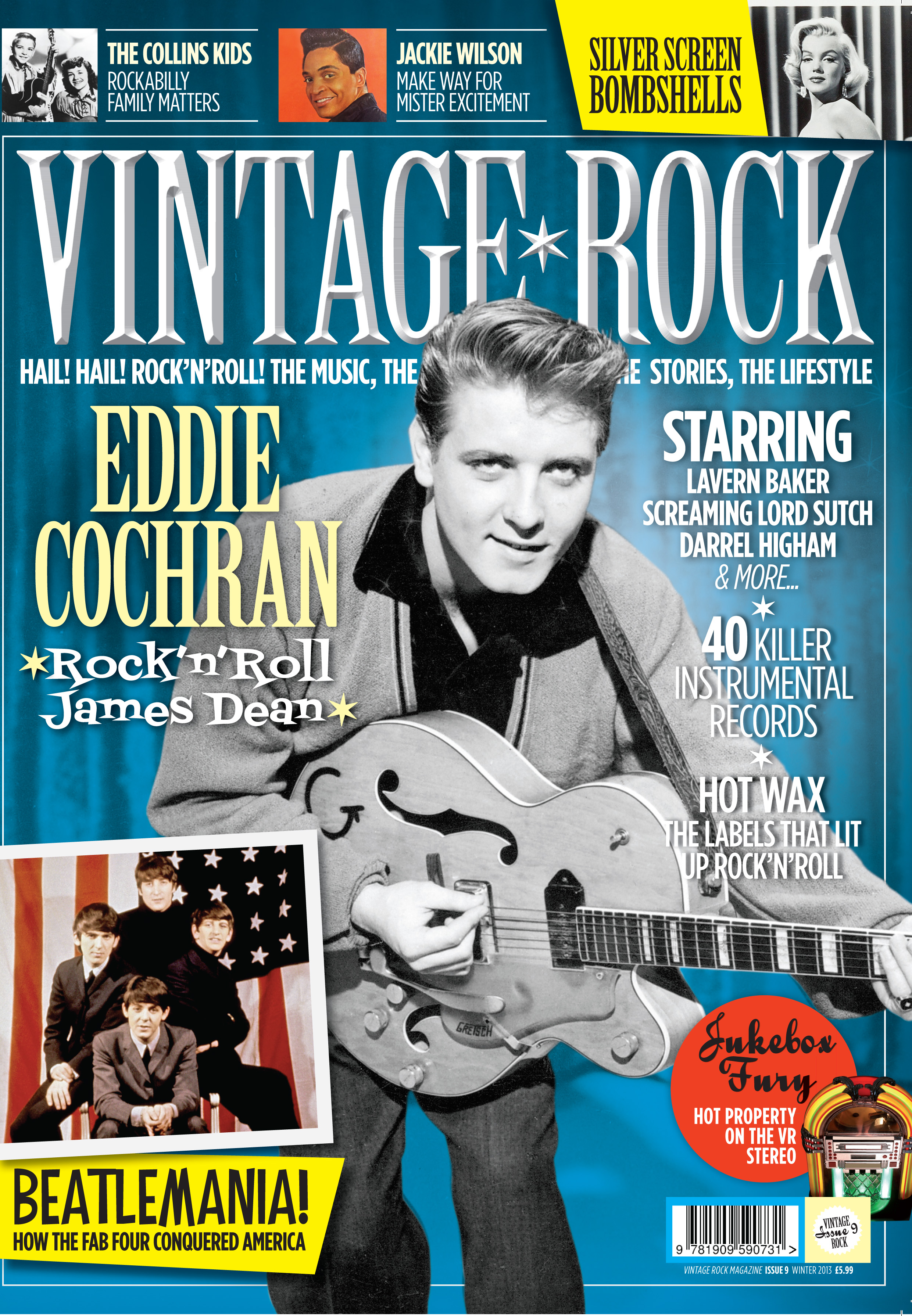 Vintage Rock  9 is on the shelves now!
To find Vintage Rock near you simply visit our store finder
Inside you'll find:
This latest installment of Vintage Rock magazine tells the story of rock'n'roll pioneer Eddie Cochran and his story of bright spark burned out – we explore the incredible legacy of a rock'n'roller that could have rivaled Elvis.
When The Beatles crossed the Atlantic – How the Fab Four took over America!
Jackie Wilson – The story of Mr. Excitement, the singer that inspired a generation.
The Collins Kids – Our exclusive interview with the rockabilly siblings that took the world by storm.
Christmas Rock'n'Roll – We examine the rock'n'roll releases that lit up the goldern era of rock'n'roll…
LaVern Baker – The powerhouse of rhythm & blues!
Screaming Lord Sutch – The eccentric British shock-rock'n'roller that helped pioneer the UK's rockin' scene.
Darrel Higham – Imelda May's husband and rockabilly hep kat Darrel Higham sits down with Vintage Rock to discuss his stellar career thus far.
Hot Wax – In the first part of our series, we follow the story of the independent labels that helped ignite the rock'n'roll explosion.
PLUS –  Top 40 Instrumental Tracks, News, Album Reviews
and much, much more!
Vintage Rock is also available across Europe and Canada, with copies arriving in Australia and Asia soon.
Click below to read Vintage Rock new APP on your iPod, iPad, Kindle or Android device!