Interview: Red Hot Riot
By Vintage Rock | July 6, 2021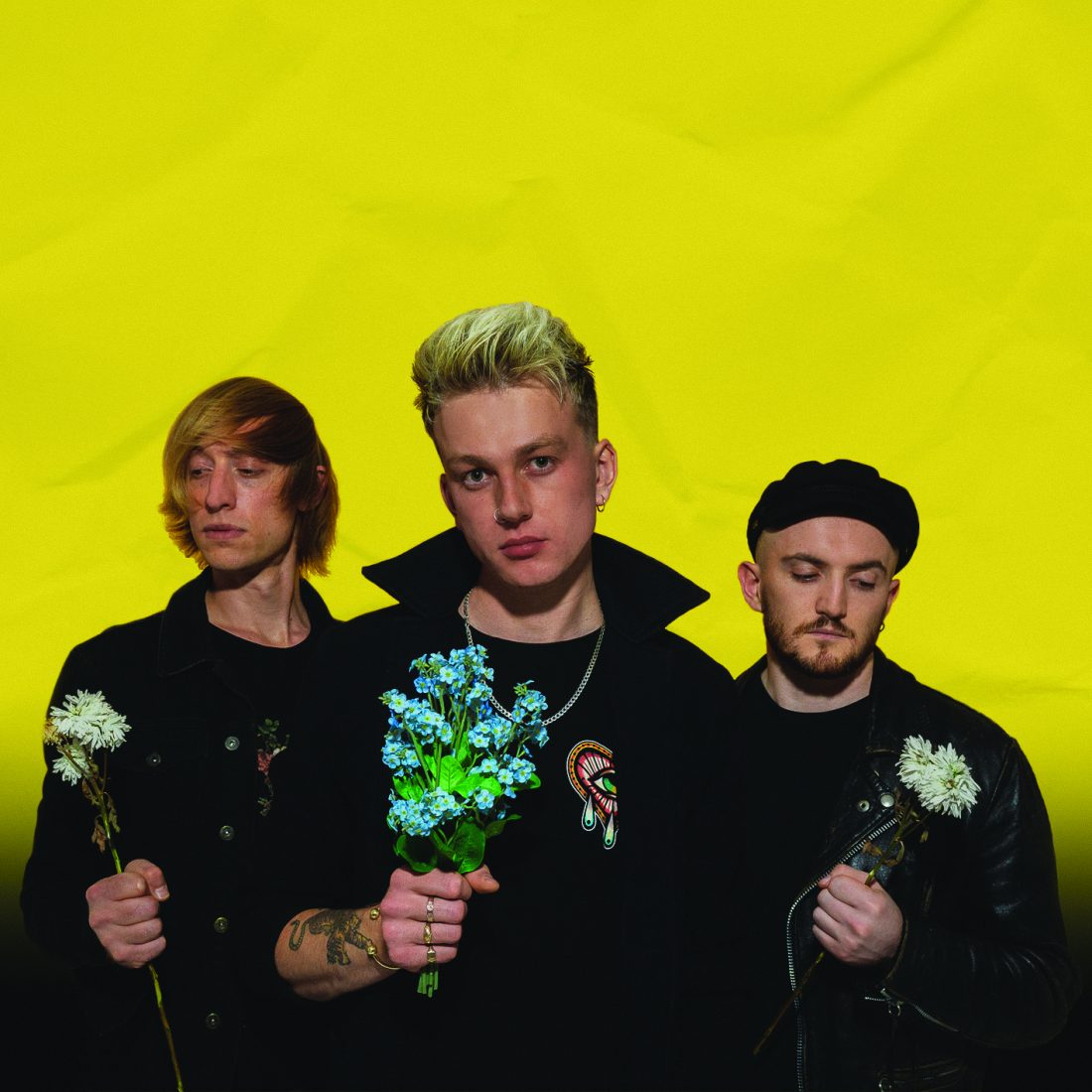 Making waves with a fresh take on rockabilly, the Forest of Dean three-piece Red Hot Riot have unleashed their debut album… By Craig Brackenridge
Despite the punishment that the music business has received over the past year, youthful Forest of Dean rockabillies Red Hot Riot carry on regardless with new album Forget Me Not and a 10″ mini-LP, Hopeless Romantic, both out now through the Western Star label.
For drummer Daniel West, bassist Scott McParland and frontman/guitarist Ricky Delaney, things have moved fast since their self-released debut EP Nineteen appeared in mid-2019. Three gigs into their career, they secured a slot to play at Glastonbury Festival and what Ricky claims began as "doing our favourite rockabilly covers at a local pub" has blossomed into something unique but still distinctly rockin'.
When did the rockabilly sound first attract your attention?
I've always been around it and it's always had a big place in my heart. Both of my parents are into rockabilly and my dad is into psychobilly, too. My grandparents are into the Teddy boy rock'n'roll scene and used to be good friends with Screaming Lord Sutch and Jet Harris from The Shadows. Scott got into it during his teens and instantly clicked with early Sun Records, but he's also into psychobilly. Daniel got into it much later when he saw Red Hot Riot play, before really knowing what rockabilly was, but knew he liked what he'd heard. He comes from a blues background, so it isn't a million miles away. I feel his drumming style, mixing a few genres, works perfectly for our sound.
Would it be safe to say that you use rockabilly as a starting point to create your own unique sound?
That's exactly what we do, you've hit the nail on the head. I love the primitive feel of early rockabilly and the guitar sounds from the 80s neo-rockabilly players like Brian Setzer, Mark Harman and Darrel Higham, but I also take a lot of influence from other genres. I think playing different styles when I was younger has helped me with understanding how different-styled songs are structured. My influences other than rockabilly for the new album came from bands such as Arctic Monkeys, The Wombats, Slaves, The Amazons, Joe Jackson among others. Lyrics are a big thing for me and I love a play on words. Musically, we don't stick to the standard 12-bar blues format that most rockabilly bands use, we like to experiment and have fun with it. Hopefully, this is something people will dig – either way, we love it and it feels natural for us to play in this style.
How was recording at Western Star?
Alan Wilson is top drawer. This was the first time we'd worked together and it took about five days to record the album and two days to mix it, a very quick process. He contacted us after we released our debut single Life You Get, but it took a few months to tie something down. We met Alan in late December 2019 and agreed to sign with Western Star, I'm so glad we did. He just gets it. He isn't afraid of trying new things, breaking the mould, pulling a song apart and putting it back together again, and that's exactly what we wanted in a producer. We're not exactly a straight-up rockabilly band, but we wanted someone who understood the genre the same way we did and saw what we were trying to do. 
What can we expect to hear on Hopeless Romantic and Forget Me Not?
I think we've grown as writers. The songs are much stronger, and people who liked the first EP will really enjoy the new stuff. It's the same sound, just written better. The new releases also have Daniel's drumming on, which really suits our style. We've delved into crowd participation on the album, too – we want our shows to be ones that everyone can join in on, even if you don't know the songs. A song like Ray Campi's How Low Can You Feel? has the stomp bit that everyone joins in on, and we're trying to do little things like that.  
What have been your experiences of the clash between open-minded attitudes and traditional values in the scene?
There's definitely been a divide between people who like us, and people who don't. I don't have an issue if people don't like our band, how can I? We're all entitled to our own opinions. I think people need to become more open-minded, though. Just because we don't go out and play stuff like Eddie Cochran, Gene Vincent and Chuck Berry through to Stray Cats, Restless, The Polecats… doesn't mean we don't love those artists and that we're not an evolution of neo-rockabilly. I love hearing people put a new stamp on the genre and allowing it to grow, bands such as The Zipheads, JD McPherson and The Delta Bombers. I feel if we don't allow more bands like this onto the landscape eventually things will get smaller. That's not me saying bad things about the scene, because I love it and I love the more traditional rockabilly bands, but I feel there's space for more experimental bands.
What types of people can you find in a Red Hot Riot audience?
A bit of everything. You see the traditional rockabillies, psychobillies, Teds and people who are into more modern styles such as indie. If you're at a Red Hot Riot gig, there is no division. We're all there for a good night and hopefully we are able to provide it. 
How do you plan to promote your new releases when the traditional route of hard graft on the road is not available?
I've done a couple of magazine interviews now on the lead-up to the releases, and fingers crossed readers like what they see and check us out. We've had a bit of BBC radio airtime now, along with some smaller independent stations. We'll also look into doing live streaming gigs. It is a tricky one to get a marketing plan together, and being out gigging is the best way to sell our stuff and meet like-minded people. 
Has it been hard to formulate plans for a return to the live scene?
We've had a fair few gigs postponed, such as the Rockabilly Rave, the Psychobilly Meeting in Spain, Glastonbury and supporting Nekromantix, amongst others, but a lot have been cancelled, such as supporting Lee Rocker. That was such a shame as we're big Stray Cats fans and to meet him would've been a "pinch me" moment. We want to come back strong and have started discussing a UK tour for the end of 2021. We felt we may as well try to arrange it, because if we can do the gigs then great, but if not we just postpone. It's a pain to postpone, but if that's what has to happen there's nothing we can do. 
As far as you can see, how are things looking for the band in 2021?
Other than the tour, we're going to release a few videos for songs we think people will like from the album. One is nearly ready and you can expect a couple more throughout the year. I think a visual aid really helps when listening to a band for the first time and hopefully people like what we come up with. Overall, I'm very positive for 2021. Releasing our album is a big deal for us and we're immensely proud of it. Doing magazine interviews and getting radio airtime is something I never expected to happen, and in my eyes that makes it a success already. We won't get complacent, though. We're hard-working and are always pushing for the next step on the ladder.  ς
Forget Me Not is released on Western Star
Check out the band's Facebook page here.