CD Reviews – Darrel Higham, Specialty Records and Greg Townson
By Vintage Rock | August 4, 2021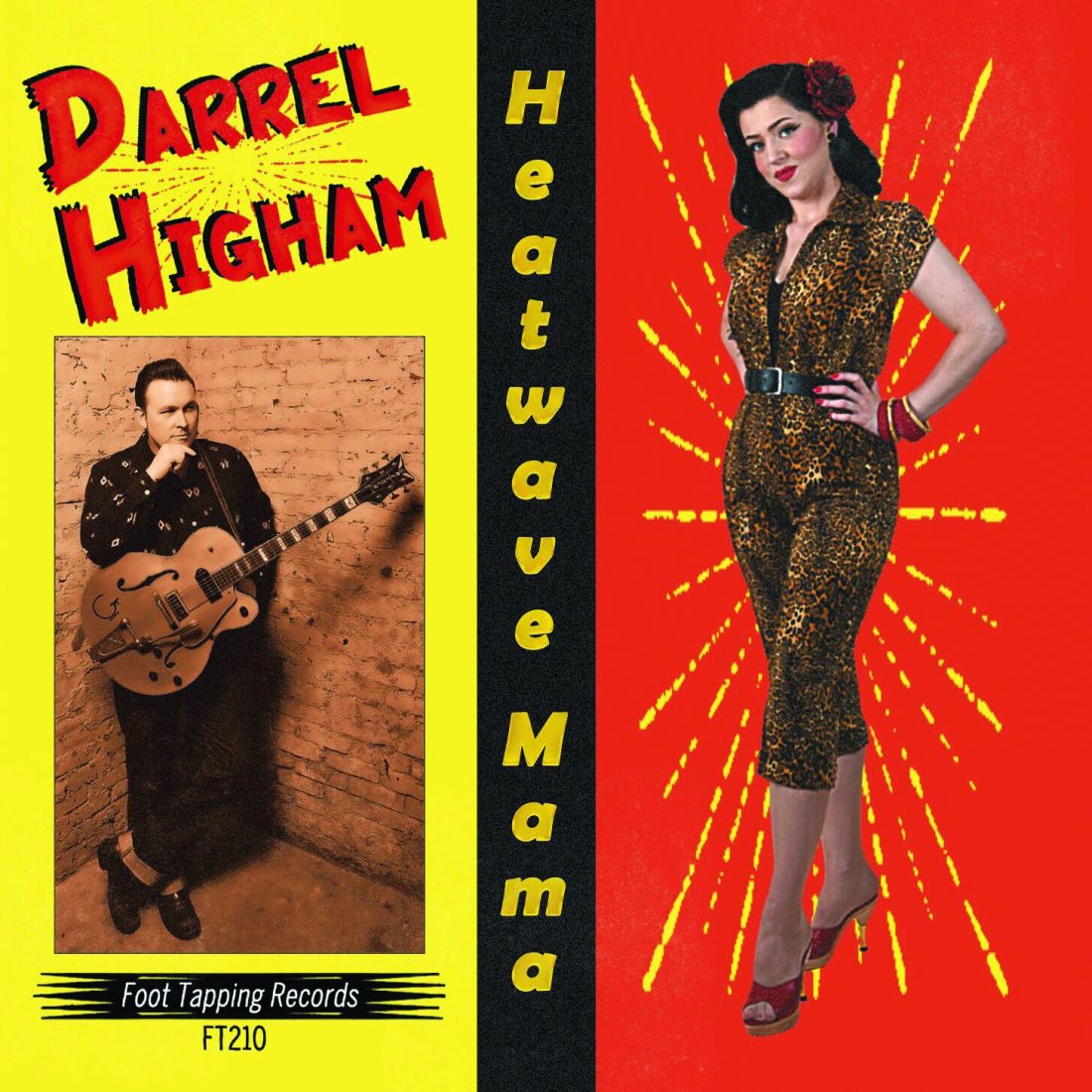 Darrel Higham
Heatwave Mama
(Foot Tapping Records)
Rating: 8/10
Darrel Higham must have a crystal ball – just as we're reading reports of a 36°C heatwave on its way to the UK, he releases a summer-themed album.
After mounting a hunt for classic sun-themed rockabilly and rock'n'roll tunes, he's found eight crackers and written a further four original tracks to fill out the dozen songs here. There's plenty of Vitamin D in his new version of Ricky Nelson's upbeat A Long Vacation and Billy Fury's In Summer is shorn of its strings and cutesy backing vocals to be stripped back to a punchier guitar, bass and drums feel. The unadorned arrangement of Midnight Sun Rock also works well, with the added bonus of a stellar solo in the mid-section.
Meanwhile, Higham's all-time favourite song, Summertime Blues is given an interesting new twist. Reimagined as being played by a young rockabilly band in the late 50s with complete disregard for Eddie Cochran's original, Higham drops the classic repeated central riff and dials up the attitude instead, all the while underpinned by an insistent chugging rhythm guitar line.
Elsewhere, after originally planning to base his cover of You Are My Sunshine on the Hayden Thompson version, Higham broadened his horizons and checked out other incarnations, uncovering the oft-overlooked sadness in the song's lyrics. Transposing it to a minor key, it's now a devastating ballad of heartbreak. Sunglasses After Dark rocks nicely, steering clear of the frantic blitzkrieg overhaul that The Cramps once gave it, and Higham also revisits Bill Haley's pre-Comets Sundown Boogie and toughens up the original.
The knockabout fun of the title track ("The hottest thing in town!") is one of the four brand new originals here. The romantic Summer Nights With You is rather dreamy, while The Summertime Bop is aimed squarely at working up a sweat on the dancefloor.
Get your Factor 50 on, it's gonna be a scorcher…
Steve Harnell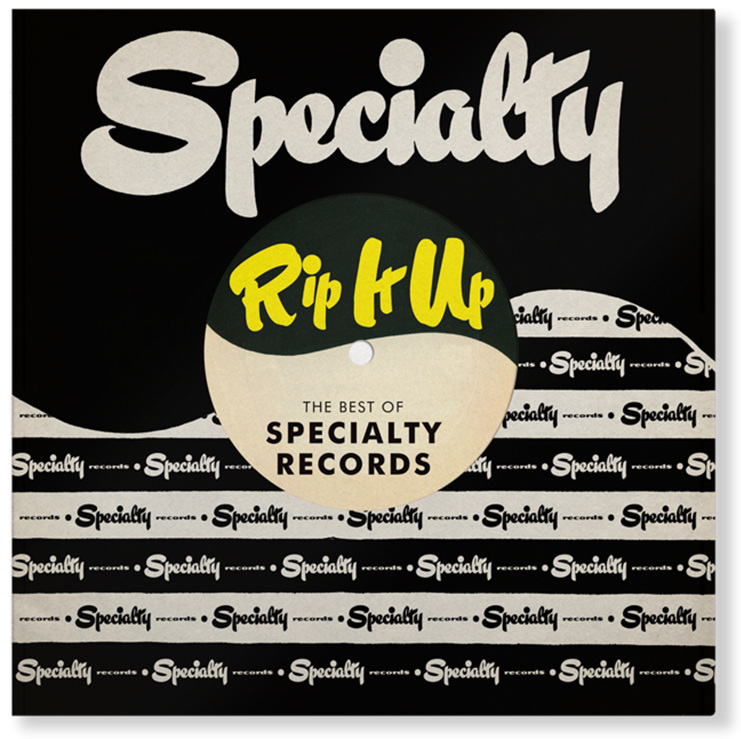 Various Artists
Rip It Up – The Best Of Specialty Records
(Craft Recordings)
Rating: 9/10
It's no exaggeration to say that Art Rupe's Specialty Records label changed the face of popular music. Right there at the forefront of the emerging rock'n'roll sound, it also led the way in new R&B and gospel material. This latest 18-track compilation of some of its finest moments is a boiled-down version of an expansive 5CD 130-song boxset originally released in 1994 (and now belatedly available on streaming services).
Notwithstanding the ecstatic delights of the four Little Richard cuts included here (Long Tall Sally, Tutti Frutti, Lucille and Rip It Up), there's some astonishingly strong material elsewhere. Traces of swing jazz can still be heard on Roy Milton & His Solid Senders' R.M. Blues and Information Blues, the latter boasting storming sax and trumpet solos, while Joe Liggins & The Honeydrippers raunch it up on Pink Champagne. Specialty also served up plenty of heartbreaking balladry – see The Soul Stirrers' I'll Come Running Back To You and Percy Mayfield's Please Send Me Someone To Love for evidence.
Larry Williams brings a dash of brassy R&B swagger to Bony Moronie and cheekily namedrops Elvis, Little Richard and Fats Domino on Short Fan Fannie. In the main, though, Specialty brought us innovators who didn't need to look elsewhere for inspiration. 
Steve Harnell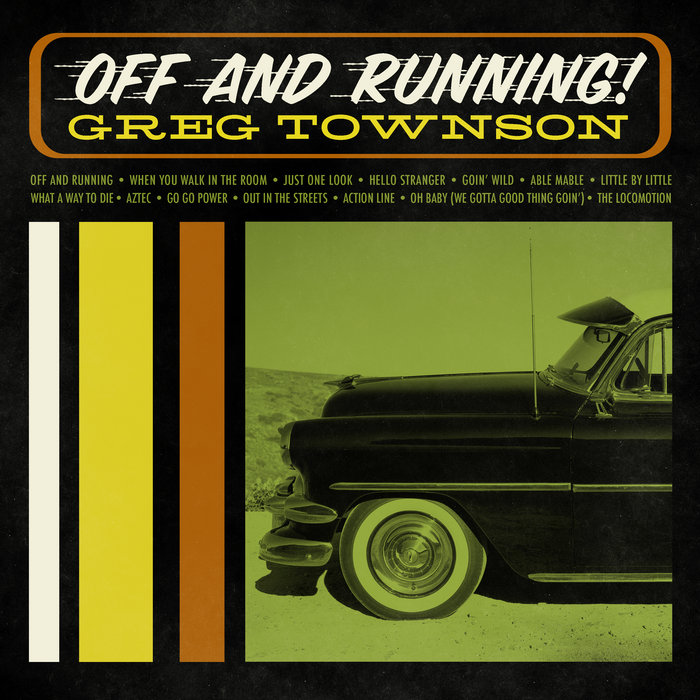 Greg Townson
Off And Running!
(Hi-Tide Recordings)
Rating: 8/10
After making it a third of the way through album three in his ongoing Travelin' Guitar series of instrumental long-players, Greg Townson spotted a theme was emerging – all of the cover songs were either written or co-authored by women. 
With that in mind, Greg completed the project in the same vein, with further favourite tunes from the early to mid-sixties that fitted the brief. All told, this hangs together rather well stylistically on a record that showcases Townson's tasteful guitar playing. Also impressive is the coherence of the assembled band performances despite this record being the product of multiple collaborations with guest musicians.
Pete Curry provides some lovely drum fills on Carole Bayer Sager and Toni Wine's title track opener to complement Townson's guitar work, which really catches fire in the second half of the song. Greg's echo-drenched soloing also meshes seamlessly with the Hammond organ washes and sax on Barbara Lewis' evocative Hello Stranger –Townson's muted soloing brings to mind latter-era Jeff Beck, high praise indeed.
Jackie DeShannon's When You Walk In The Room gets a mid-era Beatles-style reinvention, complete with some very Ringo-esque Ticket To Ride-style drum fills by John Perrin, while Dorothy Ashby's Action Line boasts a little samba flourish. Townson's reverb tone is particularly tasty on Out In The Streets and he pushes his soloing nicely on Aztec as the assembled musicians stretch out.
Suzi Quatro co-write What A Way To Die is the album's real rave-up, but this is an LP most notable for Townson's tasteful restraint as he refrains from axe-hero theatrics. 
Steve Harnell