Boxset review: Derek And The Dominos – Layla And Other Assorted Love Songs half-speed remastered vinyl 4LP boxset
By Vintage Rock | December 19, 2020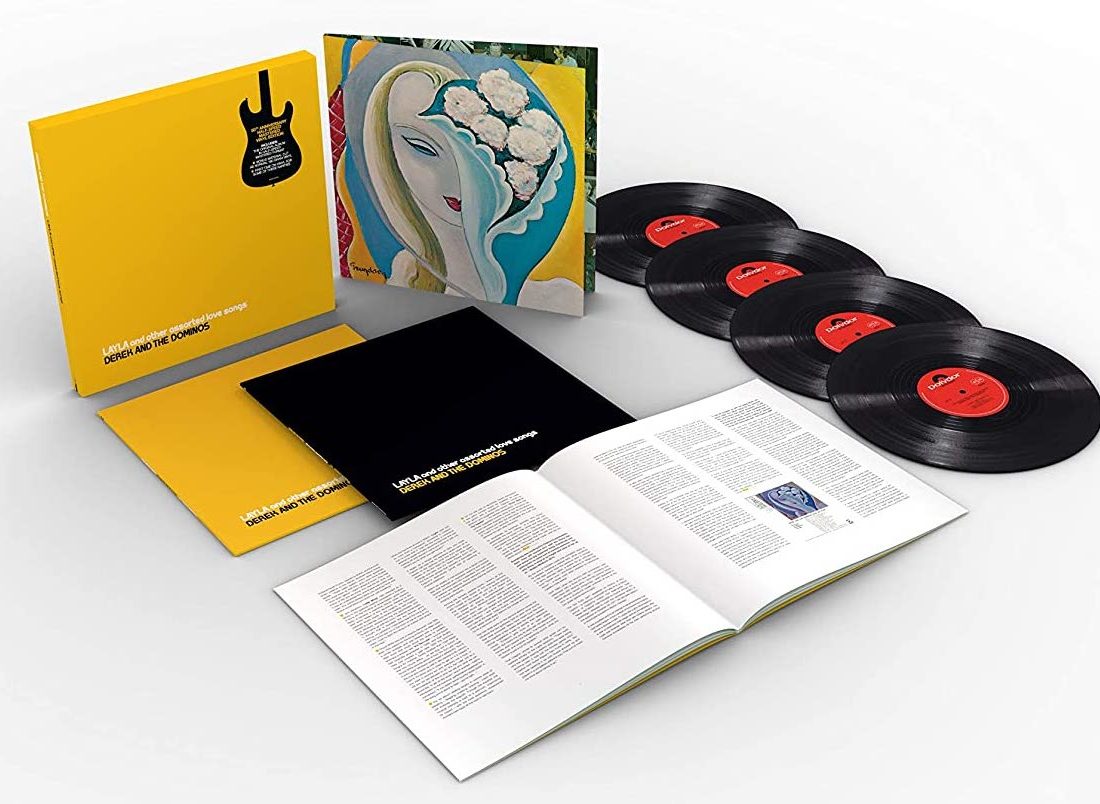 UMC/Polydor
Rating: 9/10
By Steve Harnell
Now returning in a new half-speed remastered form to mark its 50th anniversary, the story of Derek And The Dominos' debut album Layla And Other Assorted Love Songs keeps on growing with every incarnation.
As a reissue project, we're obviously not in unchartered waters here. There have already been at least seven separate reboots of the album on CD including 1990's The Layla Sessions: 20th Anniversary Edition, which expanded it to a 3CD set complete with two extra discs of unused, alternate and incomplete masters of the original songs plus studio jamming. A 40th anniversary deluxe edition in 2021 also rifled extensively through the album's store cupboard.
Having said that, Layla… is less well served on vinyl and this latest 4LP boxset tangibly has the edge on its predecessors. It's always been a dense sonic mix – the album's multi-tracked guitars the obvious highlight – and this new version by Miles Showell at Abbey Road brings the most clarity to date to its individual instrumentation. This new boxset also includes a 12×12" book of sleevenotes taken from the 40th anniversary edition.
For this 2020 incarnation, we have the original album, outtakes from the original sessions, performances on Johnny Cash's TV show from 5 November 1970, their Phil Spector-helmed debut single and April/May 1971 works-in-progress for an aborted second album with producer Andy Johns.
It's rare that a legendary album starts life as an under-the-radar flop, but that's just one of many remarkable factors about this record. Clapton's post-Cream and Blind Faith decision to bury himself in anonymity certainly didn't aid its promotion as the identity of 'Derek' flew over the heads of vast swathes of 1970's record-buying public. Quite why the music papers of the day couldn't get the message out to fans nevertheless remains a headscratcher.
The album's backstory is equally legendary. At the time, Clapton was tortured by his infatuation with George Harrison's wife Pattie Boyd – this is essentially a concept album about that love triangle as Slowhand worked through his conflicted pain in public.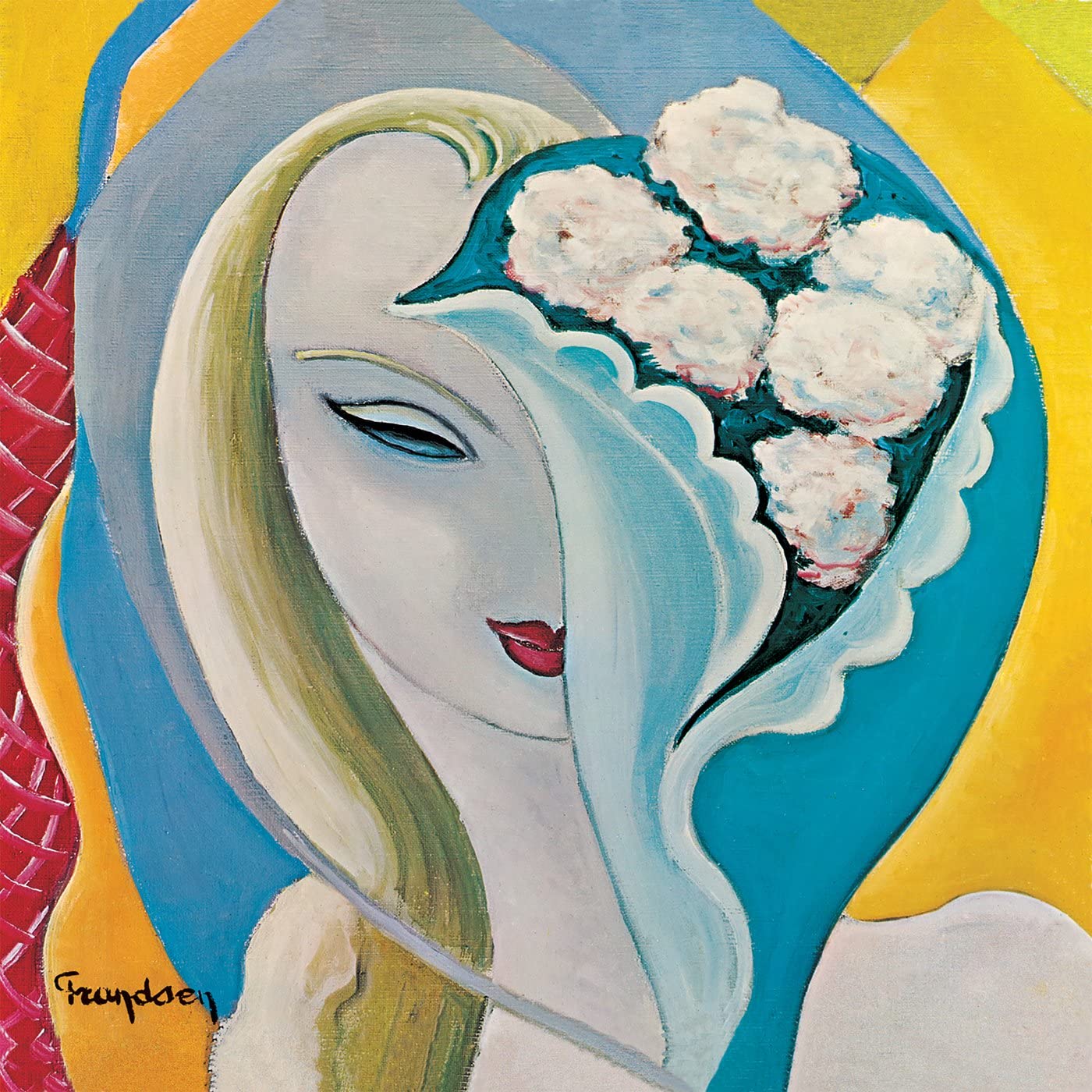 Now, of course, Layla And Other Assorted Love Songs is considered a classic rock staple even if the main body of the album lives slightly in the shadow of its imperious title track. Bluesy power ballad I Looked Away is lifted by delicate fills before catching fire in its final third with powerhouse soloing and the doubletracked guitars on the wracked Bell Bottom Blues impress, set against Clapton's pain-wracked vocals.
Clapton penned the bulk of these songs in just a fortnight with Dominos' keyboardist and former member of Delaney & Bonnie And Friends, Bobby Whitlock – six of the nine original on the album that feature alongside its five covers.
The material was honed on a short three-week summer tour in 1970 of small British clubs before the band travelled to Criteria Studios in Miami to lay down the album with producer Tom Dowd. Originally, lead guitarist Duane Allman – who would go on to be a star guest on the LP – wasn't part of the original recording plans but when Clapton checked out the guitarist's live show nearby he was promptly invited to take part in the sessions ("The musical brother that I never had, but wished I did" explained Clapton). It was a mutual appreciation society and match made in musical heaven.
Allman's extraordinary contributions are a lustrous cherry on what is already a substantial and nutritious cake. Clapton and Whitlock's co-writes provide the main vehicle, with Allman parachuting in at the 11th hour to supply go-faster stripes, spoilers and extra horsepower under the bonnet.
Rollicking blues rocker Keep On Growing boasts more stellar guitar work as it builds to a soaring string of solos. The band shift through the gears effortlessly throughout, from the slow blues of standard Nobody Knows You When You Down And Out and delicate hushed shuffle of I Am Yours and the rocking Anyday. Midpoint centrepiece Key To The Highway has enough fretwork pyrotechnics to justify its nigh-on 10-minute running time.
The band career through the impassioned Why Does Love Have To Be So Sad? at breakneck speed and wring every drop of emotion from Freddie King cover Have You Ever Loved A Woman. Its lyrics couldn't be more pertinent to Clapton's predicament at the time with Boyd ("She belongs to your very best friend").
And what more can be said about the title track? The harmony guitar parts still send a shiver down the spine and Clapton is on imperious vocal form. It's a stone cold masterpiece.
The boxset's extra tracks fill out the story of the original LP with the Phil Spector-produced versions of Roll It Over and Tell The Truth that provided the band's first single before they reconvened with Dowd – Clapton's guitar tone sounds more Cream-like than on the eventual album sessions. The latter was originally a crackling slice of rock'n'roll boogie, before being slowed down for a more reflective LP version.
Aborted sessions for a second album helmed by producer Andy Johns give an insight into what could have been – Snake Lake Blues finds Clapton on dazzling instrumental form while a muscular cover of Willie Dixon's Evil has the requisite amount of glowering menace. A funky jam version of Get To Get Better In A Little certainly shows great promise. Only a lacklustre trawl through Mean Old Frisco feels like a band not firing on all cylinders.
It all leaves so many questions unanswered. What would the band have gone on to achieve if they'd not split acrimoniously before a follow-up could be completed? Would Duane Allman have helped drive them on to even greater artistic heights had he not died tragically in October 1971?
Clapton's eventual solo career would contain many highlights, but it's arguable he never scaled these creative heights again. Layla And Other Assorted Love Songs is his definitive statement of pain-filled blues.