Issue 51 of Vintage Rock is on sale now!
By Vintage Rock | May 26, 2021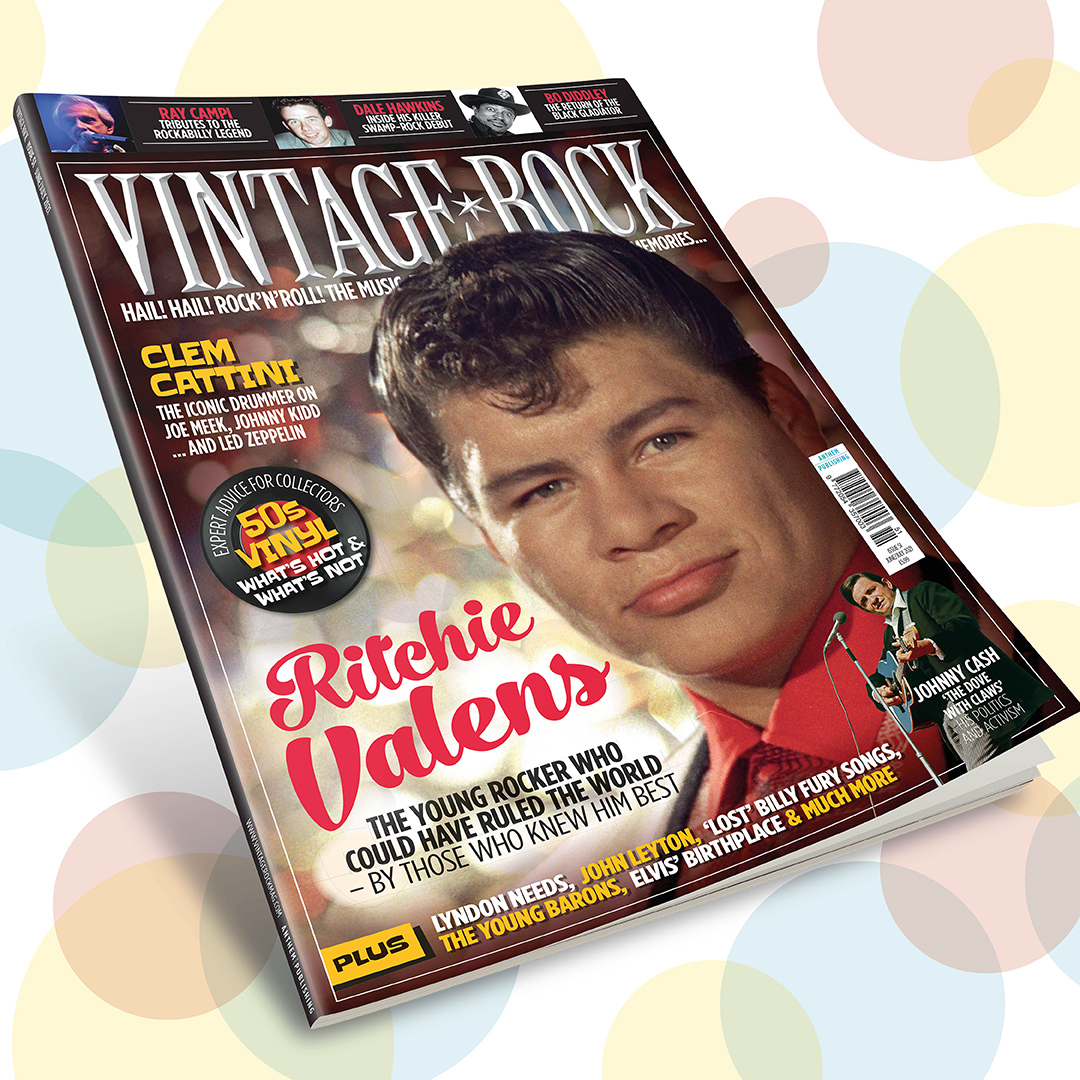 In the latest Vintage Rock we celebrate the life of Ritchie Valens, speaking to his family plus Hollywood actor Lou Diamond Phillips who played the young star in big screen biopic La Bamba.
We return to the world of Joe Meek via legendary drummer Clem Cattini and heartthrob actor/singer John Leyton for two separate must-read interviews.
As it celebrates its 50th anniversary of opening to the public, Vintage Rock steps inside the threshold of Elvis Presley's birthplace in Tupelo and we also pay a heartfelt tribute to much-missed rockabilly favourite Ray Campi.
Elsewhere, there's tips on collecting 50s vinyl and we meet those at the heart of the Wild Records success story. There's also a deep dive into the 60s and 70s studio LPs of Bo Diddley and our latest classic album feature looks at Dale Hawkins' swamp-rock debut Oh! Suzy Q.
We reveal all about lost Billy Fury songs recorded for the BBC, a remarkable haul of Eddie Cochran's personal items that will amaze his fans, while our packed reviews section features Elvis, Chuck Berry, an all-star tribute to Peter Green and much more.
Order Vintage Rock issue 51 online
Get the magazine delivered direct to your door by ordering your copy of Vintage Rock issue 51 directly from us today for just £6.99 (inc. P&P) here.
Download the digital edition
Get the digital edition from Pocketmags. Or find the new issue in the Vintage Rock app.
Not downloaded the free Vintage Rock app yet? Find out more about the app here
Find Vintage Rock issue 51 in stores
Available from WH Smith High Street, selected WHS Travel, Independents and Easons – priced £5.99. Use our handy Store Locator to find your nearest Vintage Rock stockists.
Subscribe to Vintage Rock and save!
Subscribe to Vintage Rock today and get two years for the price of one! Order here to get this limited offer.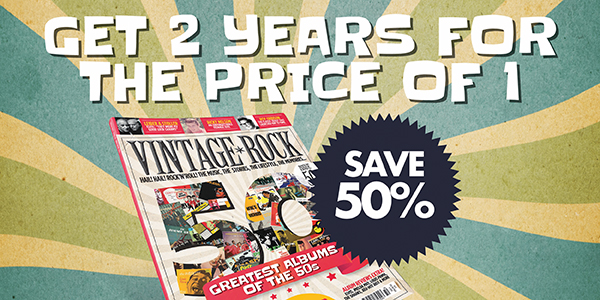 Other great reasons to subscribe:
Never miss an issue again
FREE postage directly to your door
Choose your first issue
Save on the in-store price
Get the digital version of the current issue