Q+A – McKinley James
By Vintage Rock | May 31, 2021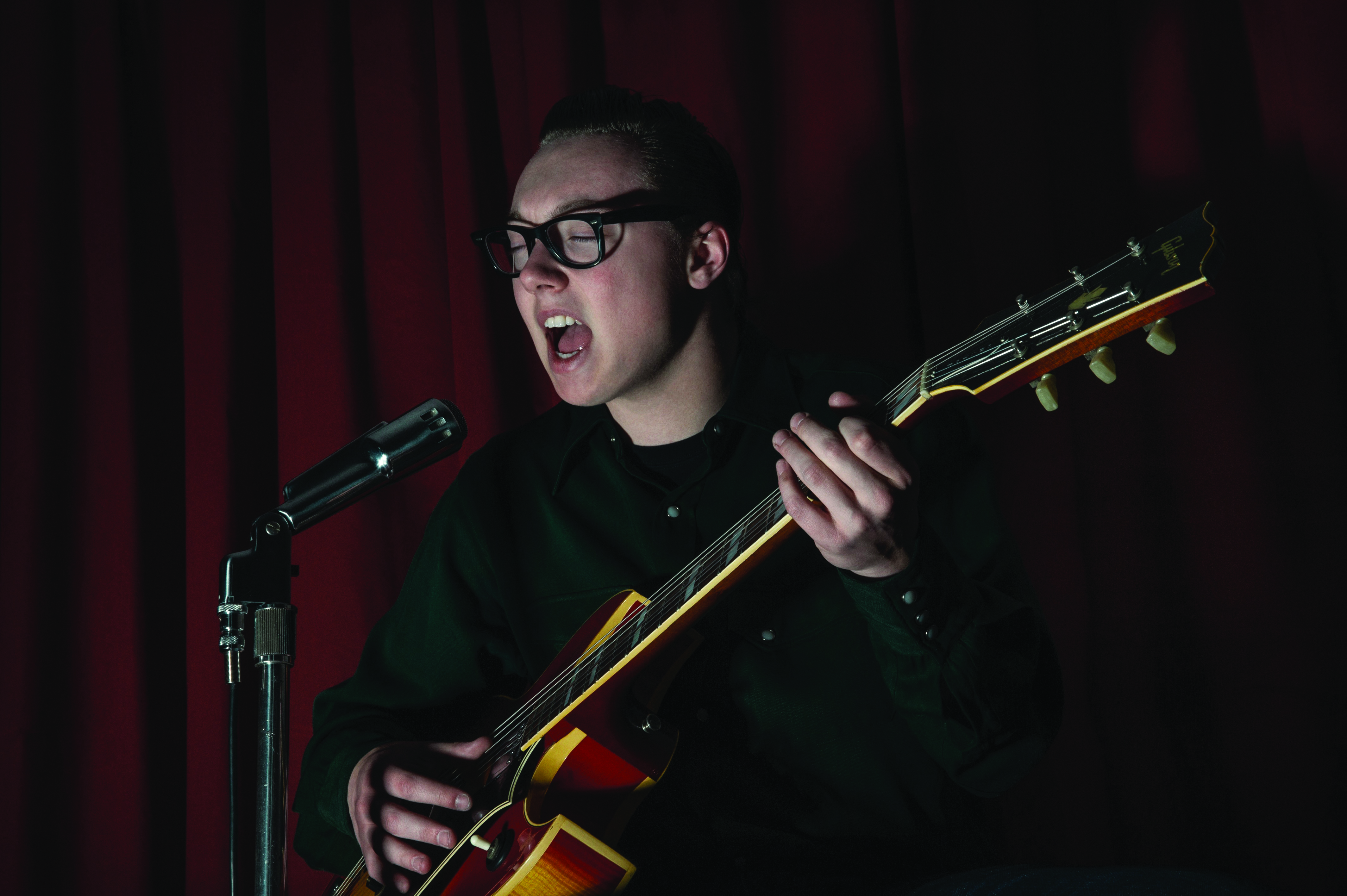 With father Jason Smay in his touring band, the New Yorker is part of a fresh wave of young talent evoking the spirit of vintage soul and R&B 
"I was about 13 when I started playing jazz and blues clubs up in Rochester," says the precociously talented McKinley James. Originally from Webster, New York, 19-year-old James comes from musical stock and his dad Jason Smay, who plays drums with JD McPherson, brought the family to Nashville in 2016. "The weather is definitely better, but it was mainly for the music," says James, who started out playing organ before switching to guitar. Now the young songwriter leads his own trio with his dad on drums and Ray Jacildo on the Hammond B3, pumping out fiery soul and R&B.
What inspired your move from organ to guitar?
We had this DVD, Stax/Volt Revue: Live In Norway. It's basically Booker T. & The M.G.'s backing up a bunch of the Stax artists, Arthur Conley, Eddie Floyd, Otis Redding…
I was learning Hammond at the time, so I was watching Booker T., but then I'd see Steve Cropper and it was like, 'man, he's just so amazing, the phrasing, the tone'. Steve Cropper and Link Wray were the first two guitar players I really focused on. From Link Wray, I gravitated towards blues music – Magic Sam, Otis Rush, Hollywood Fats.
Did you always want to write your own material?
At first, when I wanted to be a guitar player, I didn't want to sing at all. My dad was like, 'If you're going to be a guitar player you've got to learn to sing because you'll have so much more opportunity'. I didn't want to sing, but then as soon as I got a hold of it,
I was trying songwriting, and that's honestly one of my favourite things to do now. I never look back and think, 'Nah, I never should have been a singer'. I completely love it.
Were you comfortable singing in public when you were so young?
It was very nerve-wracking to begin with, but gradually as we started playing more and more shows, I got increasing comfortable with it. I was always trying to build up my vocals as far as having more confidence.
As I was starting to sing, my voice was beginning to change, so I was constantly battling a few things – 'Oh man, I've got to change this because my voice will crack!' Now I don't have that challenge, but it was a bit of an uphill battle.
A lot of blues songs are about heartbreak. Is that tricky to tackle as a teenager?
You're right, a lot of it is about that, but my dad helped me choose what to play and what not to play. If I'm 13, I can't sing about this because it wouldn't make any sense.
Do you write from your own experience?
Our last EP [By My Side], that was definitely a lot of personal stuff. Some songs aren't mainly from a personal experience, but something that anybody can relate to. You hear a Bob Seger song like Mainstreet or Night Moves, anybody can listen to that. He's actually one of my favourite songwriters because his songs are so relatable.
What have been the highlights of your career so far?
Just being able to really tour, especially when I was in high school. We were getting to tour and that was a high point, our first European tour in October and November 2019 as well. When we got to the airport,
I was super stoked, but when we got on the plane and were flying, I was like, 'Who's coming out to this? I'm not a big artist, we're just starting out!' I didn't know what to expect, and right off from the first gig, the places were packed. I could tell people were really feeling the music. There were some gigs where it was a 400-capacity room and we're not even doing that in the States yet. But the first time in Europe we were doing that, it was just mind-blowing.
How have you adjusted to life on the road?
My dad has been doing it since I was really young, on tour, off tour constantly, it's always just been a way of life. As soon as I started doing this I was like, 'I love it. I love being home, spending time with family, but I love experiencing the whole thing from playing to different people, different scenes, different cities, all the things that come with touring'. Of course, you're missing the ones at home, but I love getting in the van and just going for it.
You tour with your dad. Were you ever a rebellious teen?
Not really. He's one of my best friends, but he's also my dad. Being on the road with him is really fun. That's one of the reasons going on tour isn't hard, I'm always with family.