Vintage Rock Presents The Beach Boys is on sale now!
By Vintage Rock | May 11, 2021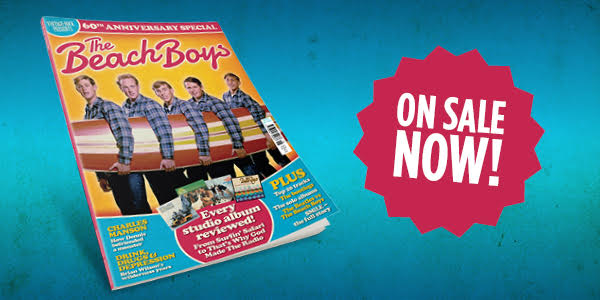 This year, The Beach Boys celebrate their 60th anniversary and to mark the occasion, Vintage Rock Presents is looking back on the career of a band that have not only influenced countless other groups, but sold over 100 million records worldwide.
A band so innovative that even The Beatles considered them rivals, The Beach Boys transcended their surf and car beginnings to create some of the most challenging and progressive records of the 1960s, including the legendary Pet Sounds, widely considered one of the best albums of all time.
In this 132-page special, we go in-depth on all 29 official Beach Boys albums, and look at the making of the lost classic SMiLE. We also reflect on the rivalry between The Beach Boys and The Beatles, pay tribute to the studio wizardry of the band's leader Brian Wilson and put drummer Dennis Wilson under the spotlight.
That's not all, we also have features on The Beach Boys' relationship with cult leader Charles Manson, the various members' solo albums, the lost years of Brian Wilson and we count down our Top 20 Beach Boys tunes. What will be number one?
Vintage Rock Presents: The Beach Boys promises a deep dive into one of America's most iconic and popular bands. 
Get your copy of the new issue of Vintage Rock Presents
Order Vintage Rock Presents online
Get the magazine delivered direct to your door by ordering your copy of Vintage Rock Presents: The Beach Boys directly from us here.
Download the digital edition
Get the digital edition from Pocketmags. 
Find Vintage Rock Presents: The Beach Boys in stores
Available from selected WHS HS, WHS Travel, Easons, Tesco and McColls stores. Use our handy Store Locator to find your nearest Vintage Rock Presents stockists.
Have a look inside…