Issue 63 of Vintage Rock is on sale now!
By Steve Harnell | May 24, 2023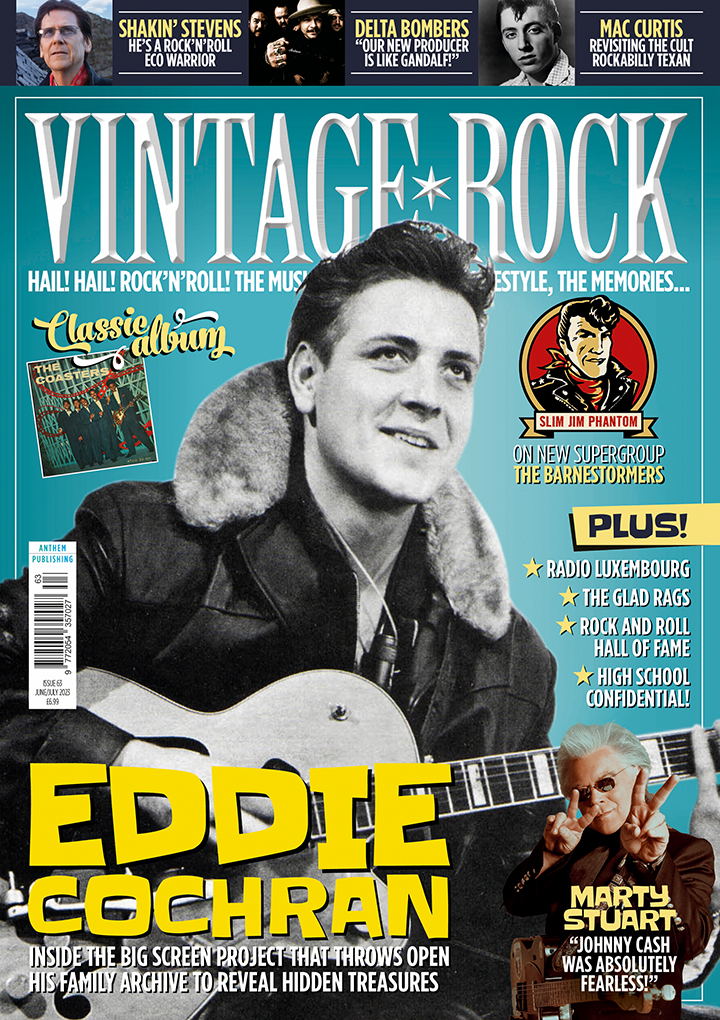 For our latest issue, we take an exclusive behind-the-scenes look at the upcoming feature-length big screen Eddie Cochran documentary that aims to bring the rock'n'roll icon to a new generation of fans – and also opens up his family archive to reveal unheard master recordings as well as unseen paintings, photographs and 8mm film that's hitherto been kept under wraps.
Elsewhere, there's a first for the pages of Vintage Rock – an animated rockabilly supergroup no less. Recording their album remotely during lockdown, The Barnestormers features Australian rock legend Jimmy Barnes, guitarist Chris Cheney, UK national treasure Jools Holland and the hardest working man in rock'n'roll, Slim Jim Phantom.
We also have a must-read interview with Shakin' Stevens who returns with powerful concept album Re-Set, where he's emerged as the Greta Thunberg of rock'n'roll. Meanwhile, The Delta Bombers reveal all about their brand new studio album Neon Sounds and we also catch up with The Zombies' Colin Blunstone, Italian trio The Glad Rags and trailblazing rocker Marty Stuart.
We also look back at the history of the Rock And Roll Hall Of Fame and grab our popcorn to celebrate the finger-wagging teen morality movie High School Confidential!
Our classic album is the eponymous debut LP by The Coasters and we also count down our favourite British hit covers of U.S. songs.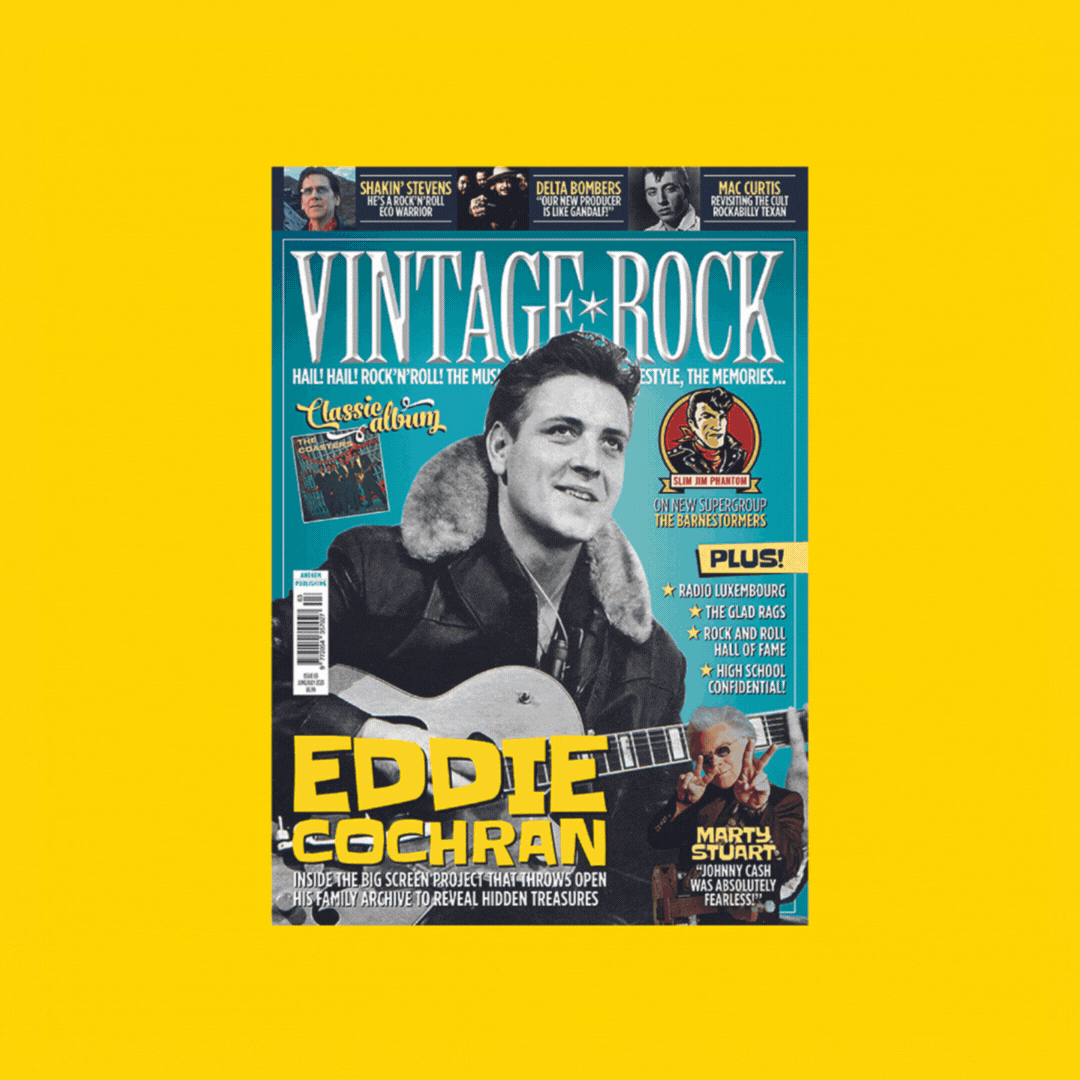 Order Vintage Rock issue 63 online
Get the magazine delivered direct to your door by ordering your copy of Vintage Rock issue 63 directly from us today for just £7.49 (inc. P&P) here.
Download the digital edition
Get the digital edition from Pocketmags. Or find the new issue in the Vintage Rock app.
Not downloaded the free Vintage Rock app yet? Find out more about the app here
Find Vintage Rock issue 63 in stores
Available from WH Smith High Street, selected WHS Travel, Independents and Easons – priced £6.49. Use our handy Store Locator to find your nearest Vintage Rock stockists.
Subscribe to Vintage Rock!
Subscribe to Vintage Rock today and get a FREE copy of our Vintage Rock Presents Elvis At The Movies special! You'll save 36% off the cover price.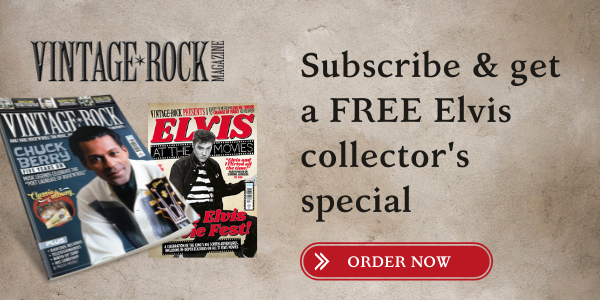 Why subscribe
Save 36% and get a FREE Elvis special
Get 10% off all our back issues and specials
Never miss an issue again
News from the rock'n'roll world in your inbox every two weeks with the Vintage Rock e-newsletter
Try something new with 10% off all Anthem magazines
Free postage for safe delivery direct to your door