Issue 57 of Vintage Rock is on sale now!
By Steve Harnell | May 25, 2022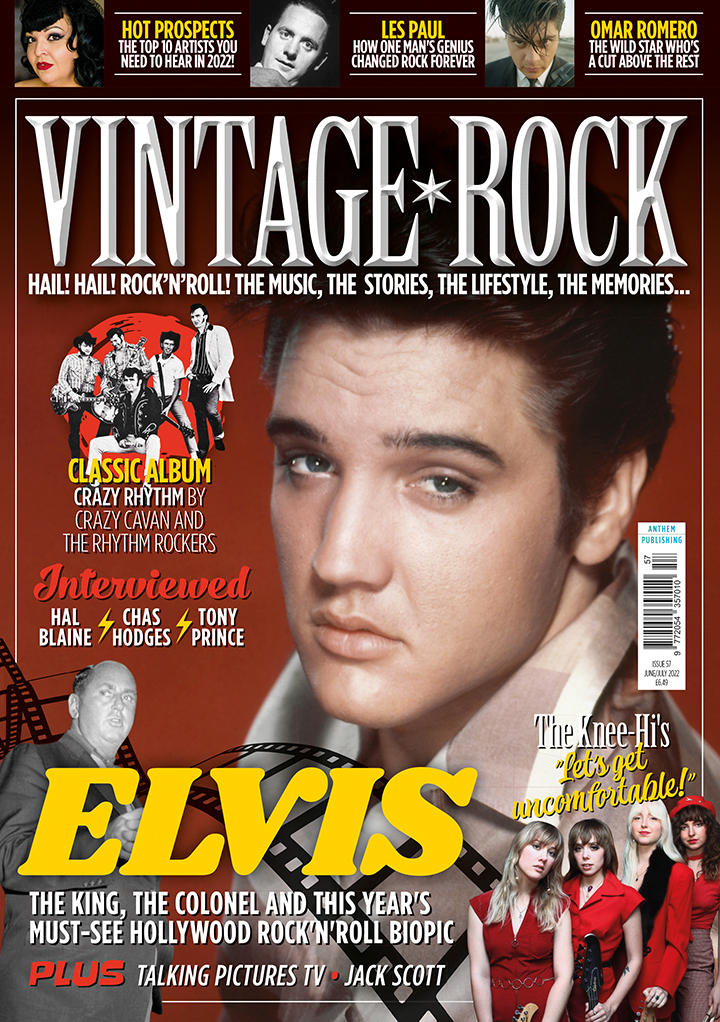 In the latest Vintage Rock, as we prepare for the big screen event of the summer and Baz Luhrmann's hotly-anticipated Elvis biopic, we take an in-depth look at the complex relationship between the King of Rock'n'Roll and his controversial manager Colonel Tom Parker.
We also tip our hat to the ground-breaking inventiveness of Les Paul as his trademark Gibson electric guitar celebrates its 70th anniversary and serve up unseen interviews with the legendary Hal Blaine and Chas Hodges.
Vintage Rock favourites Crazy Cavan And The Rhythm Rockers get the richly deserved classic album feature treatment for their 1975 debut studio LP Crazy Rhythm, and we pay tribute to cult hero and rock'n'roll pioneer Jack Scott.
Elsewhere, we count down the 10 hottest prospects in the rockin' world right now and have must-read chats with Wild Records star Omar Romero and Chicago sensations The Knee-Hi's.
Also this issue, we take a trip behind the scenes of Talking Pictures TV for a glimpse into their many music-related televisual treasures and meet KEiL-Records boss Tom Keil.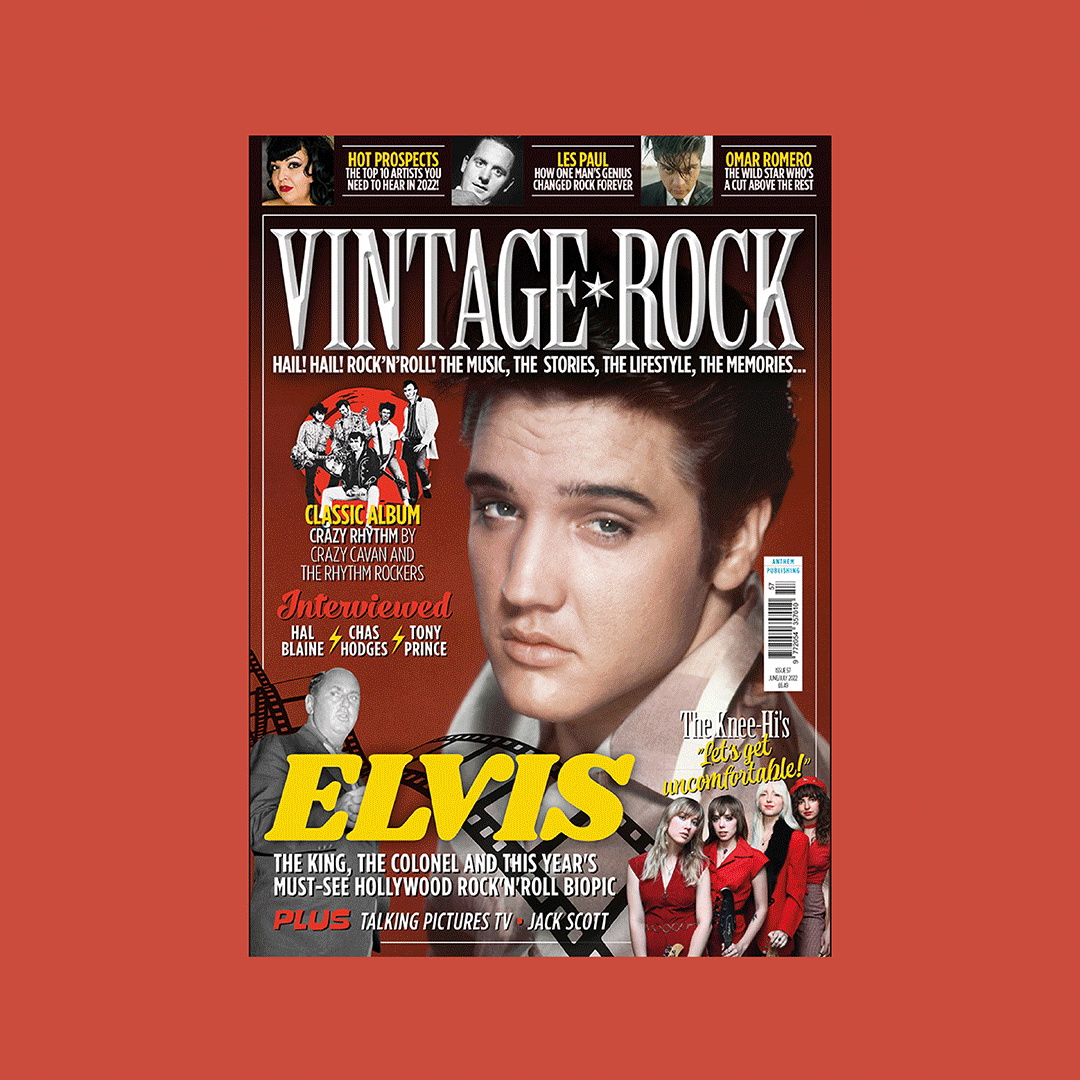 Order Vintage Rock issue 57 online
Get the magazine delivered direct to your door by ordering your copy of Vintage Rock issue 57 directly from us today for just £7.49 (inc. P&P) here.
Download the digital edition
Get the digital edition from Pocketmags. Or find the new issue in the Vintage Rock app.
Not downloaded the free Vintage Rock app yet? Find out more about the app here
Find Vintage Rock issue 57 in stores
Available from WH Smith High Street, selected WHS Travel, Independents and Easons – priced £6.49.. Use our handy Store Locator to find your nearest Vintage Rock stockists.
Subscribe to Vintage Rock!
Subscribe to Vintage Rock today and get a FREE copy of our Vintage Rock Presents Elvis At The Movies special! You'll save 36% off the cover price.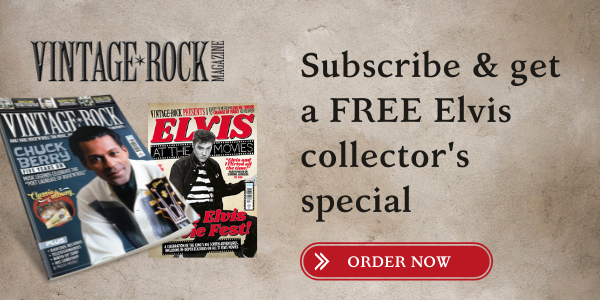 Why subscribe
Save 36% and get a FREE Elvis special
Get 10% off all our back issues and specials
Never miss an issue again
News from the rock'n'roll world in your inbox every two weeks with the Vintage Rock e-newsletter
Try something new with 10% off all Anthem magazines
Free postage for safe delivery direct to your door