Back Into The Woods – TFTW's upcoming show
By admin | March 31, 2015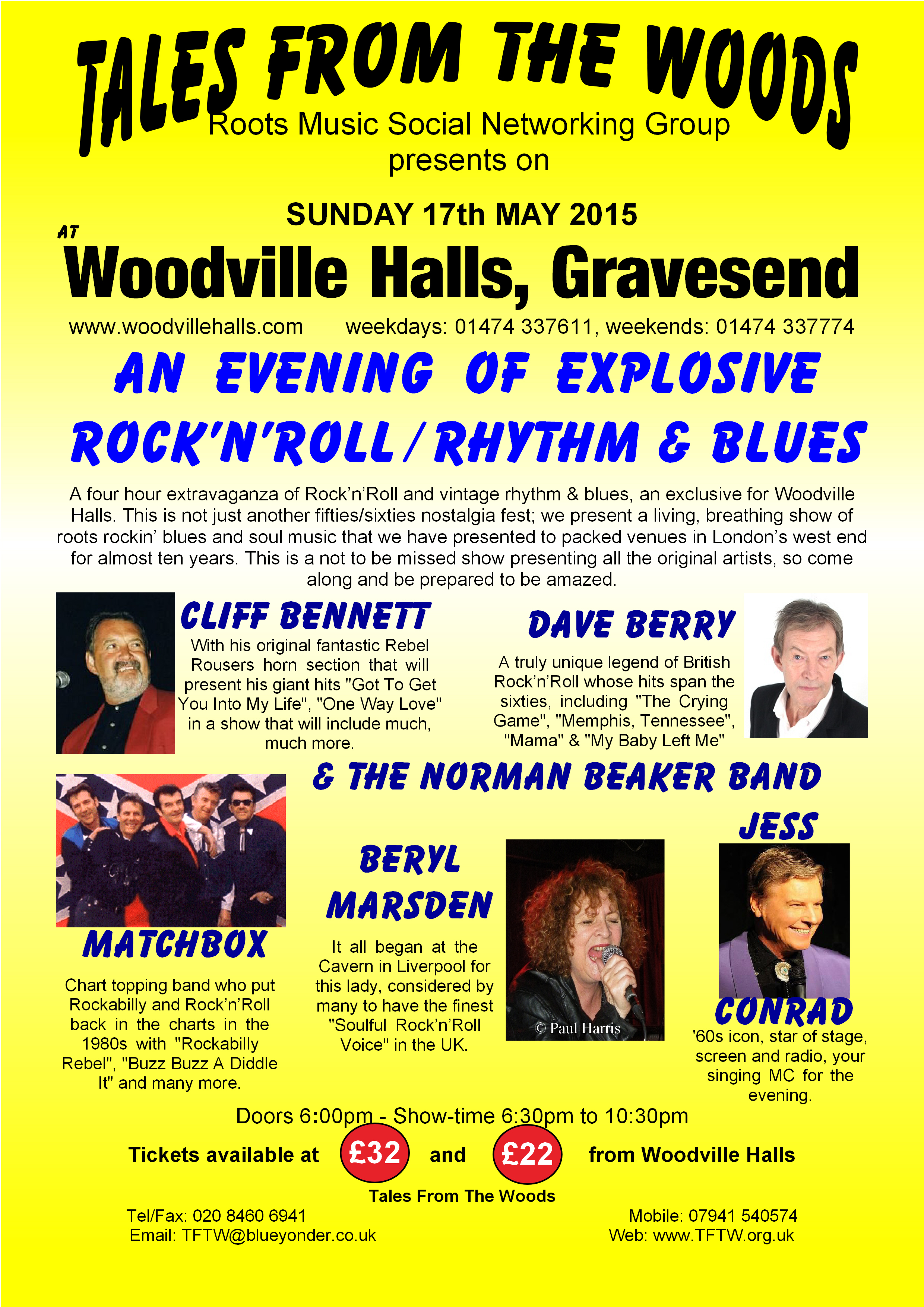 On the coming Tales From the Woods Show, Jona Lewi will be going all the way "back to his roots" before his days with Stiff Records.

Jona will take you back to those times when, as young musician, he played piano behind blues legend  – and the man who is often credited as being one of the founding fathers of rock n roll – Arthur Big Boy Crudup.
Those shows were during the great bluesman's visit to the UK when Jona was part of the Corsairs, backing the legendary Gene Vincent throughout a 1964 tour, and little later on as a member of the much acclaimed cult Rhythm & Blues Band "Brett Marvin & The Thunderbolts".

Those who remember Jona from those days or indeed those who have never encountered him in this setting before, are certainly in for a treat at this coming TFTW show!

Although Mike Sager's trips to London are rare, he has never stopped rocking, performing regularly from his home in Leeds – guitarist Richard Harding has been at his side since those earliest day's. Harding is considered by many to be one of the finest guitarists this country has ever produced and his CV reads like a who's who of rock'n'roll & Country music.
Matchbox front man Graham Fenton will once again join the TFTW cast too – back by huge popular demand – and will be joined by that most consummate of performers Mike Berry, who returns for an incredible third time to offer a completely different show, as with all of his previous TFTW performances.

Former Joe Meek recording artist Robb Shenton's return to the music business in recent times has certainly gained many accolades, culminating with a successful appearance at last summer Americana Festival main stage. Robb will no doubt proffer a thrilling set for those in attendance.

The six piece 'Tales From The Woods Band will – as always – back up all the artists. These last few years they have been showered with much praise for their diversity & professionalism.
Tickets and info available at www.tftw.org.uk