Spotlight: The Beach Boys – Carl And The Passions – "So Tough"
By Steve O'Brien | May 25, 2022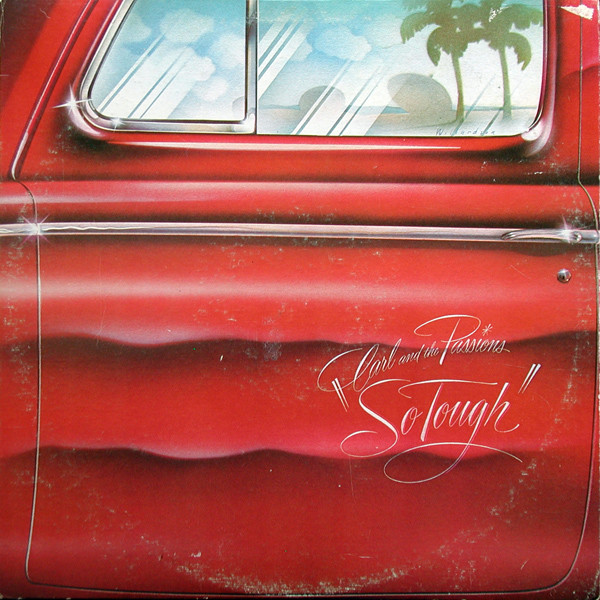 Roping in two new members in Blondie Chaplin and Ricky Fataar, The Beach Boys were exploring fresh sonic territory on their 18th studio album, released in May 1972…
Given that it was titled after Brian Wilson and Mike Love's high school band, some might have thought that The Beach Boys' 18th studio album would hark back to their earliest days, but there was little that was nostalgic or classically Beach Boys about Carl And The Passions – "So Tough".
While Brian Wilson's minor involvement on Surf's Up had been masked by the use of old vocal tracks, he was almost invisible on Carl And The Passions. Added to that, Bruce Johnston had left (he'd return seven years later, in time for 1979's L.A. (Light Album)) and Dennis Wilson had smashed up his hand so badly he'd be out of action, drumming-wise, for two years. 
With two full-time members down, the remaining Beach Boys looked to South African rock outfit The Flames to swell their ranks. The band had moved to America in 1970 to record an album for The Beach Boys' Brother label and when they dissolved, guitarist Blondie Chaplin and drummer Ricky Fataar were asked to join The Beach Boys. At the time, they seemed an odd fit, these two dark-skinned South African-accented rockers joining the quintessential white American band, yet it appears both slotted into the Beach Boys dynamic easily and it's Chaplin's vocal that powers one of the band's most popular 70s numbers, Sail On, Sailor.
Yet with minimal involvement from Brian, Carl And The Passions – "So Tough" feels fragmented and undercooked. It was recorded in just 10 days and there's definitely a 'will this do?' quality to the record, especially given that it came after the critically garlanded Surf's Up and before the similarly love-bombed Holland.
It didn't help that Warners released the album in the States paired with Pet Sounds. The label had acquired the rights to all of Capitol's post-Party! Beach Boys albums and for some crazy reason decided to put out their latest LP coupled with the band's undisputed masterpiece. Carl And The Passions was never going to be loved, but listened to next to Pet Sounds it was always going to sound like what it was: a knocked out quickie.
Though written by Brian with Feel Flows co-scribe Jack Rieley, opening track (and indeed opening single) You Need A Mess Of Help To Stand Alone, doesn't feature its songwriter at all. In fact, Carl is the only original Beach Boy on this song, aided as he is by newbies Chaplin and Fataar. At least that track had a bona fide Beach Boy on it though, with Chaplin-Fataar co-write Here She Comes featuring no original band members. Overlong at five minutes, this MOR dirge certainly feels more of a Flame leftover than a genuine Beach Boys number.
He Come Down, by Love and Jardine, admittedly sounds more authentic brand-wise, even if it's not top tier. Marcella, on the other hand, is arguably the album's highlight, a Brian composition that evolved from a Sunflower session song called I Just Got My Pay. "It represents one of the first times we tried to emulate The Rolling Stones," recalled its composer. "In my mind, it was dedicated to the Stones, but I never told them that. It's one of the rockingest songs I ever wrote." The track is the only song on the album to feature Bruce Johnston who recorded his backing vocals before leaving the band.
Side Two kicks off with another Chaplin/Fataar number, the country-tinged Hold On Dear Brother, followed by Dennis' first songwriting contribution, the anguished Make It Good. All This Is That, meanwhile, is a little gem. Written by Carl Wilson, Al Jardine and Mike Love, it's another Transcendental Meditation-inspired number and wouldn't have sounded out of place on Sunflower.
Album closer Cuddle Up is another Dennis track, written with Daryl Dragon of Captain & Tennille fame. Originally intended for Dennis' abandoned solo album, the drummer delivers a haunting, affecting vocal, closing what's certainly a very scrappy album on a high.
Despite its brevity, Carl And The Passions – "So Tough" didn't too badly chart-wise (though that may have had something to do with record buyers' love for Pet Sounds). Though it couldn't match the chart performance of Surf's Up, its No.50 placing certainly meant it outperformed Sunflower.
In his 1972 review for underground newspaper The San Diego Door, future film director Cameron Crowe (Almost Famous, Vanilla Sky, Fast Times At Ridgemont High) wrote: "So Tough finds some excellent music with no trace of anything left over from the Pet Sounds days. I coulda sworn Hold On Dear Brother was The Band." Other reviews were less kind, with the NME calling it "probably the least successful of The Beach Boys' albums" and The Village Voice writing that is was "fairly pleasant, even if the highlights aren't all that hot."
The album does have its fans, however. In his liner notes for the 2000 CD reissue, Elton John remarked: "This is an album which I have loved for a long time… This album is a step away from Pet Sounds, but has moments of breathtaking genius and experimentation. When this record was released, I remember how different and fresh it sounded. It still does."
For most fans though, Carl And The Passions – "So Tough" remains a frustratingly incomplete record with the group struggling to find a post-Brian identity. Their future as a band that was relevant and forward-looking was on the line like it never had been before…