Soundtrack Of My Life – Douggie Reece
By Vintage Rock | April 11, 2022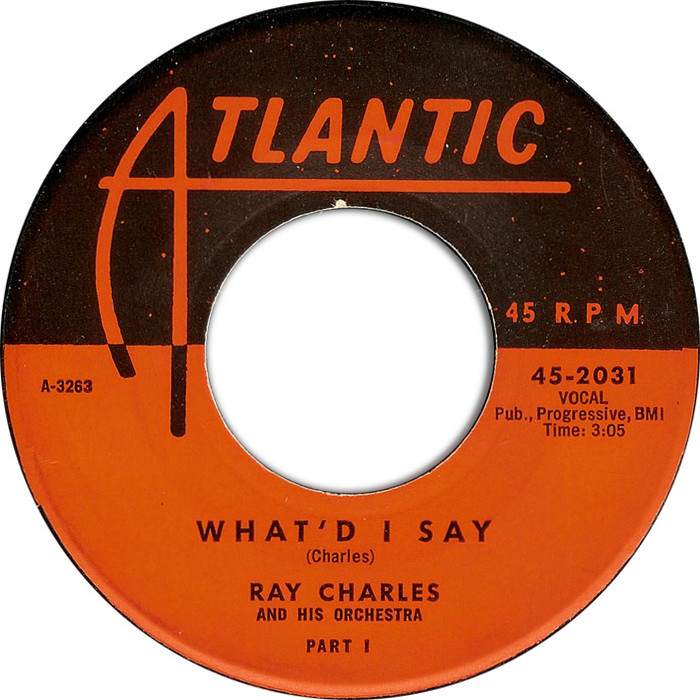 Douggie Reece has played with some of the biggest names in rock'n'roll, including Gene Vincent, Jerry Lee Lewis, Gene Pitney, Roy Orbison, Conway Twitty and Freddy Cannon to name but a few. Here, he chooses the 10 tracks that changed his life…
Flanagan And Allen –
Run, Rabbit, Run,
1939
I was born at the start of WW2 and was the youngest of four boys, so I had to listen by whatever records or radio shows they listened to. Years later, my eldest brother told me that one song I seemed to enjoy more than any other from that time was Run, Rabbit, Run by Flanagan And Allen. He did mention, however, that I was very young and had not mastered the art of talking correctly so when I tried to sing this song it made my brothers laugh, as I sang "Wun, Wabbit, Wun" Nowadays I sing the correct words. 
Frankie Laine –
Answer Me,
1953
After the war all my brothers joined the local Silver Band. This lead to me joining where I was given the cornet to learn. I only stayed a short while, but having familiarised myself with the instrument it set me up to play the bugle in the Sea Cadets and also the violin which I learned in the school orchestra. In 1953 Queen Elizabeth had her coronation with street parties around the country where, at our party and influenced by my brothers, I sang Answer Me, a song later banned by the BBC on religious grounds. 
Ray Charles –
What'd I Say,
1959
I joined Sea Cadets in 1951 as I felt it would help me to eventually join the Royal Navy. This wasn't to be however, as one night one of the guys came to my home with his guitar and introduced me to skiffle. I then went through the trad jazz/skiffle stage which eventually lead me to the more exciting music of rock'n'roll. This one was, and remains, a classic record, and it's a song I'm sure every rocker would have played at one time or another – What'd I Say by Ray Charles. 
The Impalas –
Sorry (I Ran All The Way Home),
1958
The 1950s were such a great time with so many classic records being recorded by the icons of the day. Elvis Presley, Buddy Holly, Fats Domino and The Everly Brothers are the ones that come to mind when I think of those times. Of course, there were British artists who covered many songs, but it was an early American rock'n'roll record that was played on the jukeboxes everywhere that really hit home and there's one I'll never forget – Sorry (I Ran All The Way Home) by a doo-wop group called The Impalas. 
Gene Vincent –
Be-Bop-A-LuLa,
1956
After discovering rock'n'roll I gave my guitar away as there were so many brilliant guitarists. The bass guitar was my choice and working at the 2i's during the day whilst doing jobs as a film extra and playing bass guitar in the evening, my musical skills improved dramatically. In 1959 I joined The Echoes. I never imagined that on hearing this record in 1958 I would ever meet, let alone play for, the artist who recorded it when, only a few years later, The Echoes toured with Gene Vincent. 
Conway Twitty –
It's Only Make Believe,
1958
In this period, The Echoes played for many top English artists who performed a range of songs from straight-out rock'n'roll to ballads. There were many great songs recorded like Reet Petite by Jackie Wilson, It's All In The Game by Tommy Edwards, Great Balls Of Fire by Jerry Lee Lewis and Whole Lotta Woman by Marvin Rainwater. However I do remember that many of the artists we played for at this time were drawn to a song recorded by Conway Twitty and was proving to be a show-stopper with audiences. 
Dusty Springfield –
Can I Get A Witness,
1964
This was a very exciting time for The Echoes. In 1961 we backed Gene Vincent on tour and Bert Weedon took a shine to us. We appeared not only on live performances with Bert, but were also booked on his TV show Rendezvous. On New Year's Eve in 1961 we did Sunday Night At The London Palladium, and in 1962 we backed Jerry Lee Lewis. Towards the end of 1963 we started working with Dusty Springfield and the first recording we did with her was Can I Get A Witness, which became one of my favourite records. 
Dusty Springfield –
In The Middle Of Nowhere,
1965
Working with Dusty affected how I thought and approached music. In the early days we would spend many hours listening to records she had, comparing British and American sounds. We broke up these music sessions with comedy records which made us laugh. Dusty loved The Goons as well as Peter Sellers and Jonathan & Darlene Edwards (Better known as Jo Stafford and Paul Weston). These sessions often ended very early in the morning. This was another track we backed Dusty on. 
The Echoes –
Got To Run,
1966
The Echoes had been doing records in their own right since 1962. However, in 1966, newly augmented, we went into the studio to record our next single. We had in the past recorded lots of tracks with other artists including many with Dusty Springfield. The band was thrilled when Dusty, Madeline Bell and Lesley Duncan came to put down the backing vocals on the record. Gary Boyle sang the lead vocal on this single and we have to include at least one Echoes track. 
Thelma Houston – S
unshower,
1969
I spent a couple of years as musical director with John Rowles before he went to live in the States. In 1971, my wife Wendy and I left the UK to live in Australia. Shortly after our arrival in Oz I met up with the A&R manager for EMI Australia and both our working and personal relationship blossomed with the outcome being that I started doing musical arrangements for him. An album I loved was Sunshower by Thelma Houston. It was a classic from the fabulous writer and producer Jim Webb.