Sun celebrates 70th anniversary with collector's t-shirt and vinyl bundle
By Steve O'Brien | April 25, 2022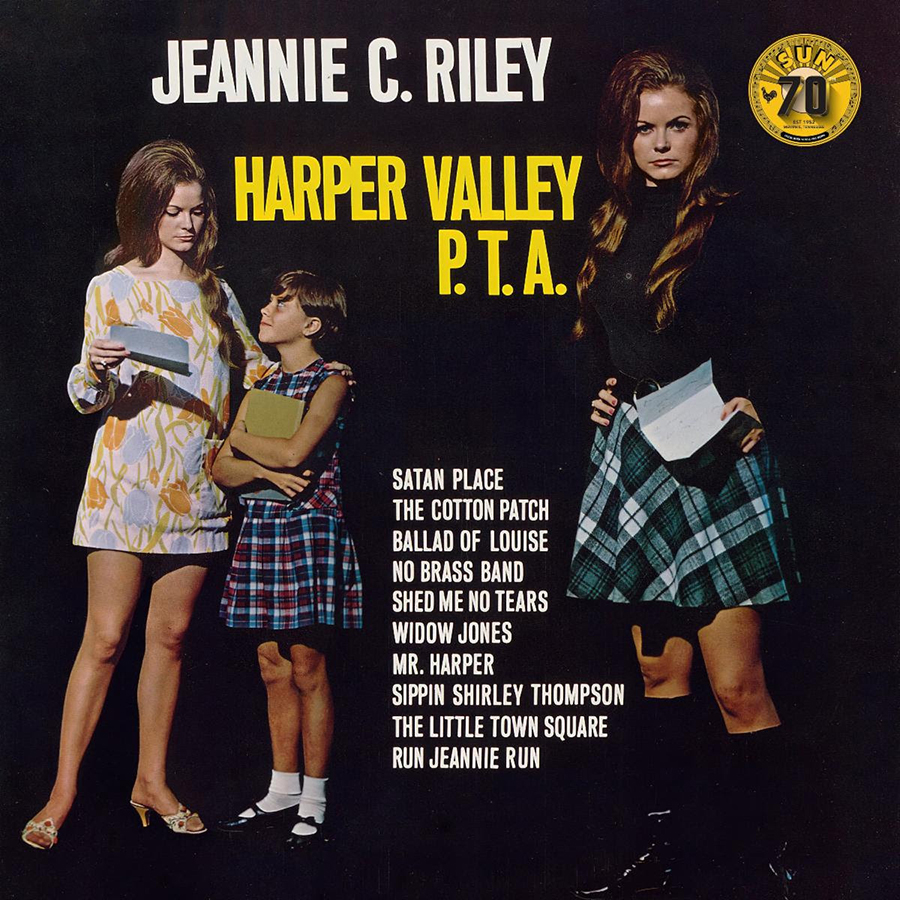 It's called "where rock'n'roll was born" for good reason. The Tennessee-based independent record label, Sun, founded in Memphis by producer Sam Phillips in February 1952, was the first label to record Elvis Presley, Charlie Rich, Roy Orbison, Jerry Lee Lewis, Carl Perkins, and Johnny Cash. 
To honour its hallowed history, Sun is issuing a special edition bundle that includes an anniversary version of its classic t-shirt and a handsome wooden Sun's 70th collector's box to house the label's beloved vinyl 2022 reissue series. The collector's box is available via the Sun Record Company Official Store.
Also released is a reissue of pop/country crossover artist Jeannie C. Riley's Harper Valley PTA.
These limited-run offerings coincide with the epic hardcover book curated by Grammy Award-winning music critic and author Peter Guralnick, The Birth of Rock 'n' Roll: 70 Years of Sun Records (Weldon Owen; 978-1681888965), out November 8th.
Sun's 70th collector's box is like a vinyl treasure chest perfect to house the label's epiphanic year-long-reissue series which includes "artist of the month"-style promotions with classic and rare gem reissue releases spanning the label's storied catalogue. 
So far, Sun has issued a 70th Anniversary compilation curated by Chris Isaak, a mint reissue of a Roy Orbison title, and a collection of newly remastered Carl Perkins hits.
The label will be putting out other beloved records by The Dixie Cups, Linda Martell, Bettye LaVette, Jerry Lee Lewis, Johnny Cash, Charlie Rich, Carl Perkins, Johnny Adams, and several uniquely curated compilations.
All currently-available vinyl:
Established in 1952 by Sam Phillips, Sun Records is the home of music legends including Elvis Presley, Johnny Cash, Jerry Lee Lewis, Carl Perkins, Roy Orbison, Linda Martell, Jeannie C Riley, The Dixie Cups, Howlin' Wolf, Rosco Gordon, and many more. Inherent in the music of Sun is a vibrancy that has reached across race, age, and gender boundaries. This year, Sun Records celebrates the diversity and vision of the talent that has helped shape American popular culture for 70 years.