Rock'n'Roll Rehab – Paul McCartney Choba B CCCP / Run Devil Run
By Steve Harnell | April 12, 2023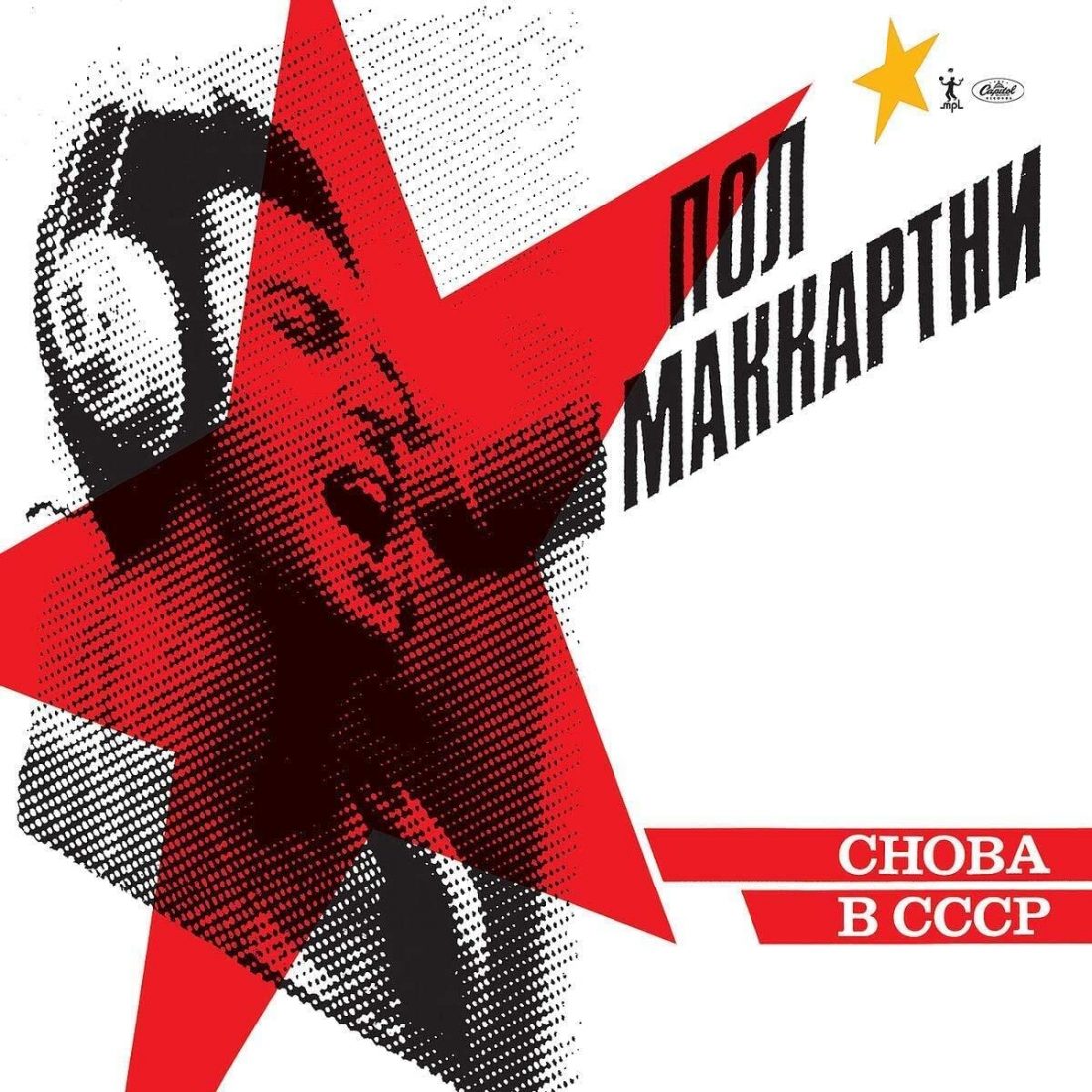 A double whammy of retro rock'n'roll action as the former Beatle reconnects with his roots…
While we're pretty sure that the most successful songwriter of all time doesn't particularly need Vintage Rock in his corner to argue against the naysayers,  accusations of dilettantism levelled against Paul McCartney have always seemed rather unfair…
Sure, he's dabbled in a myriad of different styles from ambient electronica – under the pseudonym The Fireman – to classical work via the Liverpool Oratorio and an ill-judged collaboration with Kanye West, but at his very core, McCartney remains an old school rocker through and through. This is the man, after all, who has carefully stewarded the back catalogue of Buddy Holly for the last five decades and owns the stand-up bass on which Bill Black recorded Heartbreak Hotel.
Added to that, when The Beatles showed signs of splintering in 1969, it was McCartney who urged the group to return to their rock'n'roll roots for the Get Back sessions in a bid to rekindle their camaraderie of old. It only partially worked and delayed the inevitable, but we wouldn't have the Abbey Road and Let It Be LPs without his tenacity at keeping his band of brothers together. Moreover, it was the start of a recurring theme in Macca's career – when in doubt, go back to the source.
When his 1986 solo album Press To Play garnered little praise from fans and critics alike, McCartney found himself at something of a crossroads. Desperate to revitalise his songwriting mojo, in the summer of 1987 Paul gathered together a band of experienced session musicians to rattle through 20 of his favourite rock'n'roll tunes in just two days. The resulting album Choba B CCCP – it's Russian for the Beatles-referencing Back In The USSR – was something of a quiet triumph, a much-needed confidence boost.
As a 15-year-old, McCartney used Eddie Cochran's Twenty Flight Rock as his audition piece for John Lennon in a bid to join The Quarrymen and it's one of the standout moments on Choba B CCCP. Equally fine is a thumping rendition of the Leiber & Stoller R&B classic, Kansas City, which kicks off the album in rocking fashion. The guitars are nice and crunchy on his cover of Lloyd Price's Lawdy, Miss Clawdy, while a pounding version of Lucille shines a light on McCartney's long-held love of Little Richard – his touchstone inspiration as a vocalist.
Meanwhile, a quirkier selection on Choba B CCCP is Duke Ellington's jazz standard Don't Get Around Much Anymore, which Macca reinvents as a toughly melodic rocker. The band swing nicely on a lip-curling spin through That's All Right (Mama) and play it straight for a faithful cover of Fats Domino's Ain't That A Shame, pianist Mick Gallagher throwing in a nimble solo to add some musicianly flourishes missing from the stripped-back original.
Bo Diddley's Crackin' Up is slightly tweaked, almost tip-toeing into a reggae beat and, in a nod to John Lennon's similarly-themed Phil Spector-produced Rock'N'Roll album of 1975, McCartney also has a crack at Lloyd Price's Just Because. Paul wins the covers battle – his version is much livelier than his former bandmate's rather leaden attempt.
McCartney's initial idea was to bypass the regular distribution channels for the Choba B CCCP album, in a bid to make it appear that the record was a Russian import. When that was nixed, he instead opted to press up 400,000 copies of the album for sale in the Soviet Union as a gesture of glasnost.
Fast forward a dozen years and McCartney was at it again with 1999's Run Devil Run album, this time recruiting heavy-hitters David Gilmour and Deep Purple's Ian Paice to form another ad hoc band for a second 50s revival record.
Once more, McCartney was using the project to reconnect with his roots. His first musical outing since the death of wife Linda, Paul was in nostalgic mood and keen to use the music of his teenage years as an emotional balm.
More considered than the rough-and-ready Choba B CCCP, Gilmour dazzles in the Cliff Gallup role on Run Devil Run's opener, Bluejean Bop, upping the ante with some spiraling solos, and the whole band are on fire for a toughened-up clatter through Larry Williams' She Said Yeah, a modern hard rock take that adds considerable
heft to the R&B original. Equally hard-hitting is a thudding All Shook Up, although traditionalists may baulk at the way it prioritises power over swing.
Of McCartney's three original songs, the breathless title track is the pick of the bunch – burning solos from Gilmour and pianist Geraint Watkins pour petrol on the flames alongside Paul's committed, raw-throated vocals.
A cute nod to the George Martin-produced No Other Baby by The Vipers, finds them taking their foot off the gas temporarily and McCartney's heartfelt balladeering skills are showcased for a lilting take on Ricky Nelson's Lonesome Town. Meanwhile, a bare-bones version of Carl Perkins' Movie Magg sensibly opts not to reinvent the wheel, instead they stretch out instrumentally on Chuck Berry's Brown Eyed Handsome Man, here given a folksy spin via Chris Hall's bouncy accordion. McCartney also has a ball on a rollicking tear through Elvis' I Got Stung and Gilmour gets to rock out on Honey Hush.
A nice touch on the album's 7˝ boxset was the addition of Charlie Gracie's Fabulous as the closing track, a fine way to put the lid on the project.
A pre-Christmas show in 1999 saw the band reconvene for a gritty live set that was filmed for a full DVD release at Liverpool's Cavern Club. McCartney had come full circle and gone back to his roots, both musically and geographically.