Issue 56 of Vintage Rock is on sale now!
By Steve Harnell | March 30, 2022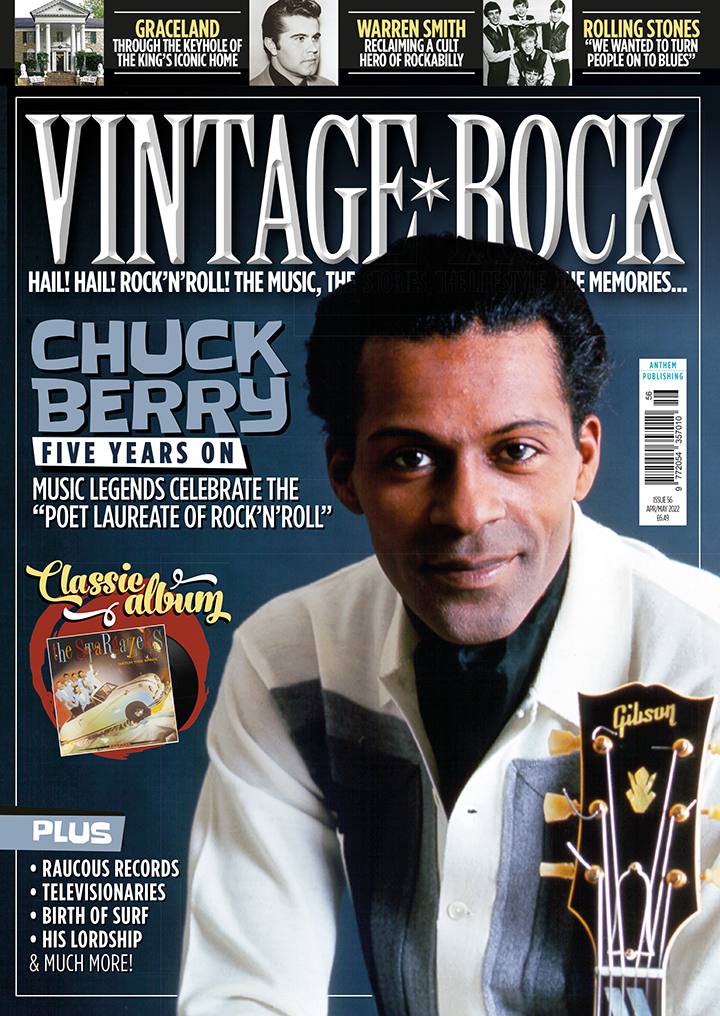 In the latest Vintage Rock, to mark five years since Chuck Berry passed away, 12 of our famous friends pay tribute to the "poet laureate of rock'n'roll" as we celebrate the iconic star's legacy with an in-depth cover feature.
Elsewhere, as The Rolling Stones toast their 60th anniversary we look back at how blues artists and Chuck in particular played a pivotal role in their genesis story.
We also salute the magnificent voice of Warren Smith, a man equally at ease with rockabilly and country, while our latest classic album feature puts The Stargazers' Watch This Space under the microscope.
Vintage Rock goes through the keyhole at Graceland for a must-read feature on Elvis' home and 70 years on we relive the carnage of the controversial Moondog Coronation Ball, Alan Freed's infamous rock'n'roll show that ended in a riot.
Meanwhile, we bring the rockin' story bang up to date via interviews with The McCurdy Brothers, His Lordship and Televisionaries plus we catch up with Howard Raucous, the boss at the much-loved Raucous Records.
Douglas McPherson grabs his popcorn to check out jukebox movie Jamboree, which brought us must-see performances from the likes of Jerry Lee Lewis, Fats Domino, Carl Perkins, we look back at the birth of surf music in the 60s and also reflect on why 1962 was the quintessential year for instrumental hits.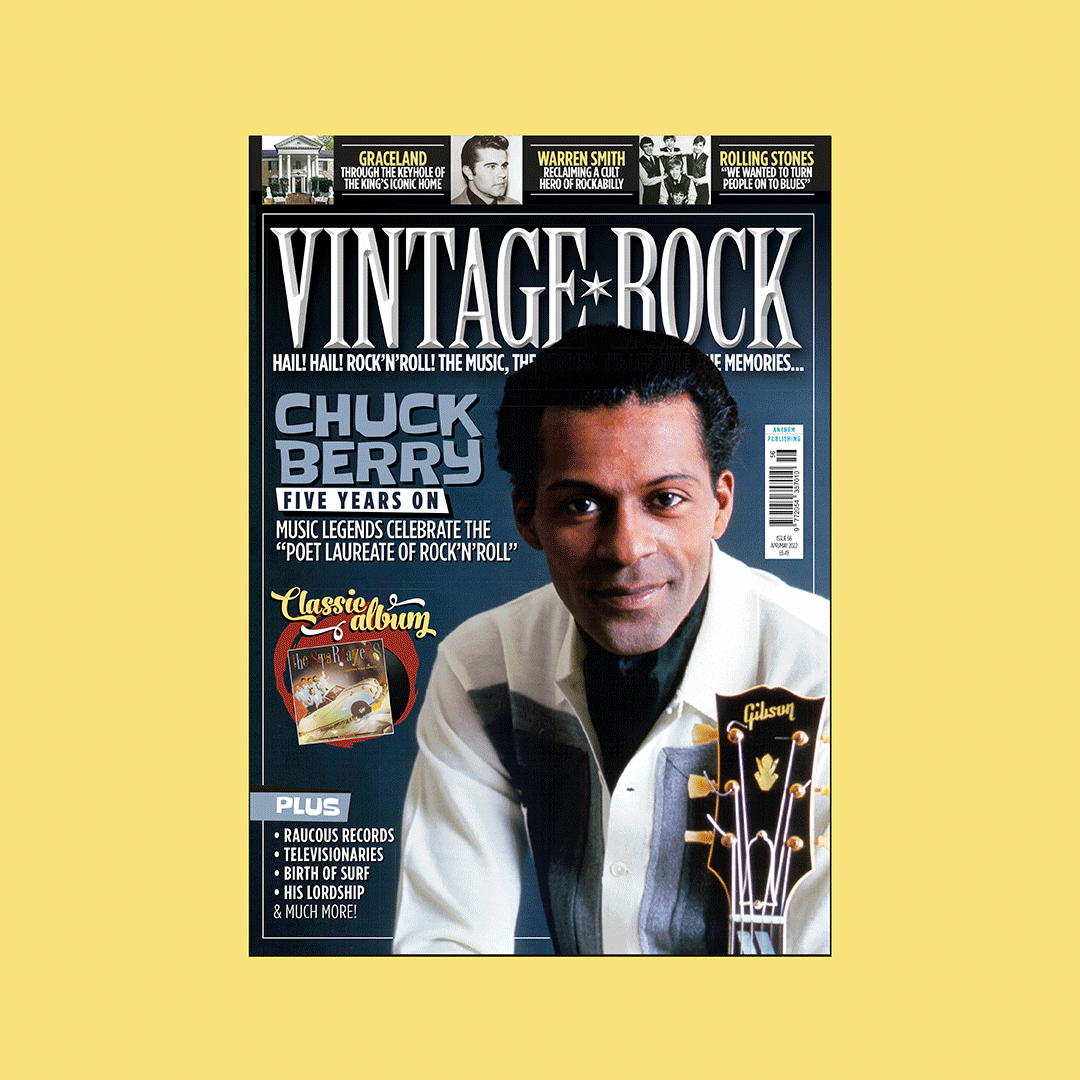 Order Vintage Rock issue 56 online
Get the magazine delivered direct to your door by ordering your copy of Vintage Rock issue 56 directly from us today for just £7.49 (inc. P&P) here.
Download the digital edition
Get the digital edition from Pocketmags. Or find the new issue in the Vintage Rock app.
Not downloaded the free Vintage Rock app yet? Find out more about the app here
Find Vintage Rock issue 56 in stores
Available from WH Smith High Street, selected WHS Travel, Independents and Easons – priced £6.49.. Use our handy Store Locator to find your nearest Vintage Rock stockists.
Subscribe to Vintage Rock and save!
Subscribe to Vintage Rock Plus today and get this issue for only £3.99, plus all our other fantastic subscriber benefits including the FREE digital issue archive, savings on the entire Vintage Rock shop plus the free monthly e-newsletter.