Black Friday – our best deal of the year!
By Rosie Pankhurst | November 9, 2022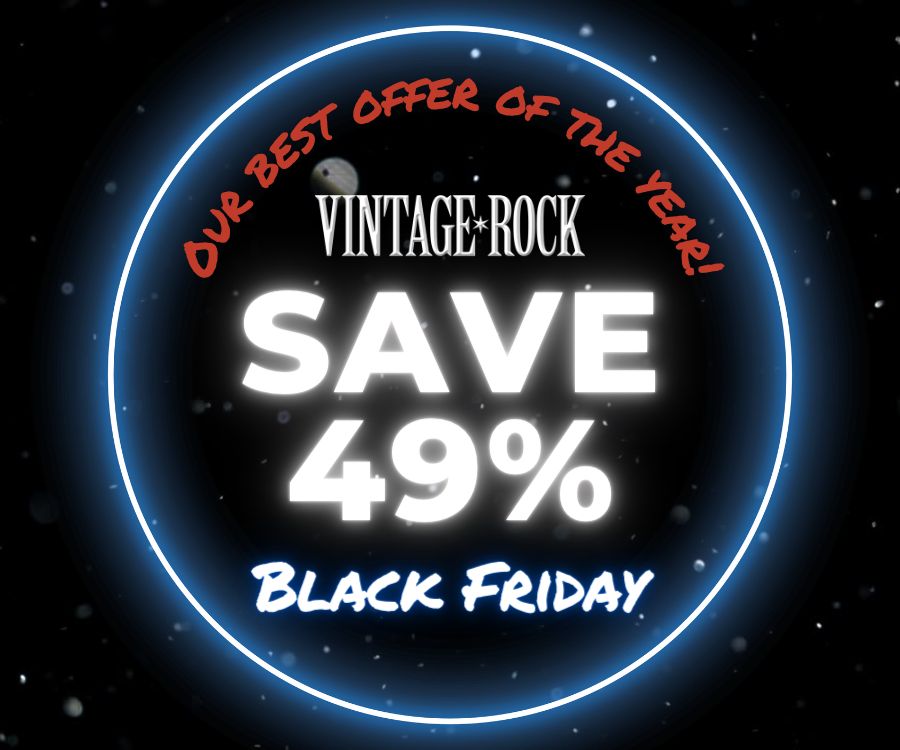 Our once-in-a-year Black Friday Sale is here!
Subscribe to Vintage Rock today and save up to 49% off your annual subscription. This really is our best deal of the year, so don't miss out! Subscribe today to get every issue delivered straight to your door.
Terms & Conditions: Saving is based off the local cover price. There are 6 issues of Vintage Rock published in a year. Offer ends: 4th December 2022.