New Elvis live set to be released
By Vintage Rock | May 5, 2021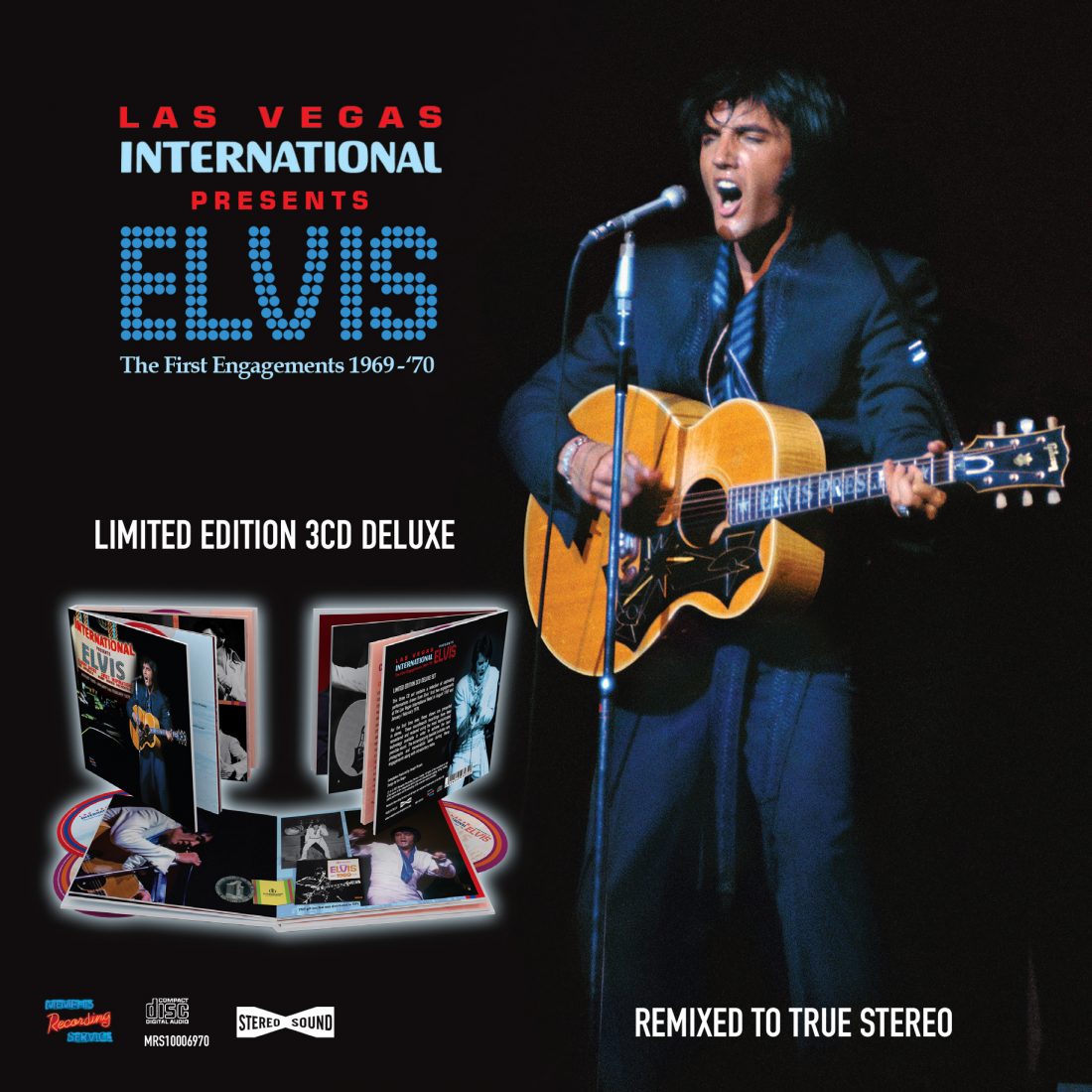 A new 3CD deluxe stereo boxset of some of Elvis' live performances in Las Vegas is to be released next month, remastered and remixed for the best possible sound quality.
Las Vegas International Presents Elvis: The First Engagements 1969-70 will be released on 7 May by MRS and is made up of performances drawn from Elvis' first two engagements at the Las Vegas International Hotel in August 1969 and January thru February 1970.
The accompanying 40-page booklet includes rare photographs and memorabilia along with introductory notes.
You can listen to a sample of the CD here.
A series of 180g LP versions (including the former MRS release of Summer Festival 70 – The Rehearsals) will all be released a month later in June.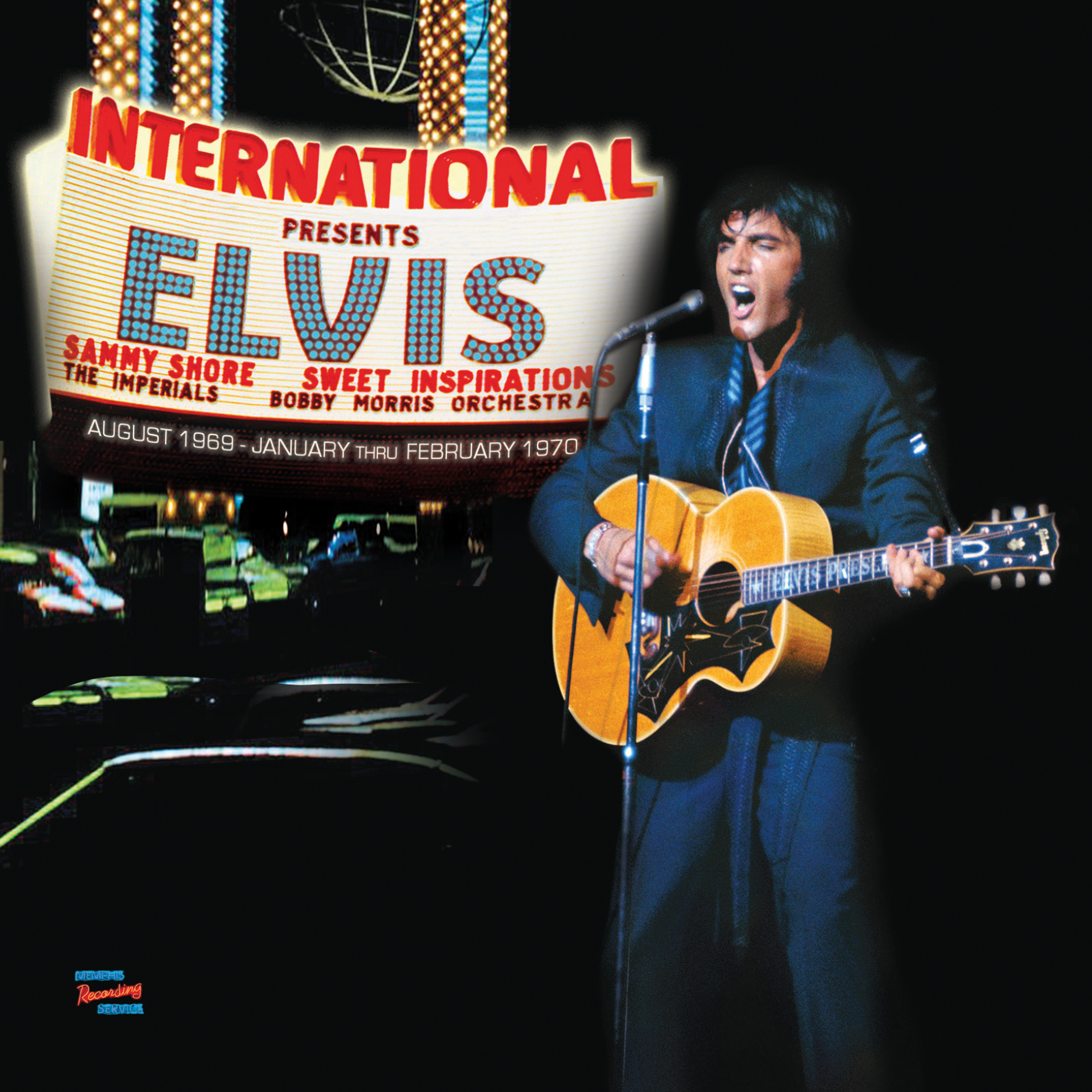 TRACKLISTING
CD1 – AUGUST 1969*
01 Blue Suede Shoes
02 I Got A Woman
03 All Shook Up
04 Love Me Tender
05 Jailhouse Rock/Don't Be Cruel
06 Heartbreak Hotel
07 Hound Dog
08 Memories
09 Mystery Train/Tiger Man
10 Monologue
11 Baby, What You Want Me to Do
12 Are You Lonesome Tonight
13 Yesterday/Hey Jude
14 Introductions
15 In the Ghetto
16 Suspicious Minds
17 What'd I Say
18 Can't Help Falling in Love
*Exact recording date unknown however likely to be early August 1969.
CD2 – OPENING SHOW – 26th JANUARY  1970
01 All Shook Up
02 That´s All Right
03 Proud Mary
04 Don´t Cry Daddy
05 (Let Me be Your) Teddy Bear/Don´t Be Cruel
06 Long Tall Sally
07 Let It Be Me
08 I Can´t Stop Loving You
09 Walk A Mile in My Shoes
10 In the Ghetto
11 True Love Travels on A Gravel Road
12 Sweet Caroline
13 Polk Salad Annie
14 Introductions
15 Kentucky Rain
16 Suspicious Minds
17 Can't Help Falling in Love
CD3 – CLOSING SHOW – 23rd FEBRUARY 1970
01 Opening Vamp/All Shook Up
02 I Got A Woman
03 Long Tall Sally
04 Elvis Talks (1)
05 Don´t Cry Daddy
06 Elvis Talks (2)
07 Hound Dog
08 Love Me Tender
09 Kentucky Rain
10 Let It Be Me
11 I Can't Stop Loving You
12 See See Rider
13 Sweet Caroline
14 Polk Salad Annie
15 Introductions
16 Lawdy Miss Clawdy
17 Heartbreak Hotel
18 Elvis Talks (3)
19 One Night
20 It´s Now or Never
21 Suspicious Minds
22 Elvis Talks (4)
23 Can´t Help Falling in Love
BONUS TRACKS – 19th FEBRUARY 1970 (DINNER SHOW)
24 Don´t Cry Daddy
25 Let it Be Me
26 I Can't Stop Loving You
27 Walk a Mile in My Shoes