CD Album Reviews – Wanda Jackson, Brian Setzer and Elvis
By Vintage Rock | October 5, 2021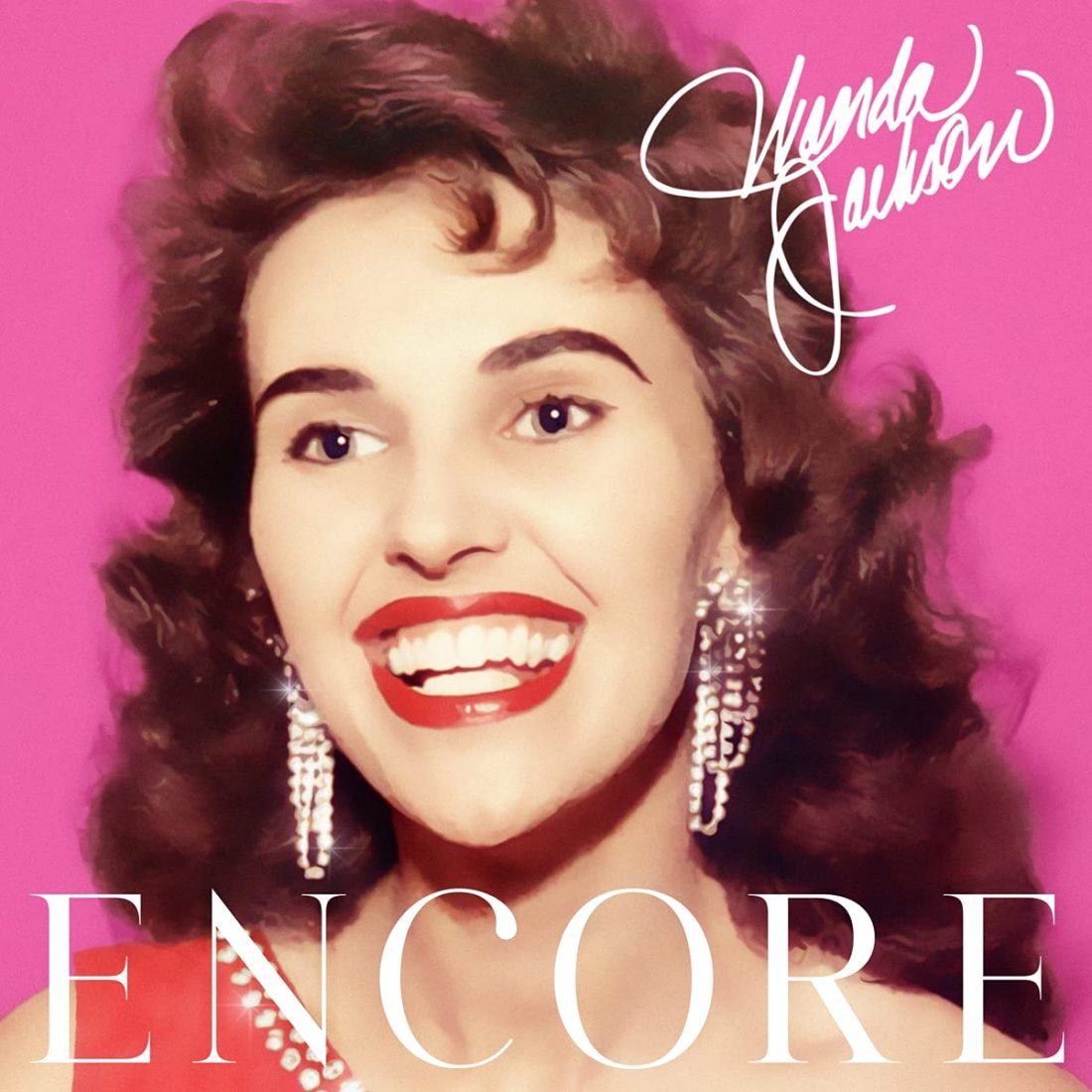 Wanda Jackson
Encore


Big Machine/Blackheart Records
So this is it – the First Lady of Rock'n'Roll's finale. Completing a hat-trick of collaborations with hip producers Jack White (The Party Ain't Over, 2011) and Justin Townes Earle (2012's Unfinished Business), Ms Jackson's 32nd studio album is a rare gem, this time with the estimable Joan Jett at the helm. 
Replete with rockabilly, country and even a dash of punk, it's an unexpected tale of two halves. Saucy, jive-style starter Big Baby brandishes a blistering guitar and boogie-woogie piano break, while Two Shots has shades of punk and Joyce Green's Black Cadillac. It's murderously good with Elle King and Jett as bad-ass back-up. You Drive Me Wild is a Jett-penned garage-grunge ode to female desire, before the triple onslaught of Wanda, Angaleena Presley and Candi Carpenter bring sass and snarl to Good Girl Down. 
A change of pace sees Wanda showing her country chops: the 1962 Johnny Tillotson jukebox smash It Keeps Right On A-Hurtin' now comes with a Nashville makeover. A trio of Wanda co-writes builds the album's wistful final arc: We Gotta Stop is pure late-night smoky, seasoned reminiscence; the funked-out Jackson/Jett duet Treat Me Like A Lady showcases Wanda's silk-to-grit vocals, and That's What Love Is offers a dark, dense Tammy Wynette-type tearjerker to bring down the curtain. Jackson signs off a 64-year career with a varied and edifying encore. ★★★★
Julie Burns
Brian Setzer
Gotta Have The Rumble
Surfdog Records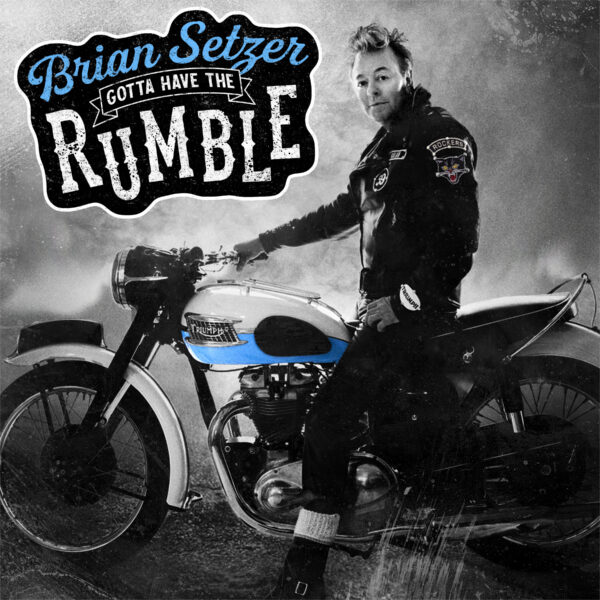 If you're still holding onto the old-school notion that all the best rock'n'roll and rockabilly can only be made by a tight-knit band facing each other down in the studio, then Gotta Have The Rumble could turn your head as a model of the Brave New World.
Hamstrung by lockdown restrictions, Brian Setzer laid down his guitar and vocal parts remotely in Minneapolis and didn't meet bassist David Roe Rorick or drummer Victor Indrizzo at any point during the

 album's recording sessions. You'd be forgiven for thinking that isolation could affect the chemistry between the trio, but there's scant evidence of that here. Producer Julian Raymond has done a sterling job in keeping the performances on these 11 tracks tight, gnarly and sparky.
As well as overcoming COVID-related logistical difficulties, it's especially exciting to hear Setzer in such fiery form after his struggles with tinnitus in recent years. Following the enforced break of the pandemic, the Stray Cats guitarist sounds energised and much of Gotta Have The Rumble has an all-guns blazing vibrancy – he's turned the amps back up to 11 again.
Setzer's perennial hot-rod obsession provides fertile ground for further lyrical exploration, including spiralling opener Checkered Flag and the galloping Smash Up On Highway One, with Indrizzo's skittering beats weaving beautifully with Brian's dizzying guitar work, a sitar-like soloing style particularly ear-catching.
There's a Summertime Blues-style lyrical bent to Stack My Money, with Setzer casting himself as a teenager musing on his financial woes, and tongue-in-cheek fun to the autobiographical Off Your Rocker as Brian lays out his long-held love of rock'n'roll – and the raised eyebrows he's received from those around him along the way.
Setzer takes his foot off the pedal for a moment for the cute waltz of slowie Drip Drop, but it's only a temporary respite. Punningly titled The Cat With 9 Wives rocks furiously with a knowing wink, but it's trumped by album standout, the tongue-twisting mile-a-minute hot-rod metaphor-packed thump of Turn You On, Turn Me On. The devilish fun of the rumbling One Bad Habit is fittingly irresistible, too.
On a record that once more shines due to Setzer's stellar guitar work, it's country-infused closer, the self-explanatory Rockabilly Banjo, which throws up a whole new avenue that the ever-versatile Setzer could scorch down. ★★★★
Steve Harnell
Elvis Presley
Las Vegas International Presents Elvis – September 1970

Memphis Recording Service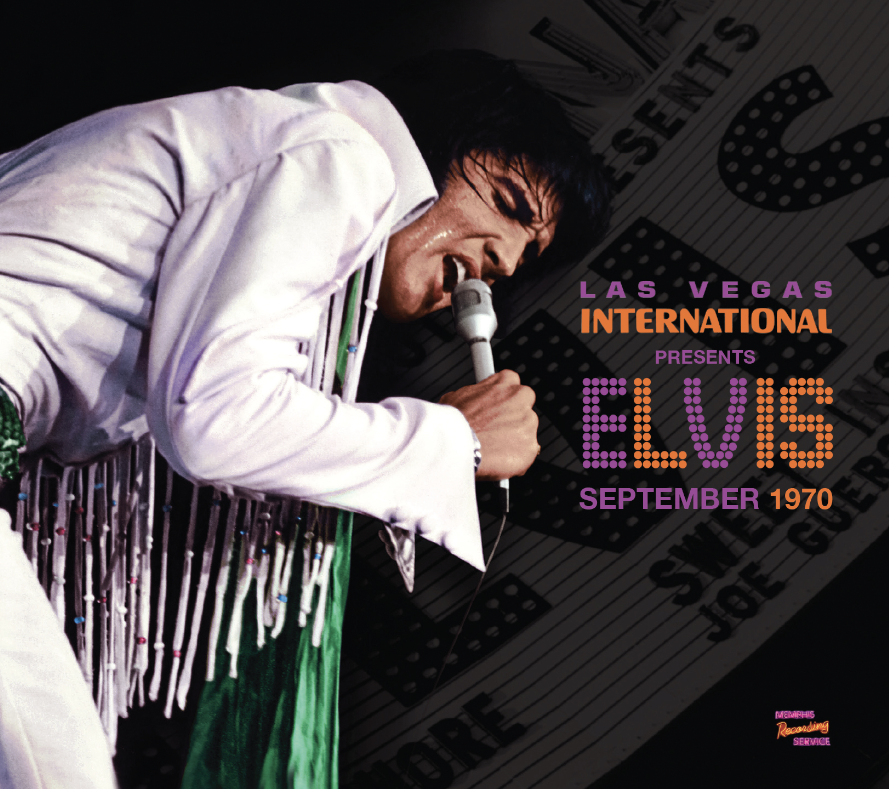 This unreleased soundboard recording from 2 September 1970 finds Presley in playful yet commanding mode – The King has fun with his past, deconstructing the setlist at every turn. There are lyrical ad-libs aplenty, as well as good-natured banter with James Burton, Charlie Hodge and the audience at large. Everyone's on fire here, although Presley's mischief-making occasionally derails the momentum of the show. 
Ronnie Tutt and Burton career through openers That's All Right and I Got A Woman at breakneck speed before Elvis knuckles down to wring the emotion out of I've Lost You and I Just Can't Help Believin'. You've Lost That Lovin' Feelin' and The Wonder Of You are powerhouses, of course, and Burton tears up the guitar solo on Johnny B. Goode. 
A swift One Night is despatched in just 90 seconds, a rattling Blue Suede Shoes bristles with attitude, and Elvis has silly fun with Hound Dog. A closing trio of Bridge Over Troubled Water, an extended Suspicious Minds and Can't Help Falling In Love bring some much-needed form and gravitas to what feels like a pretty rambunctious night.
A bonus CD includes an 18-track rehearsal from 10 August 1970 and is a far more serious-minded affair as the band hone their show and nail down the details of arrangements for their forthcoming International Hotel dates. 
A cover of Dusty Springfield's You Don't Have To Say You Love Me compares favourably with the wonderful original. Also notable is an empathic take on the George Harrison-penned Abbey Road highlight Something
that manages to tread the fine line between delicacy and 70s-era Elvis extravagance. Polk Salad Annie remains a terrific slice of Southern-infused rock'n'roll and Patch It Up rumbles beautifully. 
Further alternate rehearsal takes prove illuminating as songs coalesce into their final concert-ready incarnations. Additional 180g heavyweight vinyl variants as well as a limited-edition cassette of the September show are also available. ★★★★
Steve Harnell