Soundtrack To My Life – Bob Butfoy
By Vintage Rock | January 5, 2021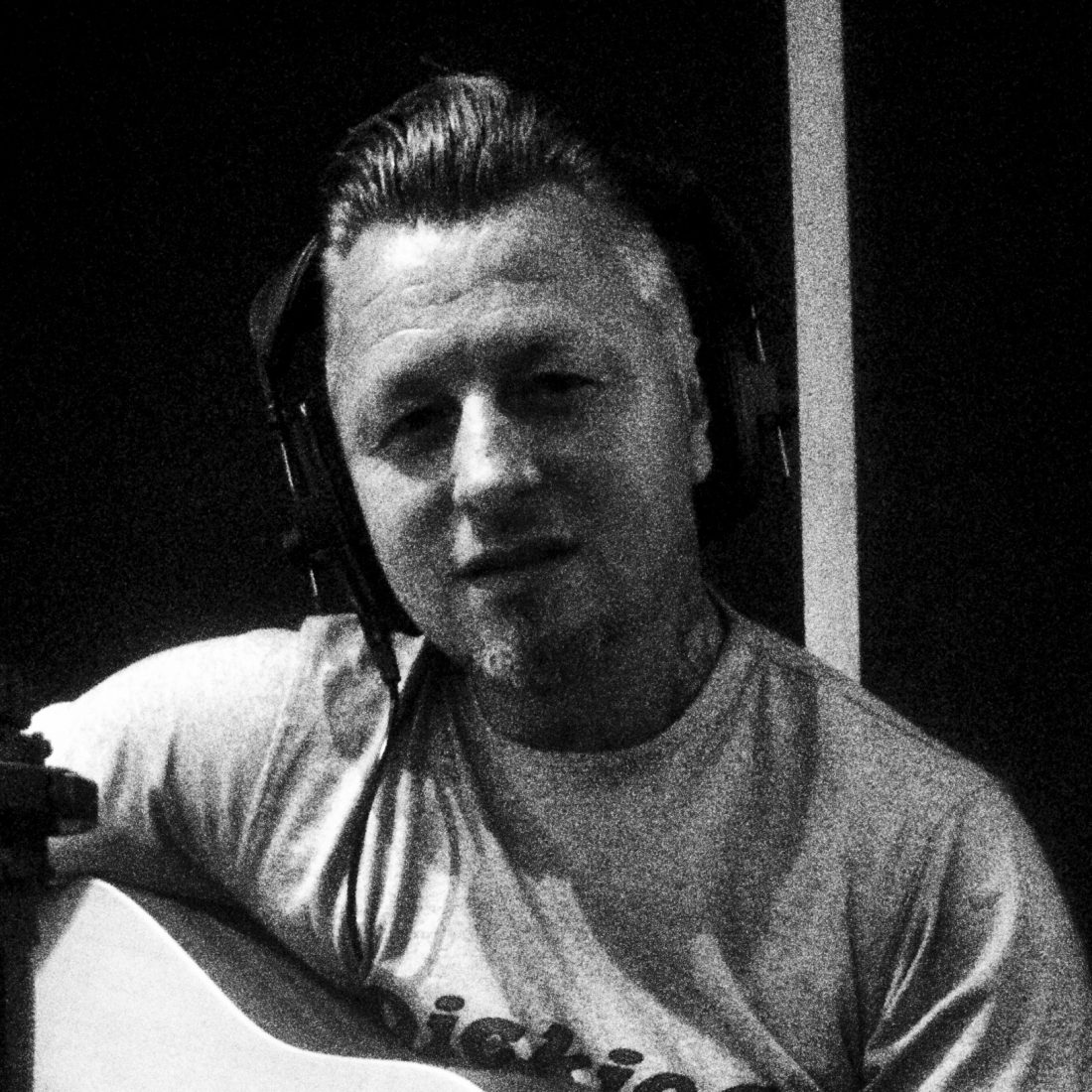 Best known as the frontman of Jack Rabbit Slim, Bob & The Bearcats and for his solo album released late 2017, Bob Butfoy is a hero of the UK rockin' scene. Formed in 2004, JRS went from strength to strength and gained a following playing their branded 'Sleaze-a-billy' at all of the top rock'n'roll and rockabilly festivals worldwide. With the release of their final album Despedida on Western Star records, Bob has neatly finished the band where they deserve to be – at the top of their game. Don't be surprised to hear more new music from Bob soon, but in the meantime here's his own personal rockin' Top 10…
A Big Hunk O' Love,
Elvis Presley,
RCA Victor (1958) 
Although I was born in 1967, I must have heard this Elvis track in the early 1970s. My parents were massive fans of his and I was brought up taking particular notice of the guitar solos on his records – those solos played a huge part in the path I followed in later life. His voice, as always, is unbelievable on this and makes the hairs on my neck stand up. I believe he recorded this track in Nashville, just before his period in the army, and it was the first without Scotty Moore on guitar. 
Somethin' Else,
Eddie Cochran,
Liberty (1959) 
This is my all-time favourite Eddie Cochran track – it's just so different. Again, Eddie's vocals are so different, the guitar is so driving and – with Earl Palmer on the drums – this track rocks beyond belief. Somethin' Else showed us that Eddie had so much more to give and it's a great indication of what he would have been capable of had he not been taken from us so early. Being friends with Darrel Higham certainly whetted my appetite for wanting all I could get of Eddie's recordings.   
I Will,
Billy Fury,
Decca (1964) 
There's such an amazing pool of Billy Fury songs to choose from. I love all of Billy's rock'n'roll but, for me, his ballads were like a powerhouse and I Will is one of my favourites. It's just full of emotion and shows us what a fantastic voice he had. I always loved Billy alongside Elvis – in spite of him not having a massive repertoire like Elvis – and for me he was the best of the British performers and the only one capable of giving Elvis a run for his money.  
Psycho, T
he Sonics,
Etiquette Records (1965)
I discovered The Sonics quite late on. They were a band that came out of Washington and they did some amazing garage-style rock'n'roll – they were very Little Richard orientated. I was drawn to them by their lead vocalist Gerry Roslie, who had the most amazing voice – when he took on the role of lead vocalist they really took off. The track Psycho was drum-driven carnage and their performances influenced myself and JRS in the way we used a lot of  drums.
Blue Jean Bop,
Gene Vincent,
Capitol Records (1956) 
As with the other artists, there are so many Gene Vincent songs I could have picked. I loved Gene, especially his 1956 recordings with Cliff Gallup on guitar. Once again, he was another star like Eddie Cochran, whose full potential we never got to see or hear. I once went to an Elvis event in Luton and stayed with the promoter; before we left his house he played a selection of rock'n'roll records and Blue Jean Bop came on. From that moment on, I was a massive fan of Gene.
Edge On You,
Restless,
Nervous (1983)
Restless are the ultimate rockabilly band in my opinion, and singer and guitarist Mark Harman is someone I've looked up to for inspiration throughout my career. He's been a role model for me both on and off the stage and every time I work with Mark I seem to learn something new. I'm a big fan of modern rockabilly, and Restless's professionalism, songwriting and musicianship is second to none. Edge On You is an early Restless classic written by Mark and it's certainly stood the test of time. 
The Train Kept A-Rollin',
Johnny Burnette,
Coral (1956) 
One day I bought an album by Johnny Burnette and, as I played it for the first time, The Train Kept A-Rollin' jumped out of the speakers at me. To me it sounded like punk rock and it had that amazing guitar sound that people have spent years trying to replicate ever since. Johnny's 'Trio' recordings are the backbone of the rockabilly scene. A few years later, I played at the Rockabilly Rave with Darrel Higham and Johnny's son Rocky, and that was an honour and a fantastic experience.
That Certain Female,
Charlie Feathers,
Rollin' Rock (1974)
Charlie Feathers is one of the mainstays of rockabilly and a name that always crops up in rockabilly conversations. This still has the urgency and energy of one of his 50s recordings – I just love his voice and his hiccup style. I remember Darrel Higham and I fooling around and boppin' to this track in the Man On The Moon pub in Cambridge before our band days! Somehow, I don't think Darrel's danced since then. It's still one of those tracks you just have to get up and bop to.
The More You Ignore Me, The Closer I Get,
Morrissey,
Parlophone (1994)
If I'm allowed to, I'm going to have this one. I like all sorts of different music and Morrissey has always influenced me – mainly with his songwriting, his structure and the subject matter. He's recorded tracks using a double bass, hence there's a rockabilly influence, and his play on words is amazing, such as this title. I've seen him several times and there's usually an Elvis song in his set, too – that makes me feel that he feels the same way about music as I do.
Burning Love,
Elvis Presley,
RCA (1972)
I'm going to finish like I started: with an Elvis track. I've loved Elvis all through the 50s, 60s and 70s – even now with the Philharmonic Orchestra stuff. I just love Burning Love as it's my favourite 70s rocker and has an awesome driving bassline. I heard that Elvis thought it had too many words in it so he wasn't keen to perform it. I loved the Philharmonic version so much because they tapped into the bassline and really highlighted it. It's just a brilliant song from my favourite singer.