Issue 48 of Vintage Rock is now on sale!
By Vintage Rock | November 25, 2020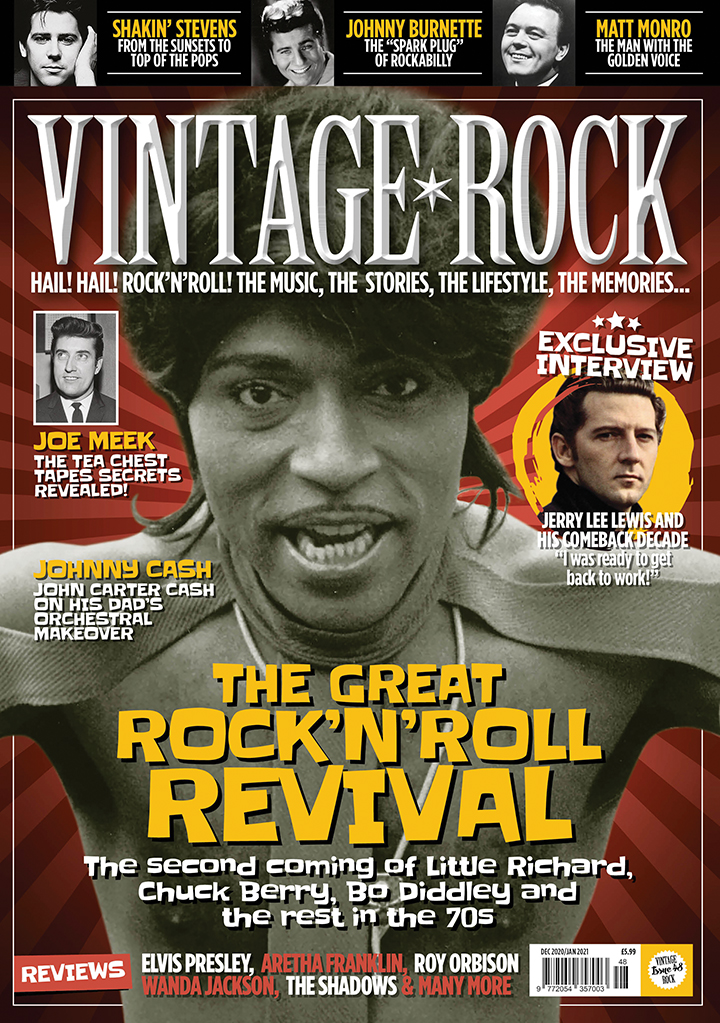 In the latest issue of Vintage Rock we celebrate the second coming of rock'n'roll – the late 60s and 1970s renaissance of our favourite artists including Little Richard, Chuck Berry, Bo Diddley and Jerry Lee Lewis. We even have an exclusive interview with The Killer himself as he talks to us about his comeback years that featured a surprise country reinvention.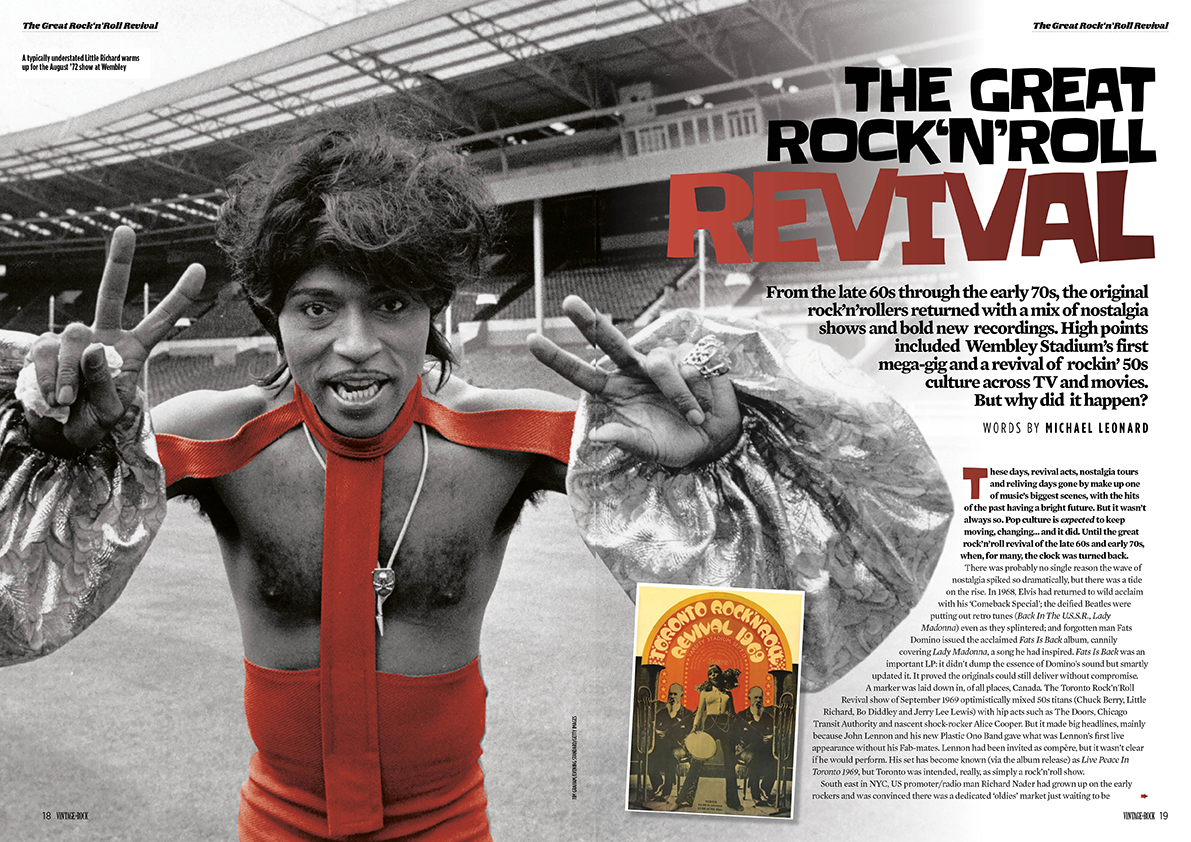 Elsewhere, we reveal all about the extraordinary Joe Meek 'Tea Chest Tapes' and the restoration process that will see this enormous secret haul being brought back to life.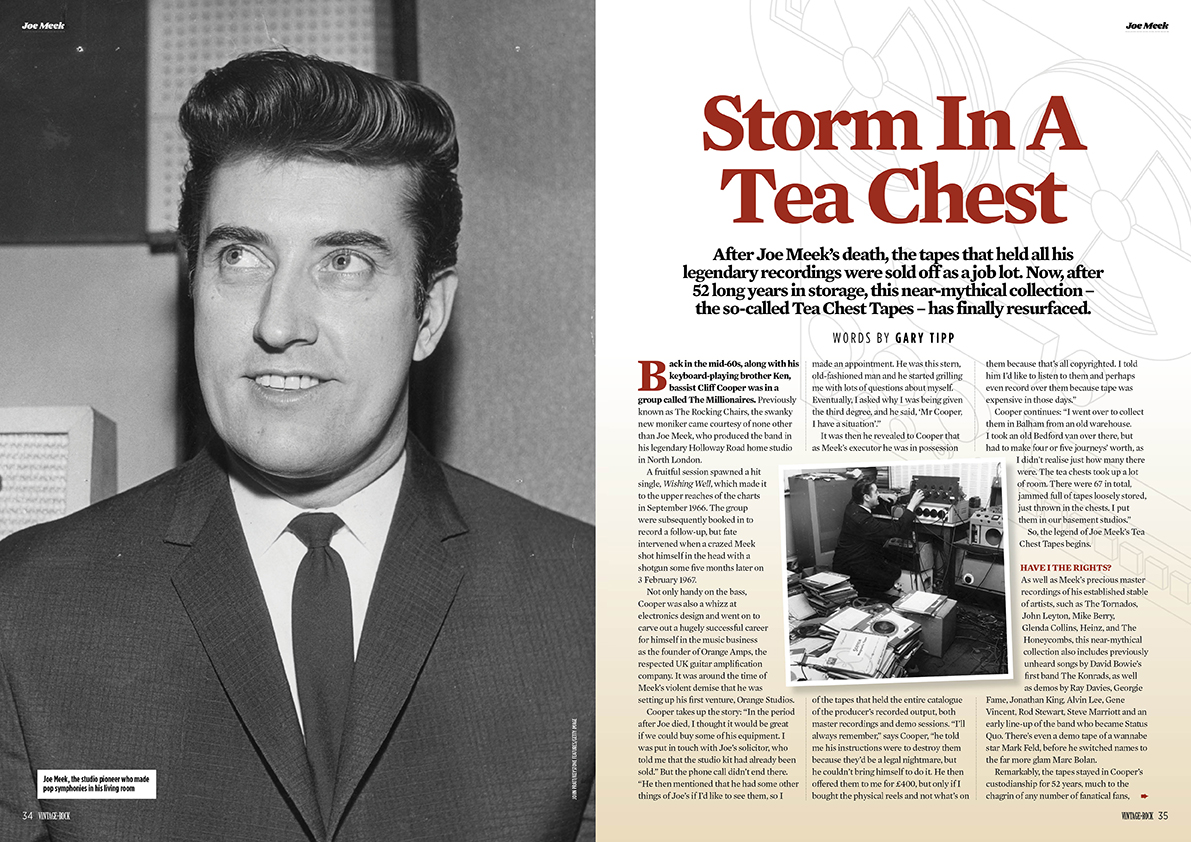 John Carter Cash talks to us about his father Johnny Cash's classical overhaul with the Royal Philharmonic Orchestra. "This is in the spirit of rebellion," he tells us.
We catch up with Shakin' Stevens to delve into his remarkable career that stretches from The Sunsets, playing Elvis on stage, to becoming the biggest-selling UK singles act of the 80s.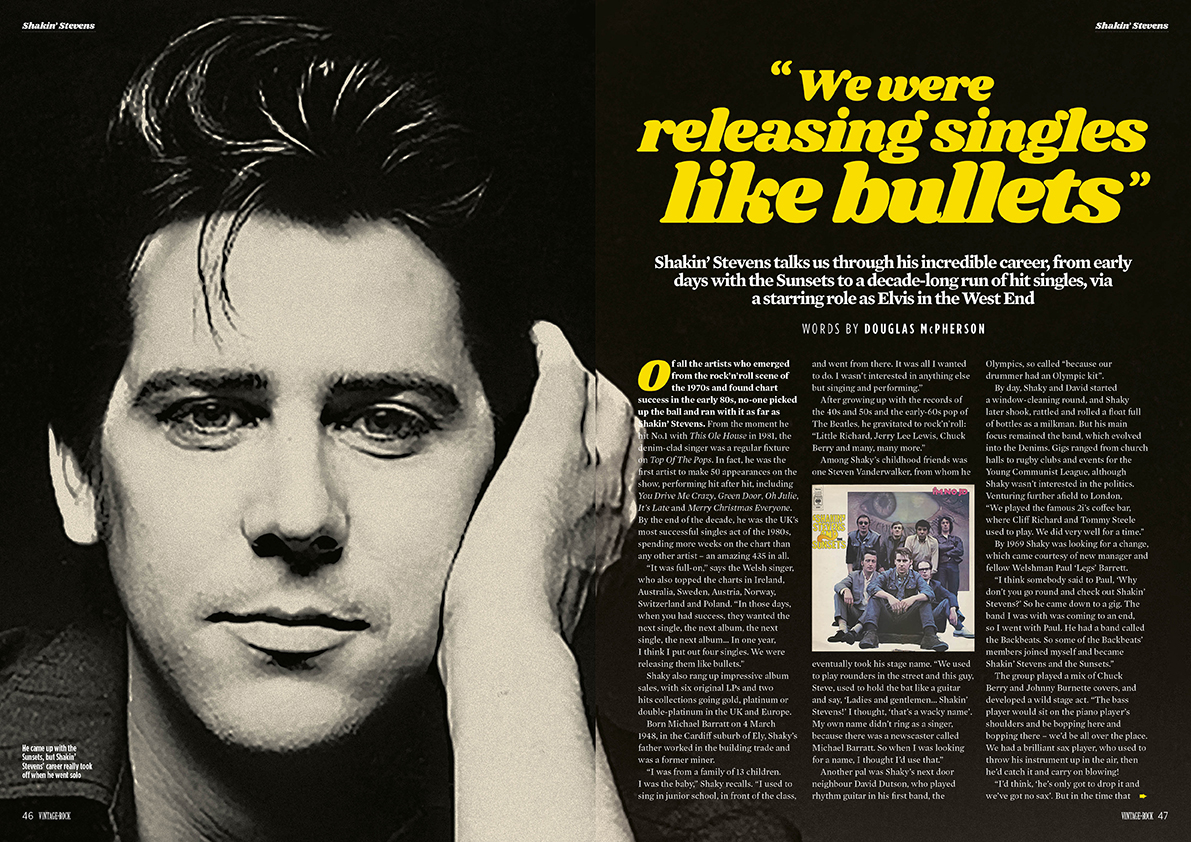 The new issue also traces the story of "the spark plug of rockabilly" Johnny Burnette and we shine a light on the wonderful golden voice of Matt Monro.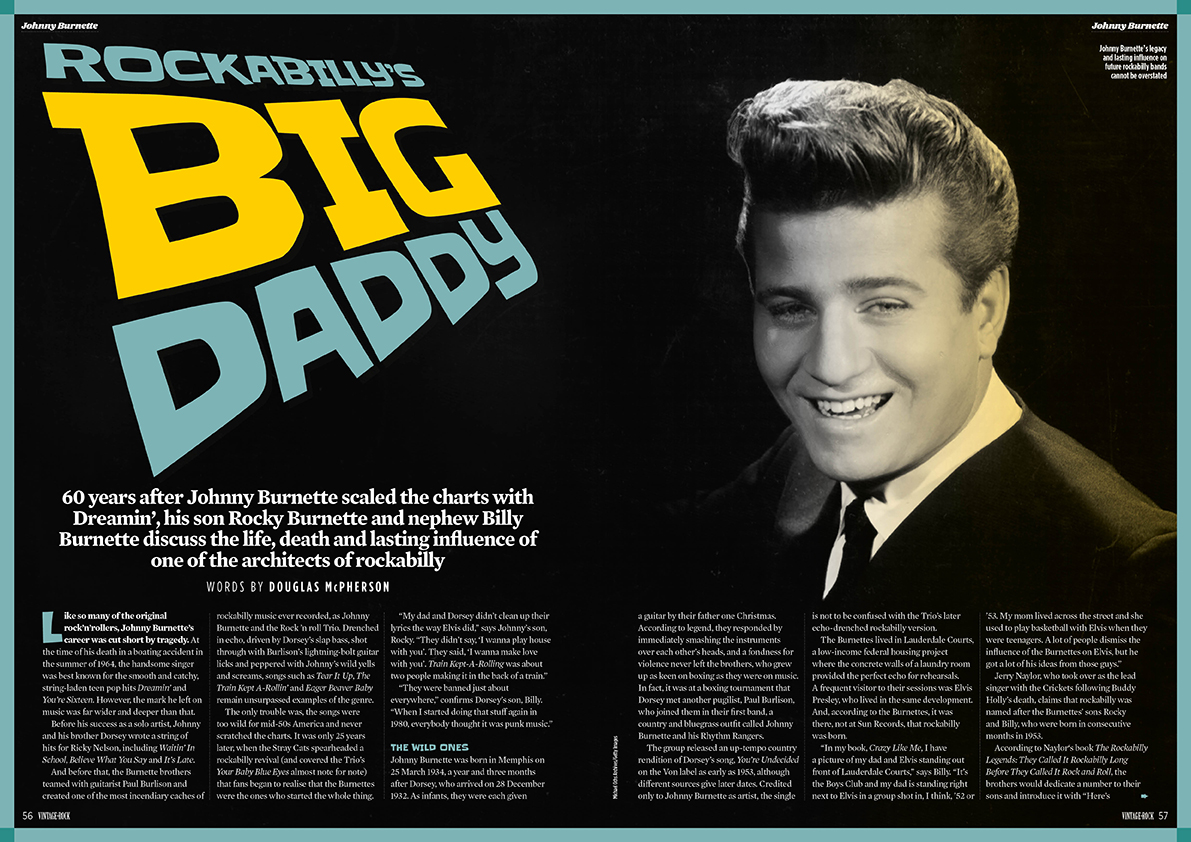 Louis Prima's rollicking The Wildest! is our classic album and there's also our countdown of the Top 10 21st century guitarists.
Our packed reviews section includes Elvis Presley, Aretha Franklin, Johnny Cash, Roy Orbison, Wanda Jackson, The Shadows plus many more.
Get your copy of the comeback issue of Vintage Rock
Order Vintage Rock issue 48 online
Get the magazine delivered direct to your door by ordering your copy of Vintage Rock issue 48 directly from us today for just £6.99 (inc. P&P) here.
Download the digital edition
Get the digital edition from Pocketmags. Or find the new issue in the Vintage Rock app.
Not downloaded the free Vintage Rock app yet? Find out more about the app here
Find Vintage Rock issue 48 in stores
Available from WH Smith High Street, selected WHS Travel, Independents and Easons – priced £5.99. Use our handy Store Locator to find your nearest Vintage Rock stockists.
Subscribe to Vintage Rock and save!
Get Vintage Rock delivered every month and never miss an issue. Subscribe here.
Subscribe to Vintage Rock today and get the entire Elvis Years Collection (worth £38.98) FREE, plus an exclusive Vintage Rock record bag and 30% off your subscription.