Issue Four Of Vintage Rock Is On Sale Now!
By admin | September 26, 2012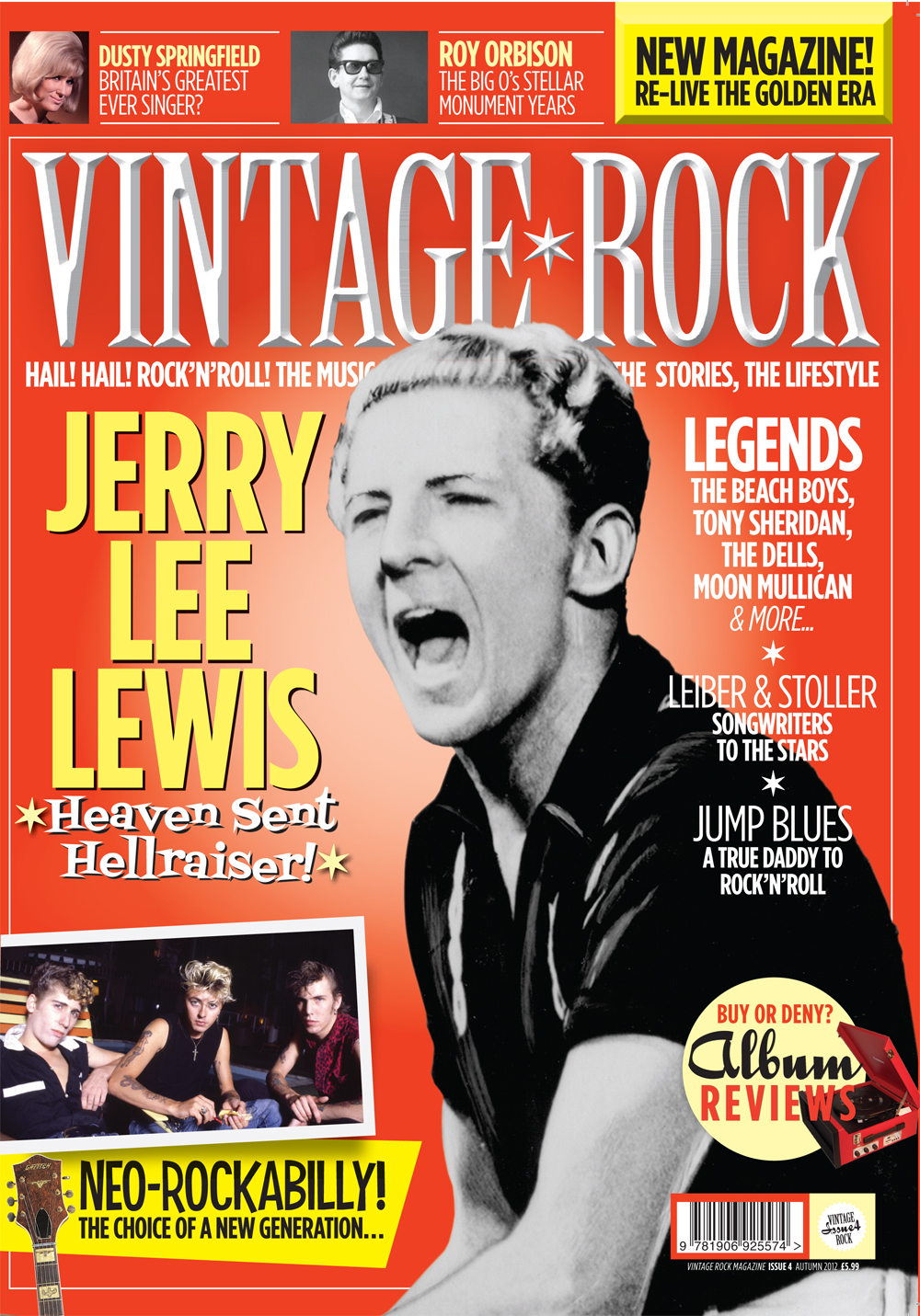 The latest issue of Vintage Rock is on the shelves now!
Issue 4 of Vintage Rock magazine is on sale in WH Smiths UK and will arrive in Barnes & Noble very soon!
Inside you'll find:
Jerry Lee Lewis – Heaven-sent hellraiser!
Roy Orbison – The Big O's years at Monument
Dusty Springfield – Is she Britain's greatest ever singer?
The Beach Boys – Surfs Up!
Lieber & Stoller – Songwriters to the stars
New bigger and better Album Reviews
PLUS –  Neo-Rockabilly, Jump Blues, Tony Sheridan, The Dells and much, much more!
Vintage Rock is also available across Europe and Canada, with copies arriving in Australia and Asia soon.