Wildest Cats Summer Weekender Adds More Tickets!
By admin | June 5, 2013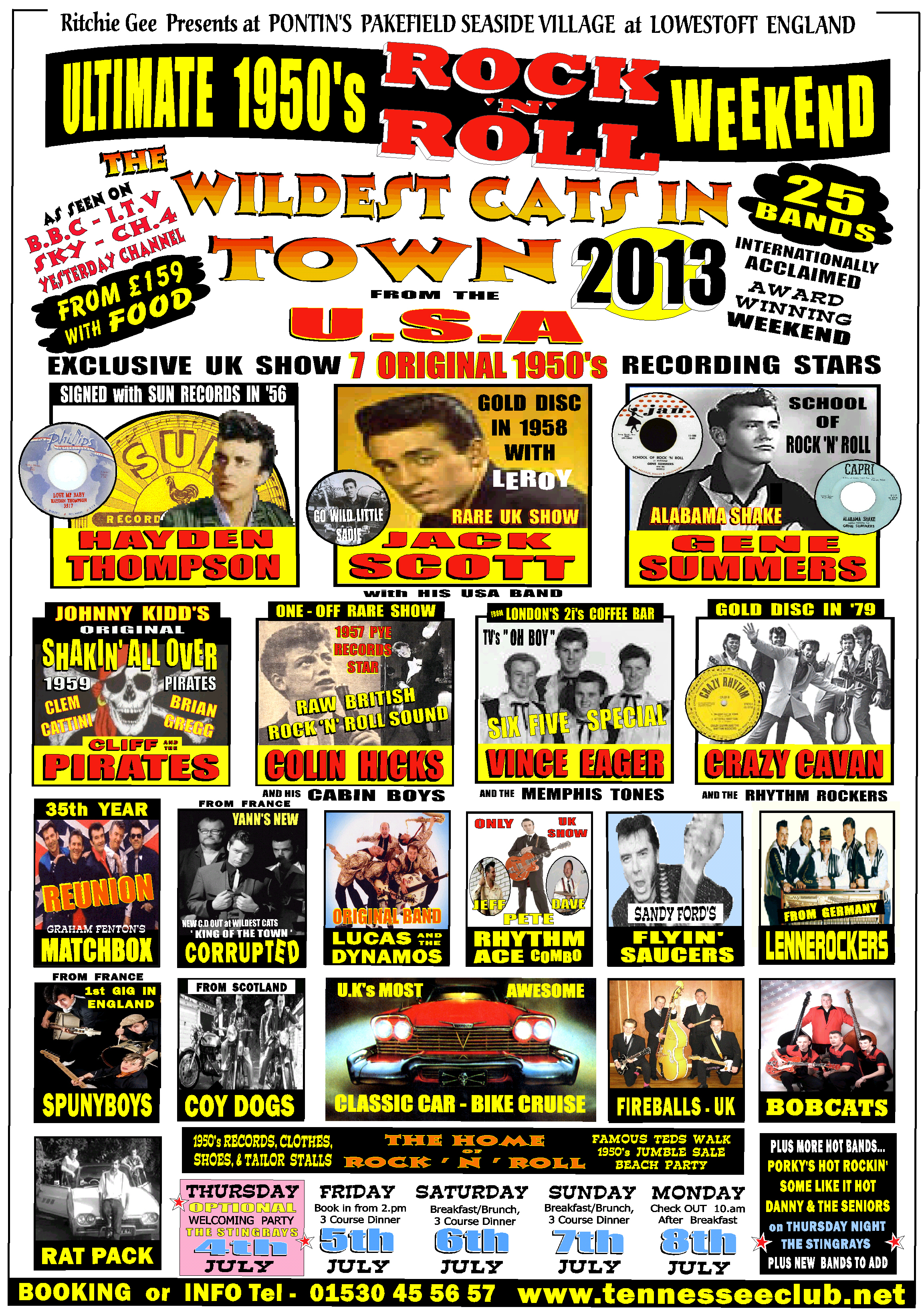 It is without doubt one of the best weekenders of the Summer, so if you didn't manage to get a ticket first time round thank your lucky stars that, due to popular demand, Wildest Cats have added some more chalets!!
The weekender takes place at Pontins Pakefield from 4th -8th July and features SEVEN ORIGINAL 1950s ARTISTS including Sun Records star Hayden Thompson, Jack Scott and Gene Summers…
Book now at www.tennesseeclub.net!!!