Issue 62 of Vintage Rock is on sale now!
By Steve Harnell | March 29, 2023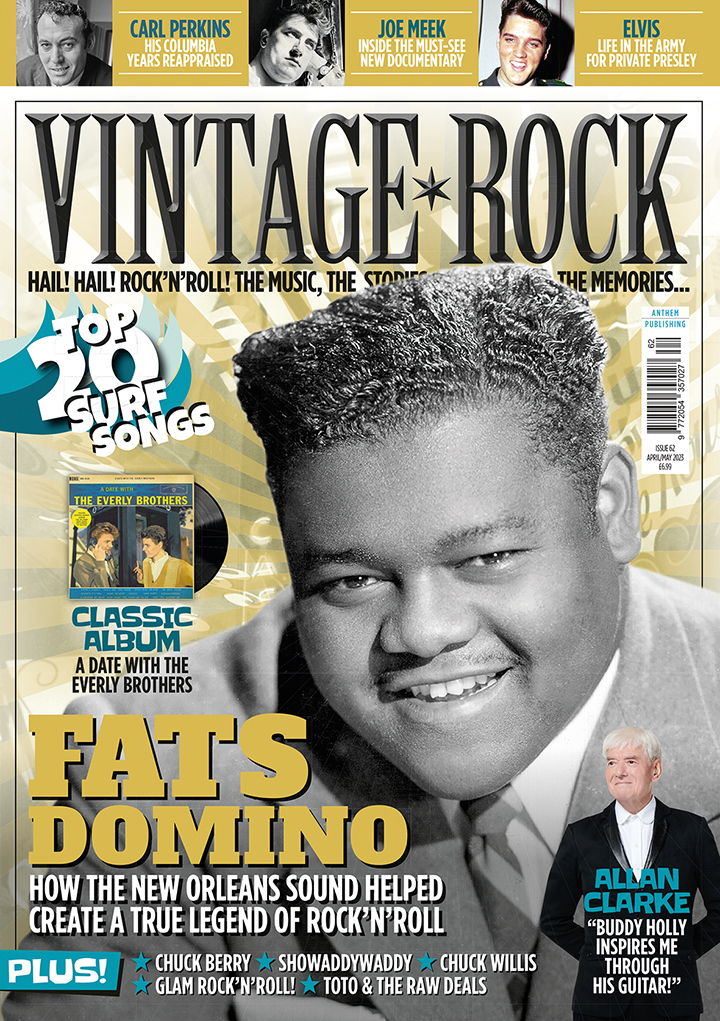 In our latest issue, our in-depth cover feature salutes the Imperial phase of Fats Domino as we reveal how the New Orleans scene helped create one of rock'n'roll's most legendary artists.
We also hear how Buddy Holly inspired the stunning comeback of former Hollies frontman Allan Clarke and reappraise the post-Sun Records career of rockabilly icon Carl Perkins.
Elsewhere, we turn the clock back to Elvis Presley's army years and go behind the scenes of an exciting new feature-length Joe Meek documentary that aims to bring the influential producer's work to a whole new generation of fans.
Could 70s glam rock be the missing link behind 50s rock'n'roll and 80s neo-rockabilly? We argue the case….
Our classic album is A Date With The Everly Brothers and we hit the beach for our 20 favourite surf rock tracks.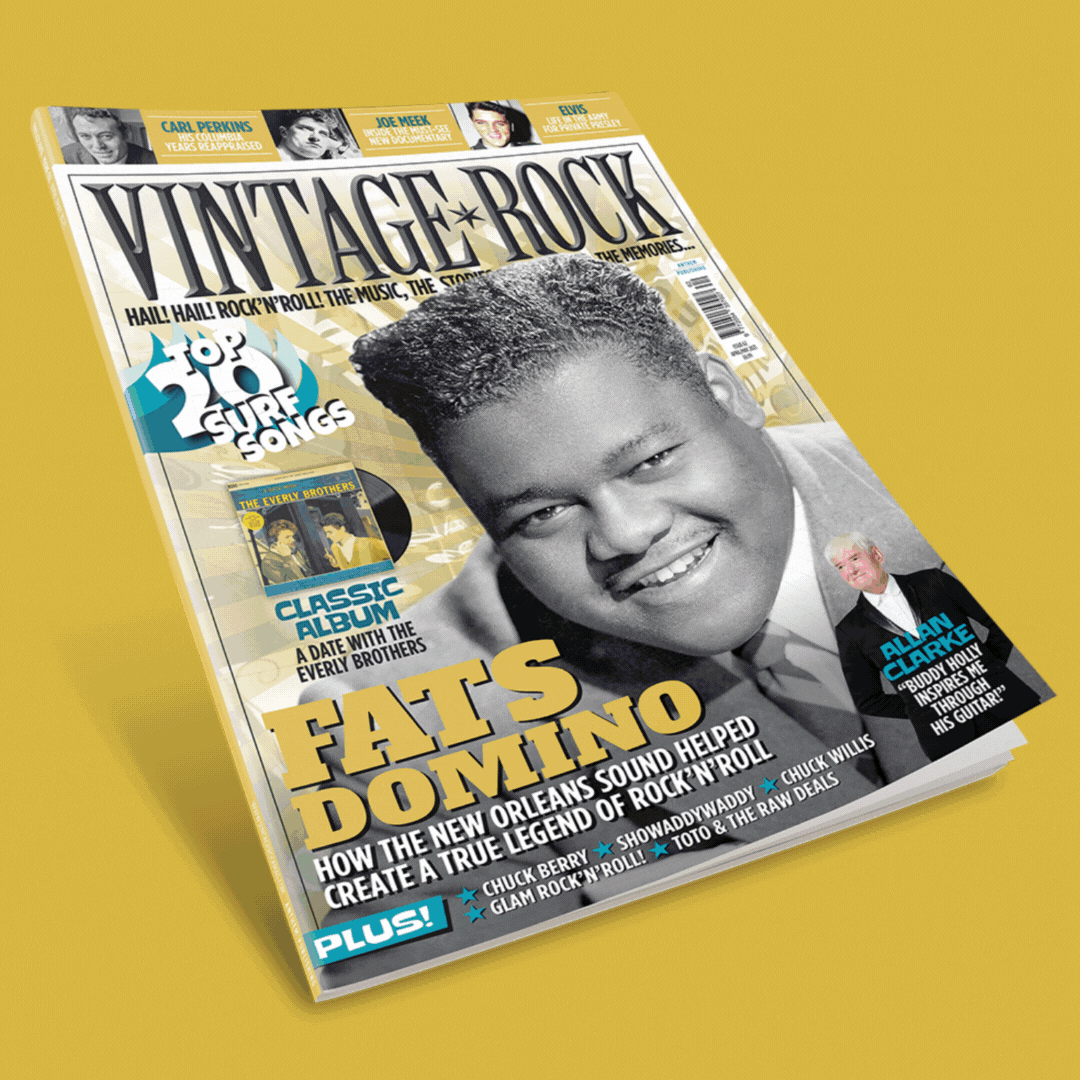 Order Vintage Rock issue 62 online
Get the magazine delivered direct to your door by ordering your copy of Vintage Rock issue 62 directly from us today for just £7.49 (inc. P&P) here.
Download the digital edition
Get the digital edition from Pocketmags. Or find the new issue in the Vintage Rock app.
Not downloaded the free Vintage Rock app yet? Find out more about the app here
Find Vintage Rock issue 62 in stores
Available from WH Smith High Street, selected WHS Travel, Independents and Easons – priced £6.49. Use our handy Store Locator to find your nearest Vintage Rock stockists.
Subscribe to Vintage Rock!
Subscribe to Vintage Rock today and get a FREE copy of our Vintage Rock Presents Elvis At The Movies special! You'll save 36% off the cover price.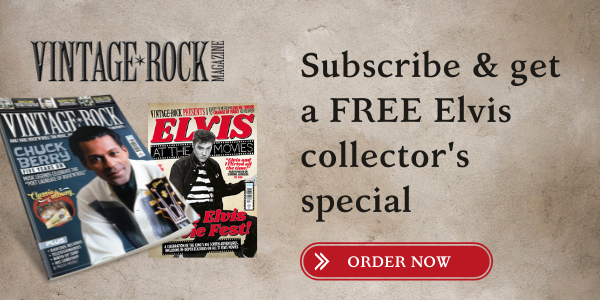 Why subscribe
Save 36% and get a FREE Elvis special
Get 10% off all our back issues and specials
Never miss an issue again
News from the rock'n'roll world in your inbox every two weeks with the Vintage Rock e-newsletter
Try something new with 10% off all Anthem magazines
Free postage for safe delivery direct to your door