Soundtrack of the Life – Brett Waters of The Bullets
By Vintage Rock | December 7, 2022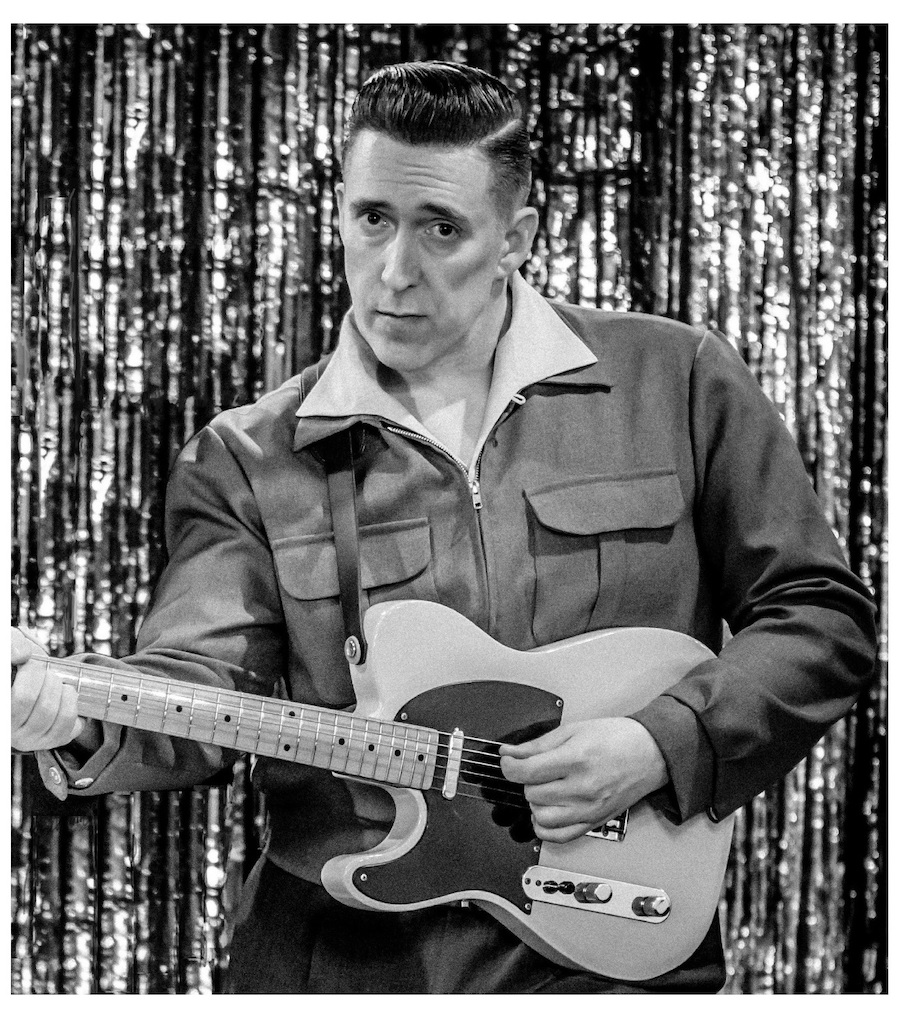 The Bullets have been pumping out prime-cut rockabilly for over 30 years now. Here, vocalist Brett Waters shares his personal rockin' Top 10…
Peggy Sue
–
Buddy Holly,
1957
Like most 13-year-olds at school, I didn't know what I wanted to do and it was my art teacher Alan Glover who sowed the seeds of my rockabilly passion. He had an old acoustic guitar which he played occasionally in class, and he played a song I'd never heard called Peggy Sue. I was so infatuated that he taught me the chords, and as I was left-handed I had to play them upside down. But before long I was playing along and little did I know that this song I was playing would be the deciding factor as to my musical direction.
Till The End Of The Day
–
The Kinks,
1965
Following my discovery of Peggy Sue, I bought myself a guitar. I couldn't find anyone interested in starting a band, but two mates who were into 60s music said they'd be up for a jam. I wasn't too keen at first, but they gave me a 'Best Of The Kinks' album to give me an idea of the music they liked. I listened over and over and the track that blew me away was Till The End Of The Day. Even though the track wasn't rock'n'roll, the raw energy sent shivers down my spine and my first band was forged.
Dirty Robber
–
The Sonics,
1965
When we formed our band, and as I was the one with a guitar, it was suggested that I should be the singer. I'd never sang before, but I gave it a go with the response being, "That's it! You'll do!" I was given an album by a band called The Sonics, my mates said they were a bit like The Kinks but from the US, wilder and more dangerous-sounding. I listened and I especially loved this track, Dirty Robber. Even now when I'm writing, I often think of the energy that tracks like this deliver.
Four O'Clock Baby –
Darrell Rhodes,
1958
In my teens, I was very fortunate in finding a few rockabilly clubs in Camden Town, London, where I lived. I was totally unaware of what rockabilly really was back then, but I soon found myself being drawn more and more towards it with every track that the DJs played. One of the songs that I remember was Four O'Clock Baby. When I first heard this mono, screeching, and treble-heavy track, it proved to be the most amazing sound I'd ever heard – to this day, my vinyl copy is still a favourite and one of the most prized possessions in my record collection.
Cat Squirrel
–
Doctor Ross,
1961
With a new found love of rockabilly music and a new gang of friends, I discovered an underground scene that was really rockin'! The original Dingwalls in Camden Town was where you went on a Saturday afternoon and a Sunday night, and I did every single week. My now-good friend, DJ Mouse, still runs the club and one track that he played made the crowd go wild. It was Dr Ross' Cat Squirrel and it has a thumping beat with harmonica, guitar and drums.
A blues boppin' sound that still makes me just want to dance all night!
Barefoot Baby
–
Janis Martin,
1956
Dingwall's in Camden Town was the place to be seen, other than on Thursdays when there was a special rockabilly night around the corner at the Camden Working Men's Club. The first evening I visited the club there was this amazing record being played titled Barefoot Baby by Janis Martin. Janis was being marketed as the female Elvis and she was young, she was beautiful and she was wild. She'd had a few hits in America, but for me, when Barefoot Baby kicked in I suddenly realised that this was all I wanted in life – I had to become a professional singer.
The Slide
–
The Rhythm Rockets,
1957
When I decided to put a band together with some scene buddies in the 80s, this was the first song we rehearsed and to this day it's still one of my all-time favourites. The Slide has such a killer beat and it resonates right through to my bones. Once this music is in you then I think it never really goes away. Most of my song choices are 1950s tracks, but this one is very special. It reminds me of being free, feeling like I could do anything I wanted. Camden was an incredible place to be back then, and still is.
Rock-A-Cha
–
Jack Rabbit Slim,
2008
One of the top rockabilly bands on the worldwide scene for over a decade has been Jack Rabbit Slim and I'm a massive fan, especially of their recording Rock-A-Cha. What a track! I'm very fortunate to call frontman Bob Butfoy and Western Star Records owner Alan Wilson my good friends – without them both there would be no Bullets. Bob and the band were number one on the Western Star record label and they encouraged me to contact Alan with a view to recording. In 2012 I called him and within a matter of weeks we were signed. 
Roadside Diner
–
Lynette Morgan & The Blackwater Valley Boys,
2015
After 30-odd years, I still have a real passion for rockabilly music including connected genres like blues, western swing, hillbilly and early country music… to me, what Lynette and the band do is pure class and they have combined many of these great musical influences. It is all skilfully arranged to produce a true vintage sound that excites me every time I hear and see them play. Their musicianship is a pleasure to watch, and Lynette's vocal style is spot on. I love the vintage sound they've perfected and Roadside Diner is a classic.
Plantation Boogie
–
Pee Wee King,
1955
Tracks like this are not to everyone's taste on the rockabilly scene, but this song is a guaranteed floor-filler when it's played in any club. It has a great feel to it and to me it's simply a beautiful piece of work from the era. It's not overly wild as many early rockabilly tracks were, but the musicianship and quality of performance shines through. Pee Wee King was older than most. He was 41 when this was released in 1955 but, like today on the rockabilly scene, age means nothing. When it's good, it's good, and I love this.