Win! 3 x bear family records 10″ record bundle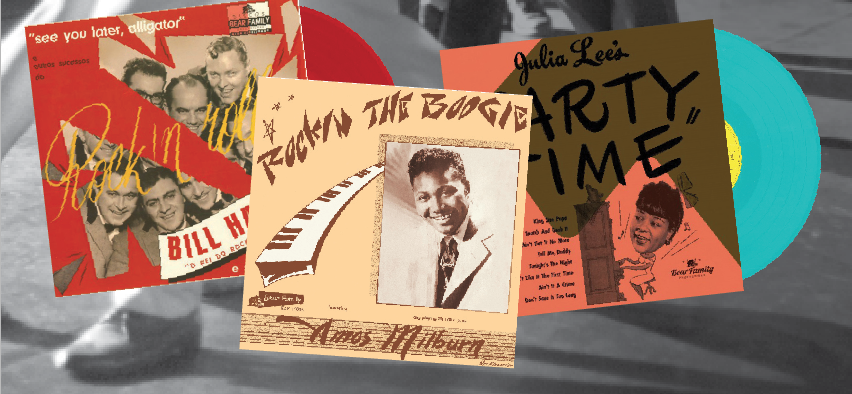 Bear Family Records are renowned as purveyors of the finest reissues in the business for very good reason indeed, and this issue we have an extra-special treat from this venerable house for three lucky competition winners. That's right, the ever-friendly folk over at BF headquarters have offered up a sumptuous bounty of strictly mail-order only, limited edition 10″vinyl prizes for us to give away.
Three winners will receive three of these stunning remastered 'Collector's Series' creations: first up, BF's reissue of Bill Haley And His Comets' ultra-rare Brazilian Decca LP See You Later, Alligator on delectable red vinyl; second, a reissue of Julia Lee's equally hard-to-come-by New Zealand Capitol LP Party Time on vibrant turquoise vinyl; and finally, Amos Milburn's seldom-found Aladdin long-player Rockin The Boogie, resplendent on orange vinyl. All three records feature two bonus tracks. A massive treat!
See www.bear-family.com for more info

Survey not working? Click here…