Introducing our new magazine – COUNTRY MUSIC!
By Vintage Rock | September 27, 2016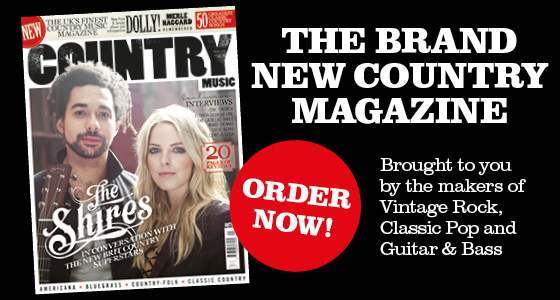 The first issue of Country Music is jam-packed with exclusive interviews, great photographs and news and reviews of all your country, americana, bluegrass and country rock favourites.
We feature exclusive interviews with country legend Dolly Parton, Brit country superstars The Shires and Ward Thomas, as well as Eric Church, Lewis & Leigh and Lucie Silvas.
We also count down our favourite 50 classic country songs, visit the Bluebirdcafe in Nashville and discuss the contributions of bluegrass legend Del McCoury and king of country Merle Haggard, as well as examining the phenomenal 1975 album Red Headed Stranger by Willie Nelson.
Our fiendish prize crossword will confound and delight even the most ardent country music fan, and when completed you can be in with a chance of winning two tickets to the star-studded UK Americana awards in London in February.
Country Music magazine is at the crossroads where great music meets good writing, and will delight and inform fans of all great music!
Copies go on sale on 28th September but you can order yours now!