Vintage Rock Presents The Beatles: The Early Years
By Rosie Pankhurst | November 10, 2022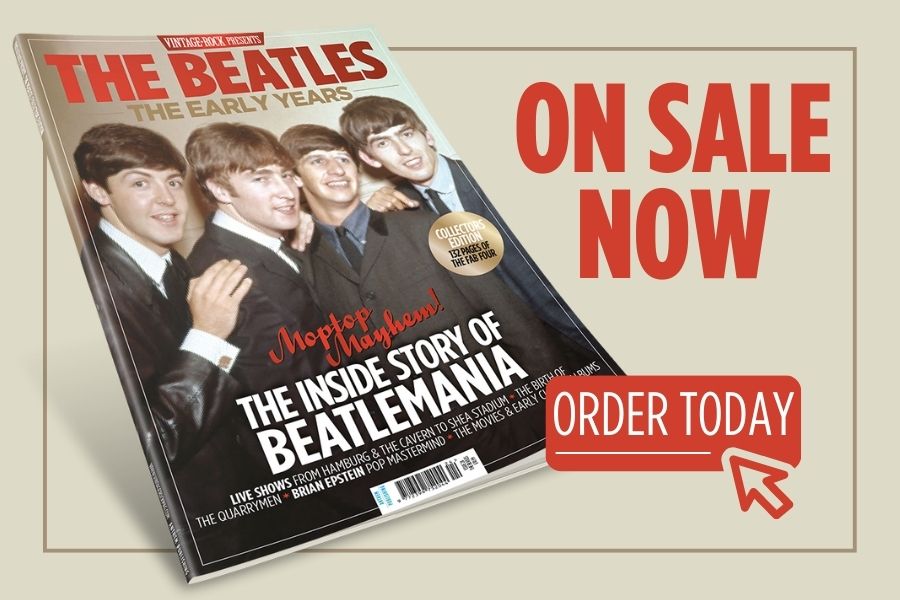 Vintage Rock Presents The Beatles: The Early Years – now on sale!
Click here to order your copy online, or buy the digital edition here. You can also find your local stockist here!
Revised and updated for the 60th anniversary of The Beatles' debut, this issue of Vintage Rock Presents looks at the most important pop-cultural phenomenon that the 20th century and beyond has ever seen – the wildly ambitious, successful, influential and ground-breaking The Beatles.

In this issue, we trace the band's roots as fledgling skifflers The Quarrymen playing local gigs in Liverpool through to their hothouse development as they became The Beatles at the Cavern and in Hamburg, before moving on to inventing the mega-gig at Shea Stadium. Elsewhere, find fascinating insights into the rise of Beatlemania, a look at The Beatles' studio albums under the microscope, and a behind-the-scenes look at their two big-screen outings.

It all adds up to a must-read magazine for fans of the Fab Four – the greatest that ever was and the greatest that will ever be…