JD Simo announces two new singles and shares ELVIS news
By Vintage Rock | March 10, 2022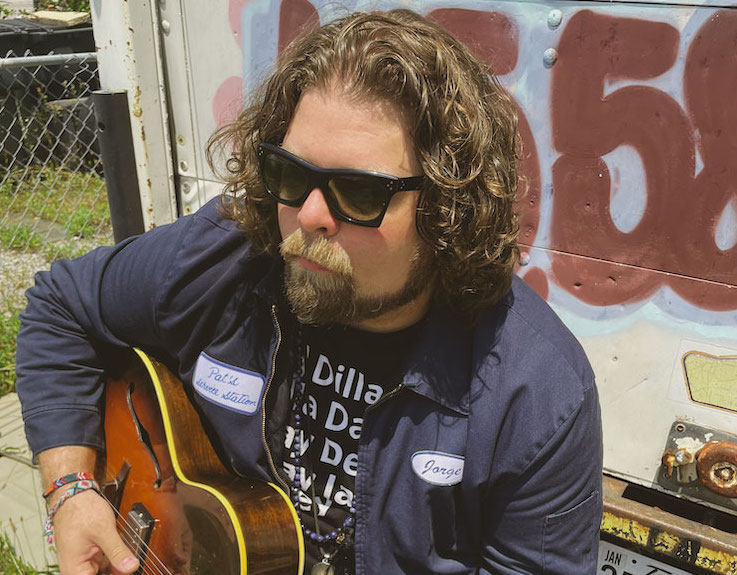 Nashville-based guitarist/vocalist JD Simo is starting off 2022 with not only two new singles but also being chosen to be the only guitarist on the soundtrack for the highly anticipated Baz Luhrmann-directed Elvis Presley biopic, ELVIS, slated for release 24 June, 2022. 
Simo has not stopped playing, creating and touring over the last two years. He says: "There's so much material that we recorded during lockdown that it's only right that some of it comes out."
The first single out on 25 March is a cover of the late R. L. Burnside's classic Old Black Mattie. JD continues: "Old Black Mattie is a standard of R.L. Burnside and all of the Hill Country Guys. It's a favourite of mine and the bands so we put it down on a stop at Sweetwater Studios last August." 
The second single, Barbara's Lair, will come out on 29 April. JD explains: "'Barbara's Lair is probably my favourite instrumental Adam Abrashoff (drummer) and I came up with during lockdown. We must have written and recorded 50 plus funk/R&B instrumentals during that time but settled on this track to represent."
The announcement of the new singles and the release of the trailer for the ELVIS film, which at the time of writing has been viewed over 13 million times, caps off a 2021 where Simo's music is experiencing a huge uptick in streaming numbers. Dave Cobb, music supervisor for the film and renowned music producer (Rival Sons, Brandi Carlile, John Prine, Jason Isbell), personally selected him to provide his guitar mastery to the film. Handpicked by Cobb, JD worked closely with him and director Baz Luhrmann.
A lifelong fan of Elvis, JD Simo was thrilled to play a part in the making of the movie. 
He says: "When Dave Cobb called me to participate, I couldn't believe it! I literally learned to play guitar listening to Elvis records so playing on this soundtrack is a full circle moment for me. I am so proud to be a part of it." 
Simo was especially excited about re-recording the Elvis classic, Heartbreak Hotel: "Heartbreak Hotel was the first song I learned and when we re-recorded it for the film, it was one of those times where you just get all the feels. Baz, Dave and his unbelievable crew really wanted this to be as authentic and exact as possible and I was happy to just be in the room to do that."
He continues: "Whether recreating Scotty Moore, Hank Garland, Tommy Tedesco, Reggie Young or James Burton's original parts for the Elvis content or recreating Sister Rosetta Tharpe's signature guitar sounds for the awesome Yola to sing and portray, it is a dream project.  Who can say that they got to step into the shoes of so many guitar heroes and invoke their essence?  I'm incredibly grateful to Dave for having me on the team! All I could think about during the whole process was Long Live the King!"
JD released his LP Mind Control in November 2021. The album received critical praise from American Songwriter, American Blues Scene, among other outlets withPaste Magazine lauding "Simo has a history of working with a diverse range of sounds. On Mind Control, his reach is as thrilling and inviting as one expects."
JD plans to continue touring in 2022, and will be releasing more new music in 2022. For for info, visit Simo's website here.