Wild Records: Where The Wild Things Are
By Vintage Rock | August 4, 2021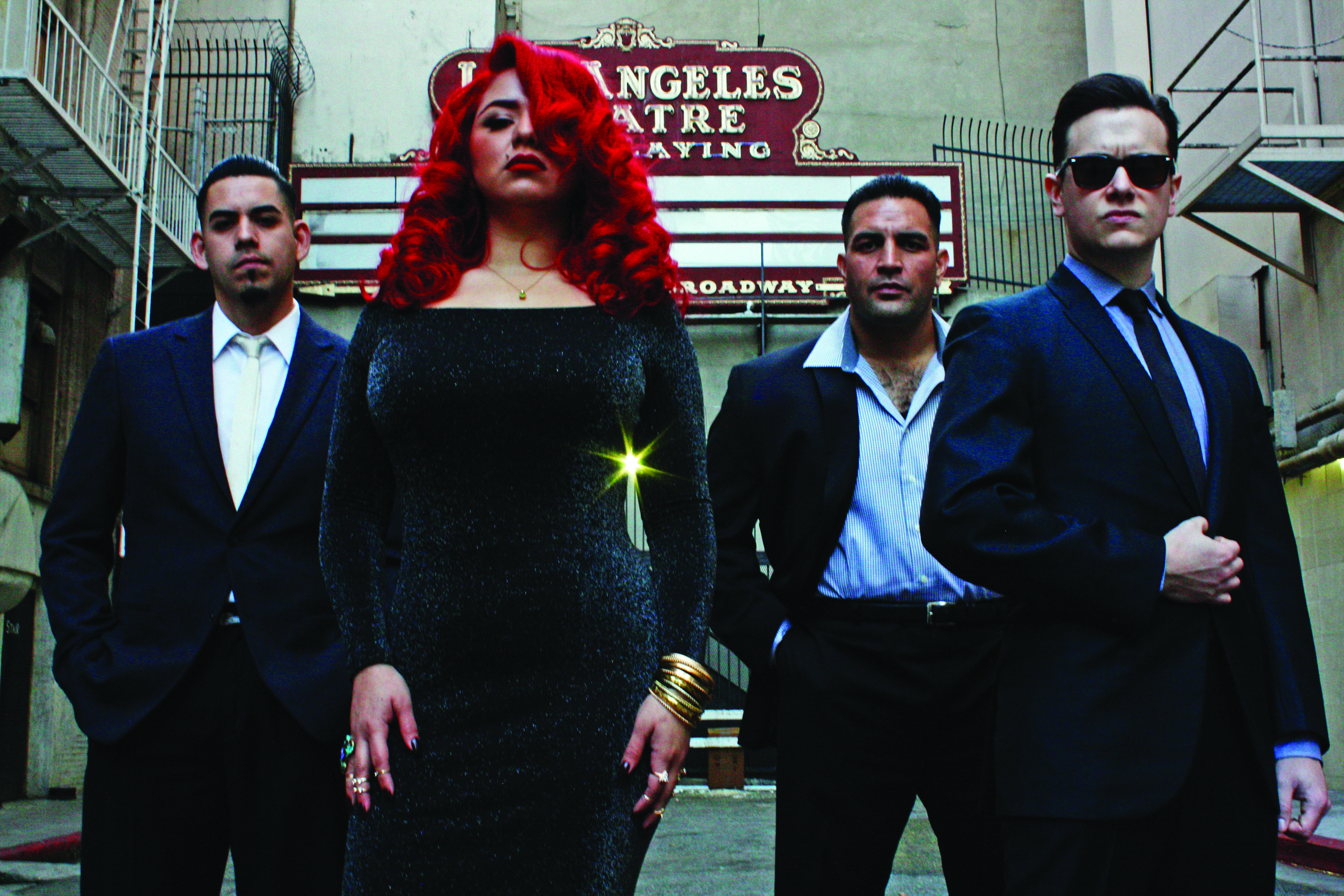 Undiluted contemporary rock'n'roll out of West Coast USA from a resolutely independent label – it's the stuff dreams are made of. Since we first heard the marvellous noises emanating from Wild Records we've been totally addicted. In 2021, the label celebrates 20 years of providing some of the scene's finest, freshest platters… By Rik Flynn
Seek out the infamous Wild Records stable and you'll find an alluring trail of ruinous rock'n'roll left behind by a tribe of heavily inked 21st century hepcats, all with enviable hair and all in the business of roof removal by way of sound. 
Celebrating their 20th anniversary this year, it seems whichever direction label founder Reb Kennedy and his crew cast the die it stirs up voodoo of some ilk or other. Live reviewers regularly adopt the most devilish superlatives to convey the commotions that unfurl before their eyes: savage, lethal, primitive, demented, sadistic… Indeed, Wild were behind two of the most talked about pre-pandemic highs: 2019's epic Wildest Weekender in Belgium and Viva Las Vegas 22's superb Women Of Wild show. 
"At Wild Records you've got some really cool young kids," says promoter Jerry Chatabox. "They're all tattooed, all good-looking kids and they're producing a hybrid of rockabilly and almost punk rock." VLV's Tom Ingram is a fan, too: "It would be impossible to single out one show or artist, as there are so many to choose from."
What's more, all of this incredible music emanates not from some palatial air-conditioned studio, but from a humble garage behind Kennedy's house in the quiet Altadena community in Los Angeles, a modest set-up with live room, reel-to-reel tape recorder, some nice vintage mics and a few tasty Vox amps. It's here that the magic is captured: raw, live and 100% real.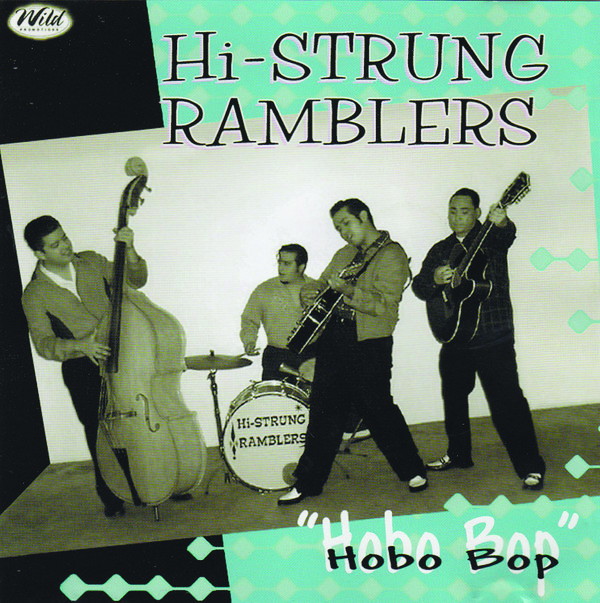 What's abundantly clear from those gutsy live shows and the multitude of releases over the years is that Wild operates as a unit. At the centre of the maelstrom, you'll find not just one or two bigger names basking in the glory, but all of them – in unison – enjoying the ride together. The word 'family' is used a lot when anyone talks about Wild.
"One of the key factors to being part of Wild is personality," Kennedy explains. "I have a personal relationship with every musician on our label. It's important to me to have this relationship and trust with all my musicians." 
Beyond being overseer of all things Wild, from scouting talent and recording, mixing and mastering the records to booking all the shows, Reb's bond with his artists extends far beyond the studio. He's bailed them out of jail, covered their rent and lent out his car. "Having a good close relationship creates a bond of trust," he says, "which makes our music what it is." As the Rockabilly Hall Of Fame declares, they're "a unified atom bomb", often frequenting each other's shows,  collaborating and partying together.
Brought up in Dublin, Kennedy's life story explains a lot about the Wild ethos. He immersed himself in the early rumblings of punk as respite from the gangs and fighting that sullied his neighbourhood.
"It was a tough, aggressive city," he remembers. "Luckily, I found like-minded friends and discovered the sound of the new punk bands. To me, punk was always about being an individual. I went on to form my own band, did some TV and radio work, drank lots and saw some amazing punk bands very early in their careers – The Clash, Buzzcocks, Siouxsie And The Banshees, Ramones, Undertones…"
Leaving Ireland in 1978 for "the lure of London's big music scene" and a job at Rough Trade, Kennedy quickly established himself as a rock'n'roll DJ and could regularly be found at 100 Club all-nighters, at Camden's Dingwalls, The Hope & Anchor and the Marquee.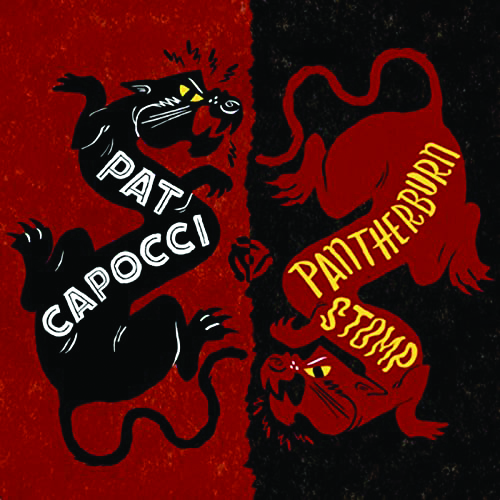 He also found time to work with children with special needs, as a childcare lecturer and day nursery manager, plus earn a masters in early childhood education.
After 17 years in London, Kennedy packed his bags for the US. What drew him across the Atlantic? "Boredom with the UK rockin' scene, which was DJ-led, and always having a love of live bands, this became very stale. Also, the bands that did exist in the European scene were what I refer to as 'jukebox rock'n'roll' – all cover versions, no originals." 
Relocating to San Francisco, he promoted nights with the old guard at the infamous DeMarco's 23 Club. "I was doing monthly shows with original rockabilly artists such as Hayden Thompson, Narvel Felts, Frankie Ford, Joe Clay, Johnny Powers…" But in San Francisco Kennedy found a gaping hole where the other end of the age spectrum should have been. And so, to Wild's genesis…
A trip to LA meant Kennedy was in amongst it for an incendiary display from Chicano greasers Li'l Luis Y Los Wild Teens, a supercharged set that blended material from Latino legend 'Lalo' Guerrero with Spanish-language versions of Bill Haley and Cliff Richard songs. "The band were a shambles," he laughs. "They couldn't play, it was crazy chaotic, but they were fantastic." 
Kennedy had stumbled upon a tiny yet electrifying subculture, the lion's share of which consisted of adolescent Latino rock'n'roll obsessives from the local neighbourhood. "The thing that really stood out is these little clubs in Los Angeles where those bands were playing were full, and they were full of very young people," Kennedy told The Soul Of California podcast. "That was something I hadn't ever seen… The London scene was never young, so being in LA with such a young, vibrant scene was amazing to me."
It's entirely apt, then, that the label opened its account with teenager Li'l Luis' storming La Rebeldonna, the Spanish-language tale of a greaser's obsession for a gal who refuses to follow the crowd. Soak in that first 45 and it vividly sets the scene for all that's followed.
After Luis' catalytic show, monthly scouting trips to LA quickly showed Reb where he needed to be, with many of Wild's signings originating from Luis' audience. Kennedy saw that Luis Y Los Wild Teens, and later Luis And The Wildfires, gave young Mexican kids "something to look to". He'd soon placed himself in the eye of that storm – and built a studio to bottle that energy.

"It was not a plan," Reb qualifies. "But living in Southern California, most of the bands writing and performing original material happened to be Hispanic."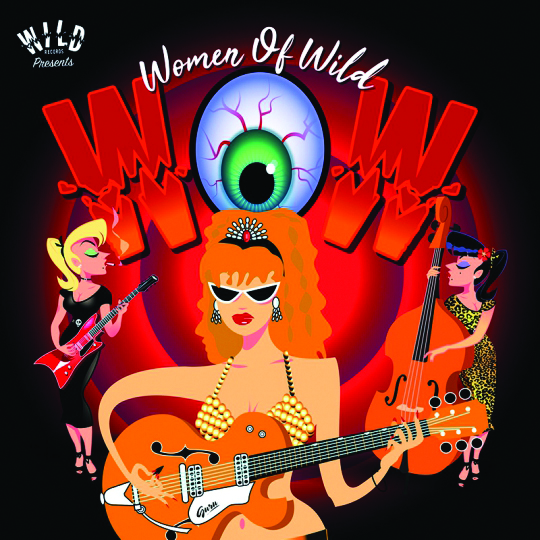 Back then, Luis Arriaga typified the scene, a reckless, passionate rocker. It was no act. His is a life story of ups and downs, from worshipping San Fernando Valley local boy Ritchie Valens to witnessing his best friend being killed in a gang shooting, terrifying audiences from balconies 55 storeys up to soundtracking pornos – to heavy drinking: "I'm living on borrowed time!" he told the LA Record back in 2009. "The devil's been knocking on my door…" Things have changed a lot since then, and in February 2022 an older, wiser – but still exhilarating – Luis returns to front the Dragtones at the Rockin' Race Jamboree.
Kennedy soon unearthed more future stars that would wow the scene repeatedly – Omar Romero, the Hi-Strung Ramblers, Dustin Chance, Gizzelle, The Vargas Brothers, Chuy And The Bobcats, The Rhythm Shakers, the Delta Bombers, The Desperados and on. While there's plenty of rampant rockabilly and rock'n'roll on offer, rest assured there's a lot more going on under the Wild bonnet, from 60s garage rock, R&B and punk to soul, bolero, gospel and beyond.
Take the party-loving sounds of label stalwarts The Rhythm Shakers, led by red-haired powerhouse Marlene Perez. They've been animating dancefloors for years, with tracks from three killer long-players – Flipsville, Voodoo and Panic! – fixtures on many a record deck. They've opened for the likes of Barbara Lynn, Imelda May, Los Lobos and Wanda Jackson, and even had a private jam session with Jeff Beck. Guitarist Andrew Himmler splintered off to form equally thrilling roots rockers the Delta Bombers, whose explosive sophomore LP Wolf is a Wild classic.
Then there's the label's first female signing, Gizzelle, owner of powerhouse soul pipes that consistently leave jaws on the deck. Her 2005 debut 45, Baby Please Don't Go, was a mammoth success – and one of Kennedy's highlights.
A neat window into the Wild world is offered by its YouTube lockdown sessions, in which Reb chats with artists who share stories and perform tracks. Omar relays how he became an integral part of Wild, from his acclaimed band the Stringpoppers to life as chief engineer in the studio. We see Omar and Kennedy – "a married couple" – mixing The Wenzdaze, a super-young band with Reb's son Hayden on bass. Like Aussie gunslinger Pat Capocci – behind one of our favourite Wild 45s, Firefly, a duet with Marlene Perez – Omar is also a barber, and trusted with his boss' hair.
Kennedy fronted him the cash to set up his shop, Vinny's, a second hub for the label that's given a fair few Wild guys a living. Labelmate and studio assistant, Bebo Garcia (Bebo & The Good Time Boys/The Two Timers), recalls his own apprenticeship in the barbershop, how Kennedy gave him his break playing upright for Dustin Chance, and as a studio intern.
In 2012, he cut his 45, Sloppy Drunk, the first step on another trip. As with Omar, Luis and Marlene, Bebo has played on numerous sessions for other Wild artists. It's a family tree in which their destinies are all entwined. Kennedy the punk probably never imagined he'd become a key player in LA's underground rock'n'roll scene, but  he found kinship in music as a way to escape tempestuous surroundings, just as many of Wild's acts did.
"The reason that I joined a band is because, as a Mexican in an environment where we grew up with gangs and violence, we see music as a getaway," The Desperados' 'Popeye' Iniguez told KQED. As such, Wild became the subject of an award-winning documentary, Los Wild Ones, that premiered at Austin's SXSW in 2013, and won Best Documentary at the Phoenix Film Festival. In it, director Elise Salomon tracks Wild's unconventional story, which exposes human vulnerability arm in arm with incredible talent, unerring loyalty and a giant passion for music. It's as laugh-out-loud funny as it is tear-jerkingly emotional, as thrilling as it is real.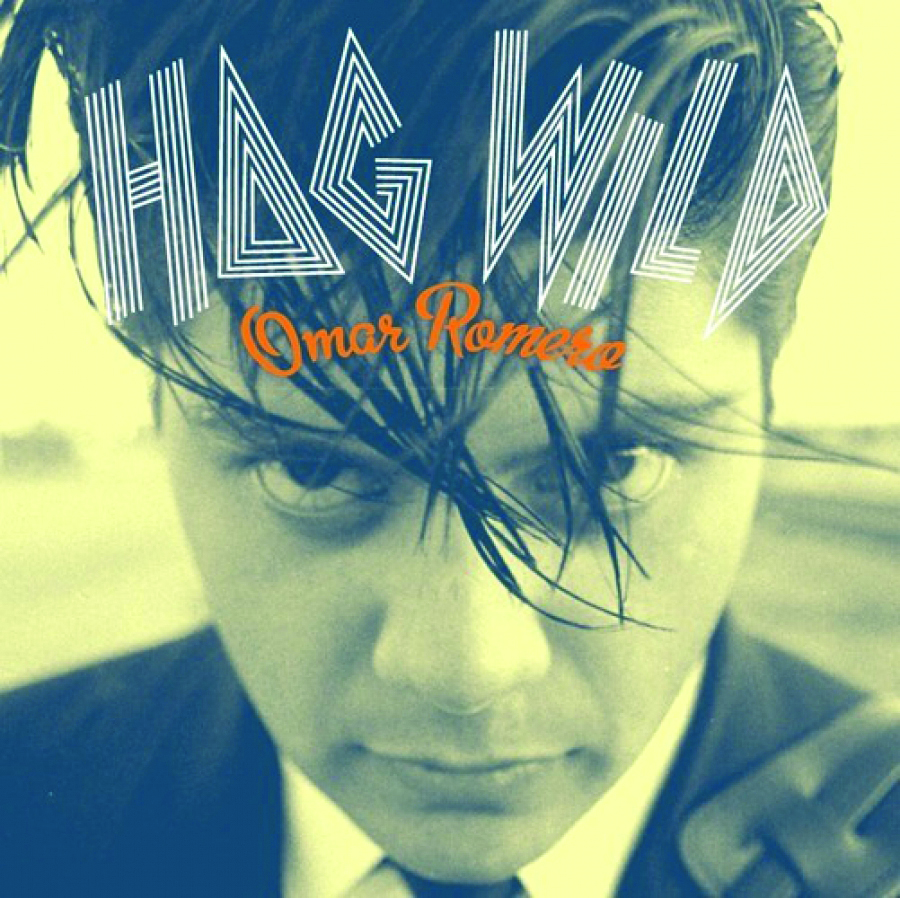 "I think their authenticity, humility and genuine love for one another and what they do is what struck a chord with audiences around the world," says producer Jessica Golden. "You can't help but love them!" Wild became Salomon's obsession. "I went to a show," she told the LA Record. "Nearly the entire label was there to see one of the bands. They were all friends. They stood in the front. Sang the songs. Hugged, laughed and supported each other and Reb was at the centre of it all. That's when I knew there was something extraordinary about him and this group of people. They were a family. It reminded me of what the beginnings of Sun Records must have felt like and I had chills.
I needed to document it."
The parallels to Sun are obvious, but – as Sam Phillips would agree were he still around – music is about now. "We're looking for artists who have the right energy, attitude, creativity, write their own music and understand we're a forward-moving label," says Kennedy. "We're a contemporary label playing rock'n'roll music of today."
Bopflix mastermind Chris Magee has been behind the lens for numerous Wild live sessions, whether it be the Delta Bombers in the desert or Pachuco Jose's rockin' gospel at Wild HQ. "Love the label!" he told us. "It's unique, raw, on the edge, fresh, truly independent and DIY. Their gigs show a connection between bands rather than any rivalry, every band boosts each other up. It's a label that's creating roots music that is intended to sit with today's music rather than just recreate or copy the past. Reb's a man of passion. You can see his lifelong love of music in everything he does."
A whole lot has now gone down since La Rebeldonna lit the fuse. 20 years on, Wild's near 50-strong roster boasts artists from England, Scotland, Finland, Japan, Germany, Holland, Australia, Canada, Brazil, Russia, Portugal and France. 
Right now, Reb and Omar are busy mixing, there are bands in the wings waiting for studio time, plus 2022's Wildest Weekender is in the early stages of planning. As Kennedy makes clear: "The Wild train continues to roll."