Vintage Rock Presents The Rolling Stones – 60th Anniversary Special
By Michael Langroudi | May 12, 2022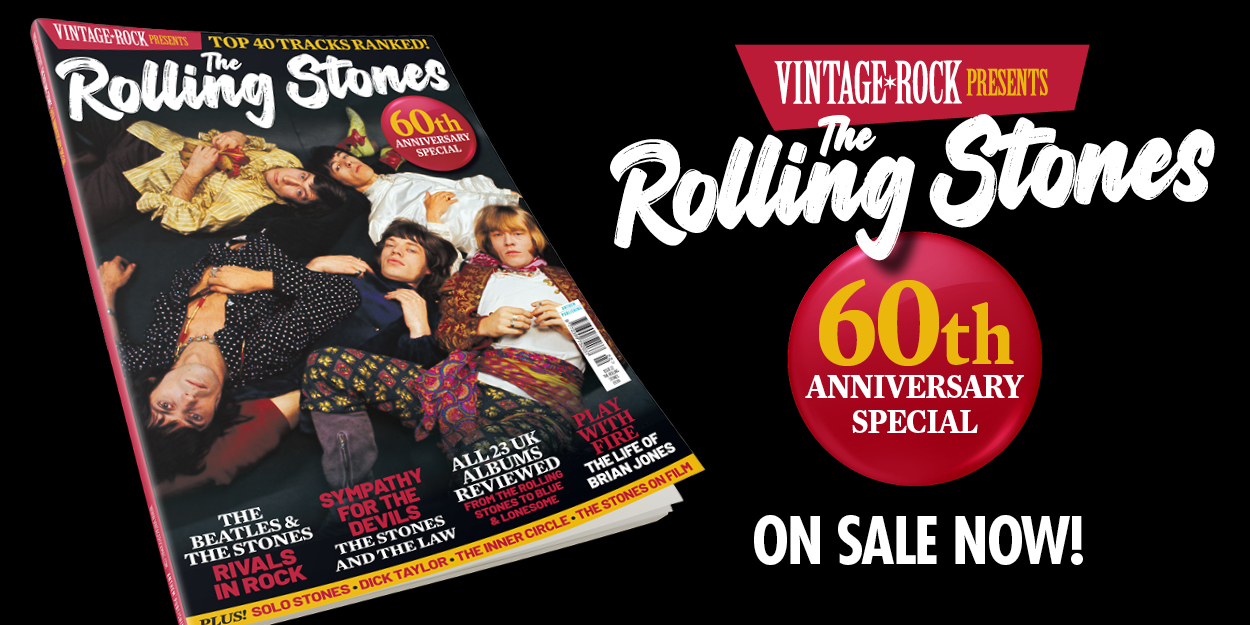 Vintage Rock Presents the Rolling Stones – 60th Anniversary Special is now on sale!
Buy your copy online here.
Get the digital edition here.
Find your closest stockist here.
It's 60 years since Mick Jagger, Keith Richards, Brian Jones, Bill Wyman and Charlie Watts formed what would become one of the biggest bands of all time. This Vintage Rock special celebrates those six decades by examining every single album the group produced, from 1964's The Rolling Stones through to 2016's Blue & Lonesome.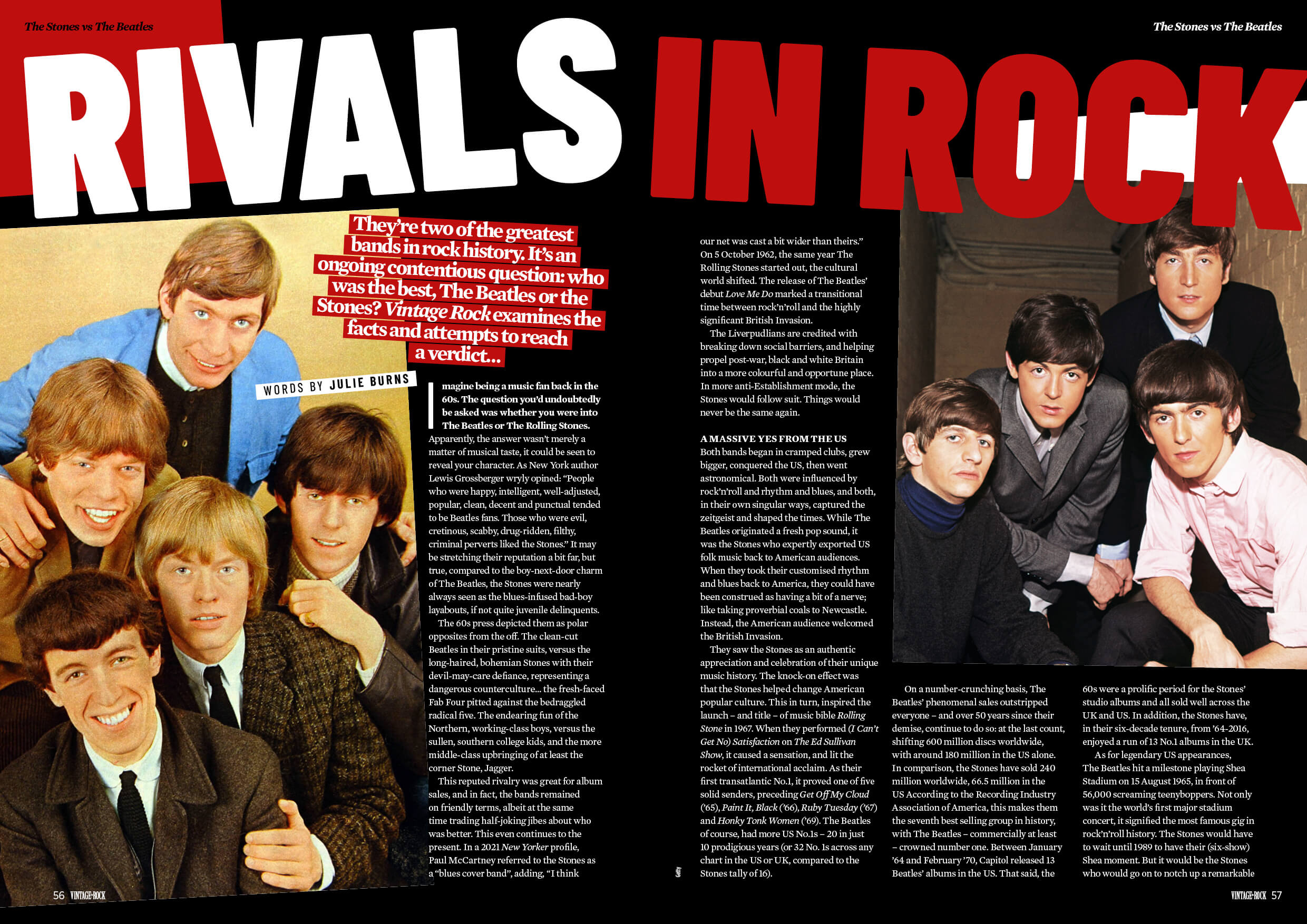 We also remember the Stones' best TV and film performances, look at their rivalry with The Beatles and shine a light on the late Brian Jones. There are features on original member Dick Taylor, Mick Jagger's turn in cult crime drama Performance, the Stones' brushes with the law, the art of Ronnie Wood, the Jagger/Richards songwriting partnership and we check out the various members' solo ventures. As well as that, we count down the Top 40 Stones songs – what will be our No.1?