The New Issue of Vintage Rock is out NOW!
By Vintage Rock | October 20, 2016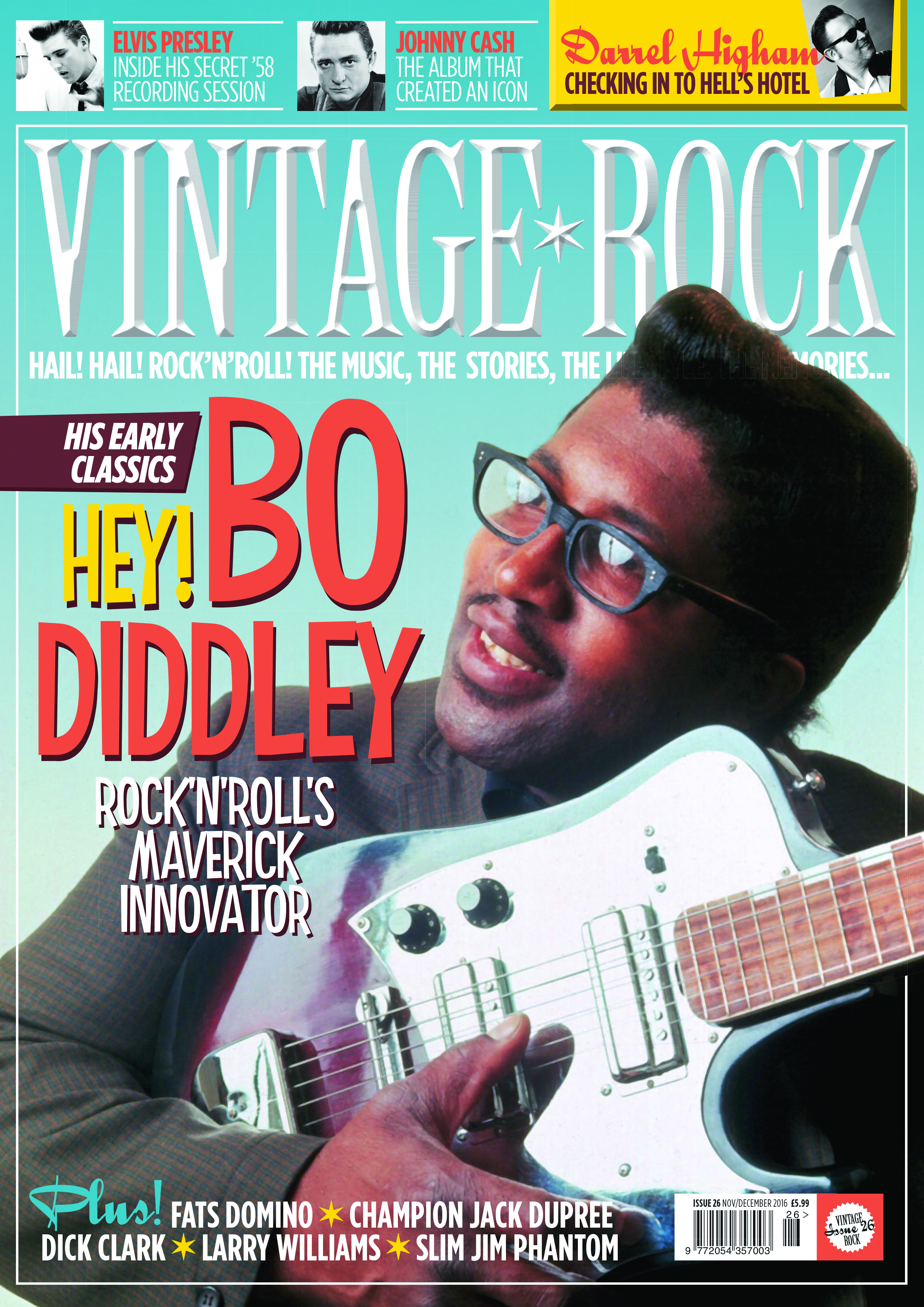 The new issue of Vintage Rock magazine is on sale now!
First up, we celebrate the maverick genius of Bo Diddley in our in-depth cover story. We look at Bo's eight-year hot streak when he created some of the most compelling and innovative music around. It's all there in VR writer Randy Fox's superb feature from the lightbulb moment that gave birth to a whole new musical style through to his studio innovations and, of course, THAT iconic guitar.
Elsewhere, Gary Parker reveals what went on at a secret Elvis recording session in June 1958 when The King was under pressure to deliver new tracks to keep his rabid fanbase appeased while serving in the Army. Could he dash out the five required new songs in just a single night? See our latest issue to find out!
We also delve into Slim Jim Phantom's revealing autobiography to uncover how he coped with life on the road with Jerry Lee Lewis; Darrel Higham speaks to us ahead of his return to the fray with his first solo album in eight years, and we present Nick Waterhouse – a classy Californian we think could be huge in the next 12 months.
And if that wasn't enough excitement, how about original R&B bad boy Larry Williams? His tale of sex, drugs and rock'n'roll isn't for the faint-hearted.
There's all the usual news, reviews, vinyl and much more!
Buy your copy here > http://bit.ly/2e1hLfC
Steve Harnell
Editor