The Mid Century Christmas Market
By admin | October 16, 2013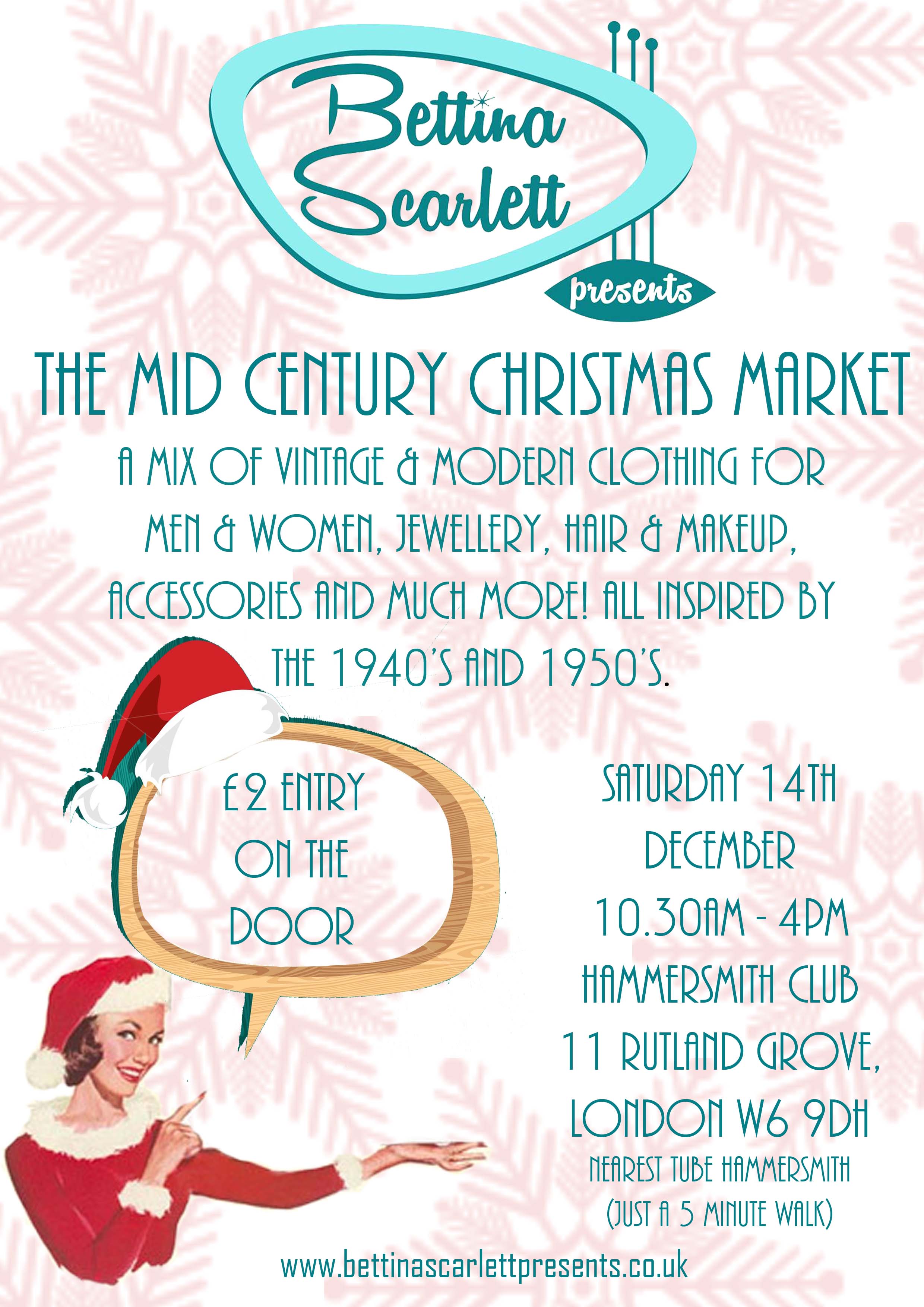 Rock'n'roll fans should head down to the Hammersmith Club on Saturday 14th December for this excellent Christmas Market set up by Bettina Scarlett…
After the runaway success of the superb Vintage Fashion Revue at the Rockabilly Rave weekender, Bettina Scarlett has decided to stage her Mid Century Christmas Market in London just in time for Christmas.
It's a 1950s-inspired affair that will showcase some of the country's finest companies serving up vintage, reproduction and modern clothing for both men and women, jewellery, accessories and a whole lot more besides!
There will also be the chance to spruce yourselves up at the Vanity Box Vintage Hair Parlour, take tea served in antique china at tea party specialists Calamitea Jane's Vintage Tea Room and create a lasting memory at the photo booth on site!
A great day out for Christmas presents or just to give your wardrobe a little bit of love. London's top Rockin' Djs will be spinning tunes all day too!
It's only £2 on the door and is only 5 minutes walk from Hammersmith tube too!
www.bettinascarlettpresents.com for more!
Other Enquiries: bettinascarlettpresents@outlook.com
Saturday 14th December
10.30am-4pm
Hammersmith Club
11 Rutland Grove
London
W6 9DH