Steve Aynsley talks Gene Vincent
By Vintage Rock | March 1, 2022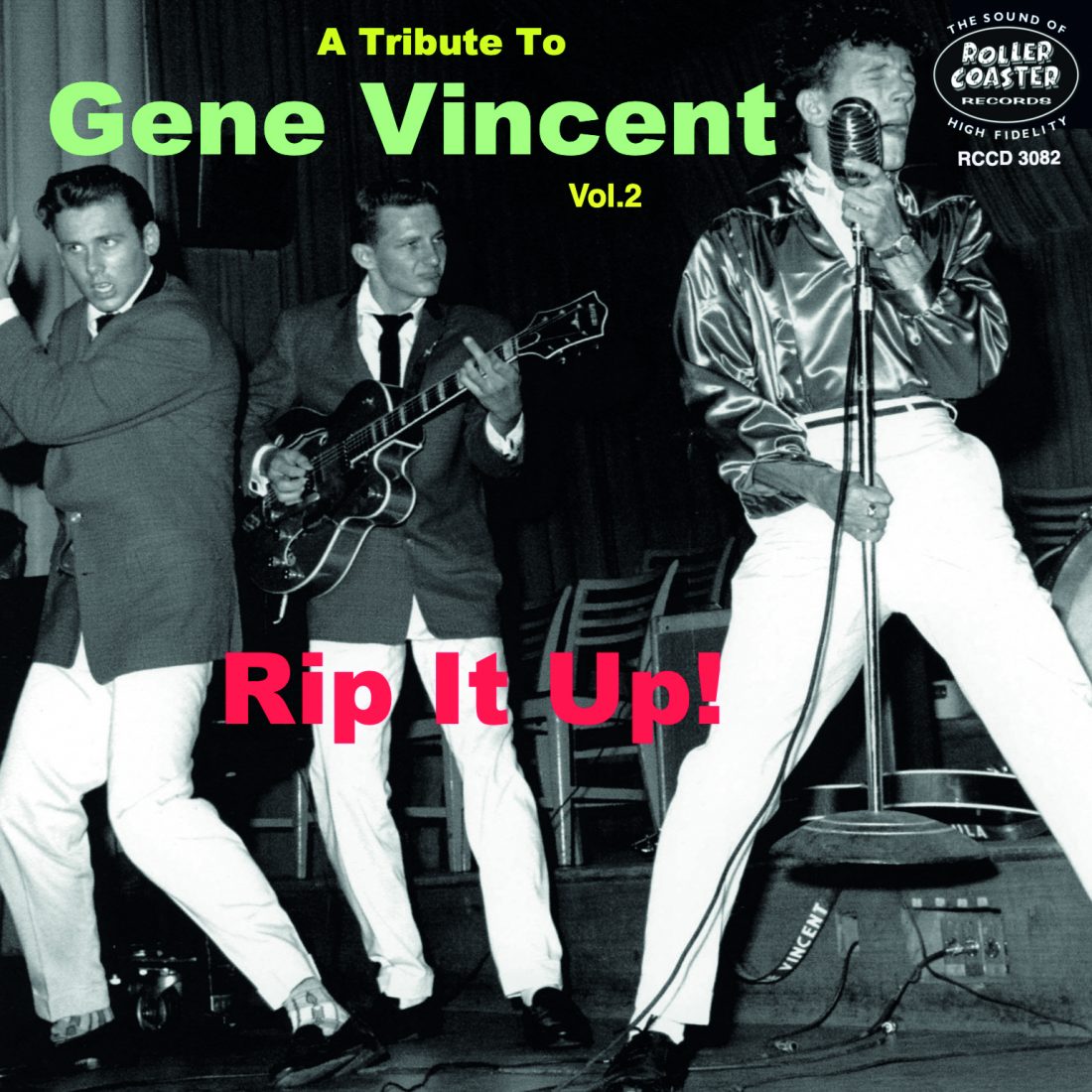 Gene Vincent, seminal first-generation rocker, would have been 87 this year. We chat to one of his most loyal fans… By Jack Watkins
In the iconography of the great rock'n'rollers, Gene Vincent is up there with the very best. Added to this, however, has been an almost uniquely loyal, bordering on the fanatical, British following, built up via his frequent appearances in this country in the early and mid-60s, and then towards the end of the decade, even as his health was failing. Among these fans, none has been more dedicated to championing his name and work than Steve Aynsley. A Vincent fan since boyhood, Steve revived his fan club in the late 70s, and performed on reformed Blue Caps European tours. He's done Vincent tribute shows and released collections of his hero's rare recordings, the latest being Rip It Up!
Your memories of seeing Gene perform go back to the historic British tour with Eddie Cochran in 1960. There have been split opinions on who did the best shows. How did you see it? 
Their stage acts were completely different, similar only in the genre of music. I saw them during their week-long residency at the Newcastle Empire, performing two shows a night. I was 14 at the time, and with just my paper round money as collateral, could only afford the first performance on the Saturday night. The show began with The Tony Sheridan Trio, who really knocked me out, followed by an amazing performance by Joe Brown And The Bruvvers. Eddie closed the first half, coming over as a master of his craft, and so confident. His good looks had all the girls screaming, but for me he was rock'n'roll personified. He looked so cool in the way he dressed and held his guitar.
Georgie Fame began the second half performing Jerry Lee Lewis' High School Confidential, which was great, but then came Billy Fury, oozing sex appeal. He was so inspirational I worried that Gene wouldn't be able to follow such a performance. Oh ye of little faith! Gene was the most amazing performer I had ever seen or ever would. He was wild, tender, demonic, delivering his famous numbers like Say Mama, Rocky Road Blues, Wild Cat and Be-Bop-A-Lula completely unrestrained. Not an act that anyone could really follow successfully. However, we really shouldn't distinguish between Eddie and Gene. After seeing them both in The Girl Can't Help It, they'd become my favourite rock'n'roll artists and remain so.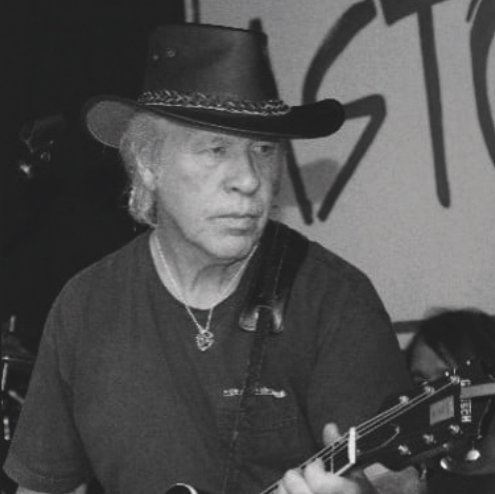 Gene was a regular visitor to these shores through the early to mid-60s, did you check him out every time?
I saw him every time he came to Newcastle. When he returned for his tours between 1969 and 1971, he didn't come to Newcastle so I missed out. When he died in 1971, I regretted not making the effort to go and see him, though I spoke to him on the telephone when he was staying with his friend Adrian Owlett at the start of his 1969 tour.
Did you restart the Gene Vincent fan club as a means of championing his music, which has sometimes been overlooked next to that of his contemporaries?
I rekindled the fan club almost by accident. In 1979, myself, Harry Dodds – who had run Gene's first fan club from 1964 to 1971 – and Ged Ford, a fan from Manchester, decided to make the effort to get the media interested in Gene again, and also to seek out his rare studio and live performances. We set up a fictitious appreciation society and got nowhere at all, but then Not Fade Away magazine mistakenly advertised that a fan club was starting and gave out my address. The response was amazing. I put together a few sample fan club magazines and took them to the Caister Rock'n'Roll Weekender to sell on Stew Campbell's record stall. Stew also asked DJ Roy Williamson to play a Vincent record and advertise the fact that we had magazines for sale. I had only printed 30, selling for 50p each. It was like a stampede, with rockabilly fans rushing to buy a copy. I took all their names, including the unlucky ones who missed out on a copy.
We became one of the most popular fan clubs going during the rockabilly revival of the late 70s and early 80s, with a stream of honorary members, from Terry Dene, Wee Willie Harris and Chas McDevitt to Paul McCartney and Robert Plant. Neil Kinnock, the leader of the Labour Party, was also a member. Gene's records began to sell again, and major labels and independents wanted help compiling vinyl albums, boxsets and CDs. Radio, TV and periodicals were always coming to me for interviews. 
It was a great time. I ran the fan club through to the mid-90s but pressures of work and a location move prevented me from being able to spend as much time as I did to produce a fan club magazine. I didn't stop promoting Gene, though, continuing to assist record companies releasing his material and I'm still doing that today.
You were involved in getting The Blue Caps together to tour Europe in the early 80s. How did you get that started?
I'd managed to assemble contact details of the former Blue Caps Johnny Meeks, Jack Neal, Dickie Harrell, Tommy Facenda, Bobby Jones and Paul Peek, and passed the information on to promoter Paul Barrett, who had, of course, managed Shakin' Stevens, and at the time was managing Crazy Cavan And The Rhythm Rockers. I'd previously worked with Paul in getting Charlie Gracie over here, so he was an obvious choice to put together a tour.
This was a time when the rockabilly revival was at its height, so they were enthusiastically received to say the least…
The interest in the band was phenomenal and after the initial tour of 1982, the fan club doubled in size overnight. They toured over here from 1982 to 1999, but then continued to tour occasionally in the US with Graham Fenton fronting them. In fact, Graham stood in for Gene on most of their tours here and abroad. Others that appeared with them from time to time included me, Dave Phillips and Sandy Ford. On their last performance here Albert Lee stood in for Paul Peek who was too poorly to travel.
Are you still in touch with Dickie Harrell, who was the original drummer in The Blue Caps?
Yes, mainly via Facebook. Rarely a day goes by without Dickie featuring on Facebook. I find it very reassuring that he keeps in touch. We've lost most of The Blue Caps, only Dickie, Tommy Facenda and Bobby Jones remain. Bobby gave me a dozen of his country songs that he wrote. I'm in the process of recording a few of them. It's an honour that he would trust me with his songs.
The 2016 A Piece At A Time: A Tribute To Gene Vincent double CD was a fine collection, with rare Vincent recordings, versions of his songs by Graham Fenton, Darrel Higham and Vince Eager among others, and some superb efforts of your own like Gégène and My Little Mama, on which you first think it was Gene singing. Do you enjoy performing and recording?
I love performing and do so with my band The Junkyard Angels often. I also like recording in the studio. I have a special relationship with Rich Collins of the Snug Studio in Nottingham. He's responsible for the enhancement of many of Gene's rare recordings and if I do sound anything like Gene, it's because of him. I am currently working on my album of rock'n'roll and rockabilly material for Fury Records, who released my single Hard Time Gettin' Home, written by me and originally released by Narvel Felts in Hollywood. Darrel Higham collaborated with me on that track, as he did on our recording of Pretty Pearly, which is on the A Piece At A Time CD.
Tell us about Rip It Up!
It follows the same pattern as the last album, with tracks by Gene, his fellow rock'n'rollers, and items recorded by his followers in tribute. Roger Nunn is again responsible for the artwork. It is themed with live and studio tracks by Gene with Eddie Cochran, The Blue Caps, Sounds Incorporated and The Wildcats as well as The Outlaws, The Shouts, The Puppets, The Houseshakers, Commander Cody and Kid Chaos. 
There are alternative takes of the Vincent Capitol recordings Anna Annabelle, Maybelline and Rip It Up, plus interviews with Johnny Carroll, Tommy Facenda and Paul Peek. There are tribute recordings by Graham Fenton, as well as Dave Phillips with Darrel Higham, alongside French artists Moustique and Jake Calypso And The Hot Chickens. Also some live performances by Cliff Gallup with The Four C's.
The pièce de résistance, however, is a version of Lavender Blue which Gene originally recorded with The Shouts back
 in 1964. It could have been a hit single if recorded with a more commercial backing alternative, so we have taken the original and, by the wizardry of engineer Rich Collins, replaced its backing track with a commercial one and you can't see the join. We're releasing the CD to coincide with Gene's 87th birthday at the Ace Café tribute night in February. ς
Rip It Up! is out now and released via Rollercoaster Records