Record Store Day 2022 serves up rock'n'roll treats
By Vintage Rock | March 29, 2022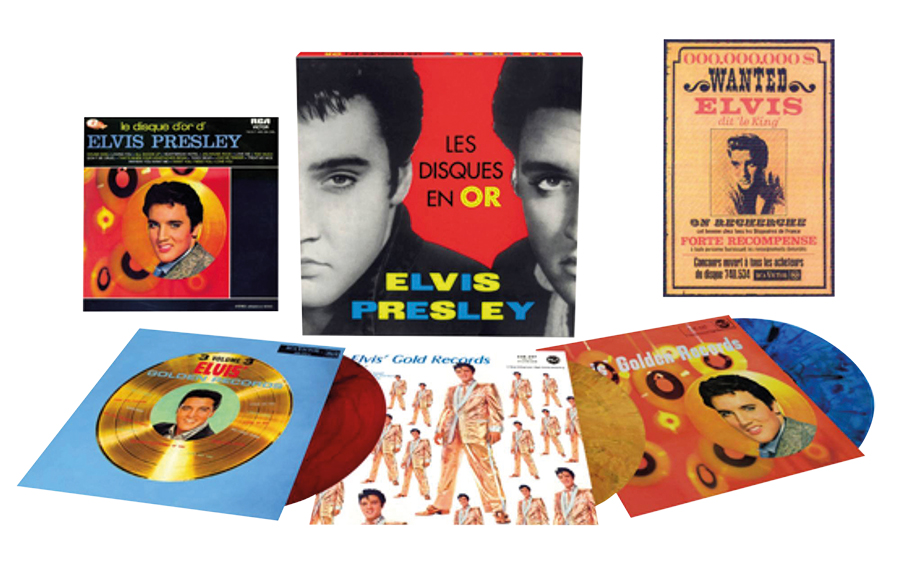 Record Store Day returns on 23 April with a selection of releases that includes some enticing treats for rock'n'roll fans.
Limited to 4,000 copies worldwide, The Sam Phillips Years: Sun Records Volume 9 is released on vinyl via Org Music and curated by Record Store Day store staff members. The 12-track Various Artists compilation includes cuts by Sonny Burgess, Carl Perkins, Roy Orbison, Charlie Feathers and Jerry Lee Lewis.
Meanwhile, Del Shannon's Rock On! album gets its first reissue since its original 1991 release with a new 180g red vinyl pressing from Demon Records. Produced and co-written by Jeff Lynne and Tom Petty, the LP also features fellow Heartbreakers Mike Campbell and Benmont Tench.
Two new Elvis releases also feature on the RSD 2022 list. LMLR are releasing Blondes, Brunes & Rousses on vinyl. The original soundtrack to It Happened At The World's Fair, this features alternative takes that make their way onto vinyl for the first time.
The deluxe edition red and yellow splatter effect marble vinyl also boasts a 16-page booklet and is limited to 1,500 copies. Also hitting stores for RSD 2022 is Les Disques En Or D'Elvis, a boxset that includes the three volumes of Elvis' Golden Records collection, with alternative takes, a 12-page booklet and memorabilia poster. The collector's editions in golden marble, red, blue and translucent vinyls are limited to 1,500 copies worldwide. 
Curated by Tom Petty's daughter Aria, new Everly Brothers 17-track compilation Hey Doll Baby aims to introduce Phil and Don's music to a new generation, avoiding many of the more obvious greatest hits in favour of lesser-known material. Released by Rhino, the 17-track album will be available on coloured vinyl.
For a full list of releases check out the official RSD website here.