Gibson unveils replica Chuck Berry guitar
By Vintage Rock | November 29, 2021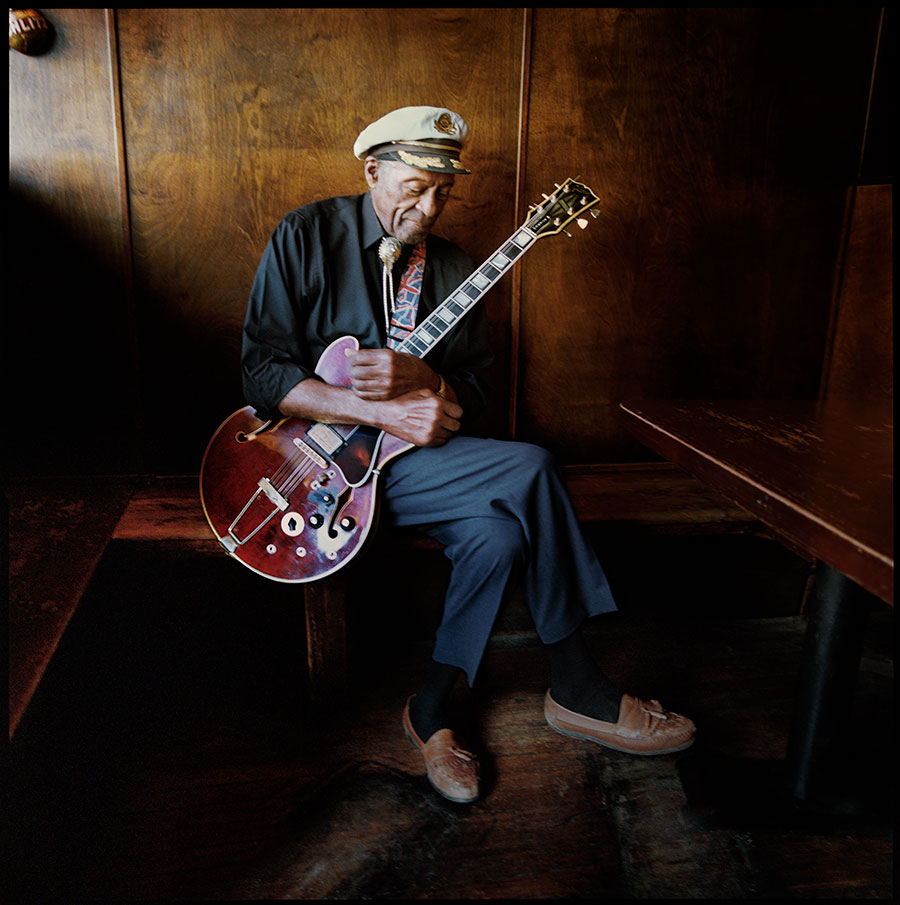 To mark what would have been the 95th birthday of Chuck Berry, Gibson has announced the release of a limited-edition replica of his favourite guitar.
Chuck's instrument of choice in his later years, his 1978 Gibson ES-355 has now been meticulously recreated for fans to experience in the form of the Chuck Berry 1970s ES-355.
"Of all the guitars my dad played, the 1978 ES-355 was by far his go-to. The guitar travelled the world with my dad for over 36 years," says Chuck's son Charles Berry Jr. "His last album, Chuck, and the new live LP Chuck Berry: Live From Blueberry Hill, were recorded with the Gibson Wine Red ES-355. It's a real road warrior and Gibson has done a brilliant job making this run of excellent big-bodies. 
"Like the original, these new ones resonate to the point you can actually feel them singing. It's a true tone monster. Put on the Captain's hat, attach the conduit connector – if you dare – turn it up to 11 and let rip!"
To honour Chuck's legacy, the Gibson Custom Shop has made sure every aspect of the guitar's construction is historically correct, including aged gold hardware, a Maestro Vibrola, Grover tuners, a Varitone switch and a classic split diamond headstock inlay. 
The striking Wine Red finish features Murphy Lab custom ageing, giving it the look and feel of the 1978 original. Only 100 Chuck Berry 1970s ES-355 guitars will be hand-made by the expert luthiers and craftspeople of the Gibson Custom Shop. 
Gibson has also sourced Chuck's favourite Captain's hat that he wore on and off the stage. A replica is included in the custom case, along with his innovative finger holder – an electrical conduit strap – which allowed him to play his ES-355 over and behind his head.
The Chuck Berry 1970s ES-355 is available worldwide at www.gibson.com.