Elvis Presley's Beloved Knabe Baby Grand Piano Available Exclusively On Ebay
By Vintage Rock | August 15, 2017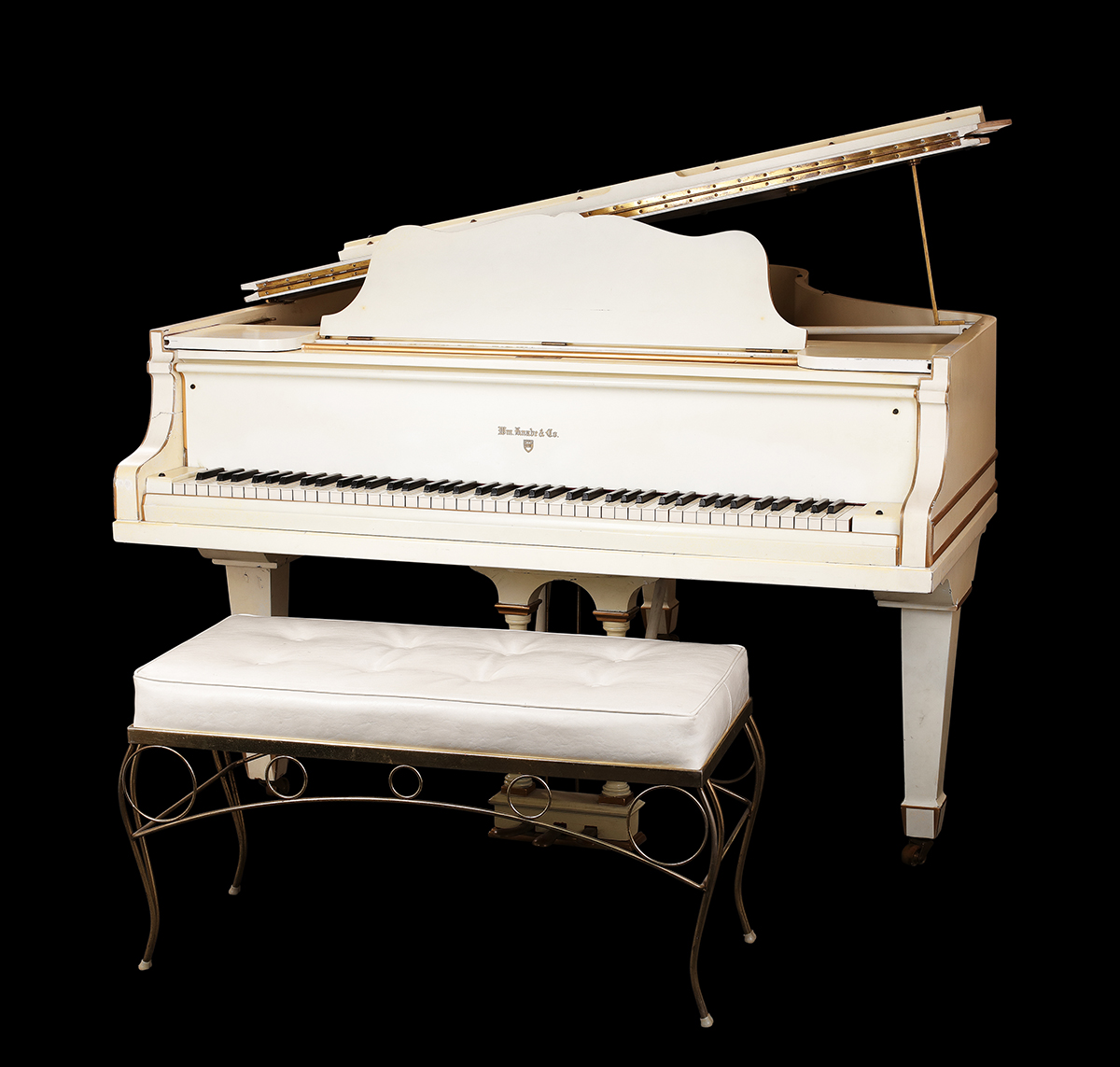 Forty years after the death of the King of Rock & Roll, the famed Baby Grand piano, regularly played and loved by Elvis Presley, will be available for auction – exclusively on eBay.
The iconic Wm Knabe & Co. piano – widely known as the Elvis White Piano – was built in 1912 and installed in the Music Room at Graceland for twelve years (1957-1969). As one of his most prized and valued personal instruments, the piano was played constantly by Elvis and his numerous celebrity friends and acquaintances.
During the lead up to the momentous anniversary, memorabilia from the King of Rock & Roll has been increasingly in demand with a nearly 40,000 Elvis related items sold on eBay.co.uk over the last three months – that's more than nine every half an hour!
To coincide with the anniversary of Elvis' death on 16 August, the famous Knabe Baby Grand Piano will be up for sale for 10 days, with a charity auction beginning on 10 August and concluding on the 20 August. Fans can access the auction at eBay.com/elvispiano.
The auction has been organised in collaboration with eBay for Charity which enables sellers to list items to benefit non-profit organisations. To honour Elvis' legacy, a portion of the proceeds will be donated to the Minnesota-based Starkey Hearing Foundation which conducts hearing missions around the globe and has given the gift of hearing aids to over 100 countries.
It appears that Elvis fans are keen to get a piece of the King with more than 537,000 searches for Elvis related items this year alone, and the most popular items sold including tickets to a tribute show in Las Vegas, photos of Priscila Presley and a DVD of Elvis in concert.