The Essential Brian Setzer
By Vintage Rock | November 3, 2021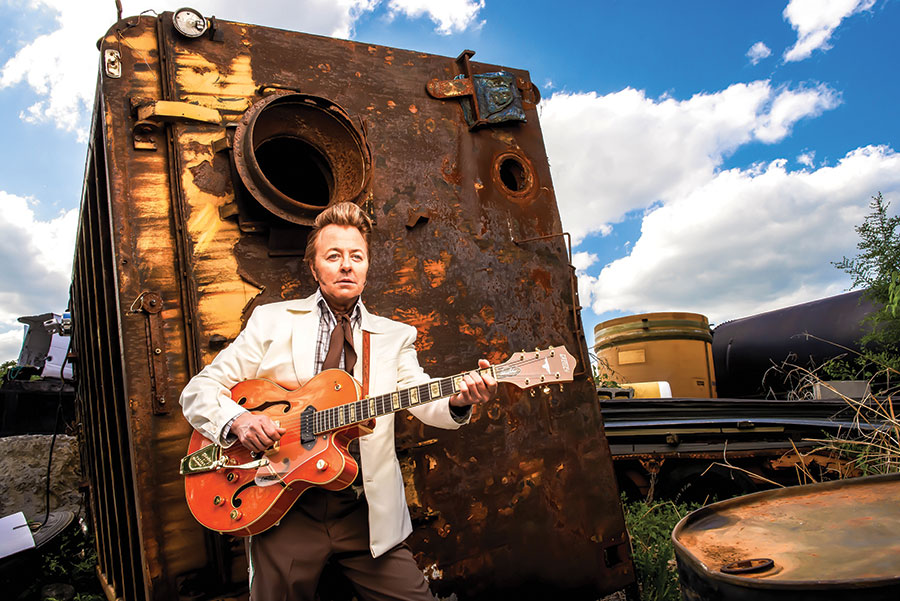 Our guide to the best non-Stray Cats output from the great Brian Setzer…! 
When the Stray Cats split in 1984, Brian Setzer initially turned away from rockabilly. The Knife Feels Like Justice (1986) is very much a product of its time, with gated reverb on the snare drum and no slap-back upright bass in sight. Fortunately, Setzer reconnected with his roots on Live Nude Guitars two years later, and he hasn't strayed from the path since. 
Along the way, Setzer has appeared on albums by Rickie Lee Jones, Jimmy Barnes, Social Distortion's Mike Ness, and played his hero Eddie Cochran in the 1987 movie La Bamba, recording Summertime Blues for the soundtrack. For a recent highlight, listen to In My Arms from Glen Campbell's Ghost On The Canvas to hear Setzer swap licks with Chris Isaak and Dick Dale. With the arrival of Gotta Have The Rumble, here's a rundown of some of Brian Setzer's finest work outside of the Stray Cats. 
The Brian Setzer Orchestra – The Brian Setzer Orchestra, Hollywood Records (1994)
After two solo records in the late 80s, Setzer caught the zeitgeist when he formed his big band. Alongside Big Bad Voodoo Daddy, the Cherry Poppin' Daddies and the Squirrel Nut Zippers, Setzer and his Orchestra led the swing revival popularised in 1996 movie Swingers. The Orchestra's debut album boasts originals such as Lady Luck and Ball And Chain, alongside a mix of R&B, rockabilly and jazz standards arranged for the big band format. They swing sweetly on There's A Rainbow 'Round My Shoulder, and put a smoky late mood on the Stray Cats' Drink That Bottle Down. 
The Brian Setzer Orchestra – The Dirty Boogie,
Interscope Records (1998)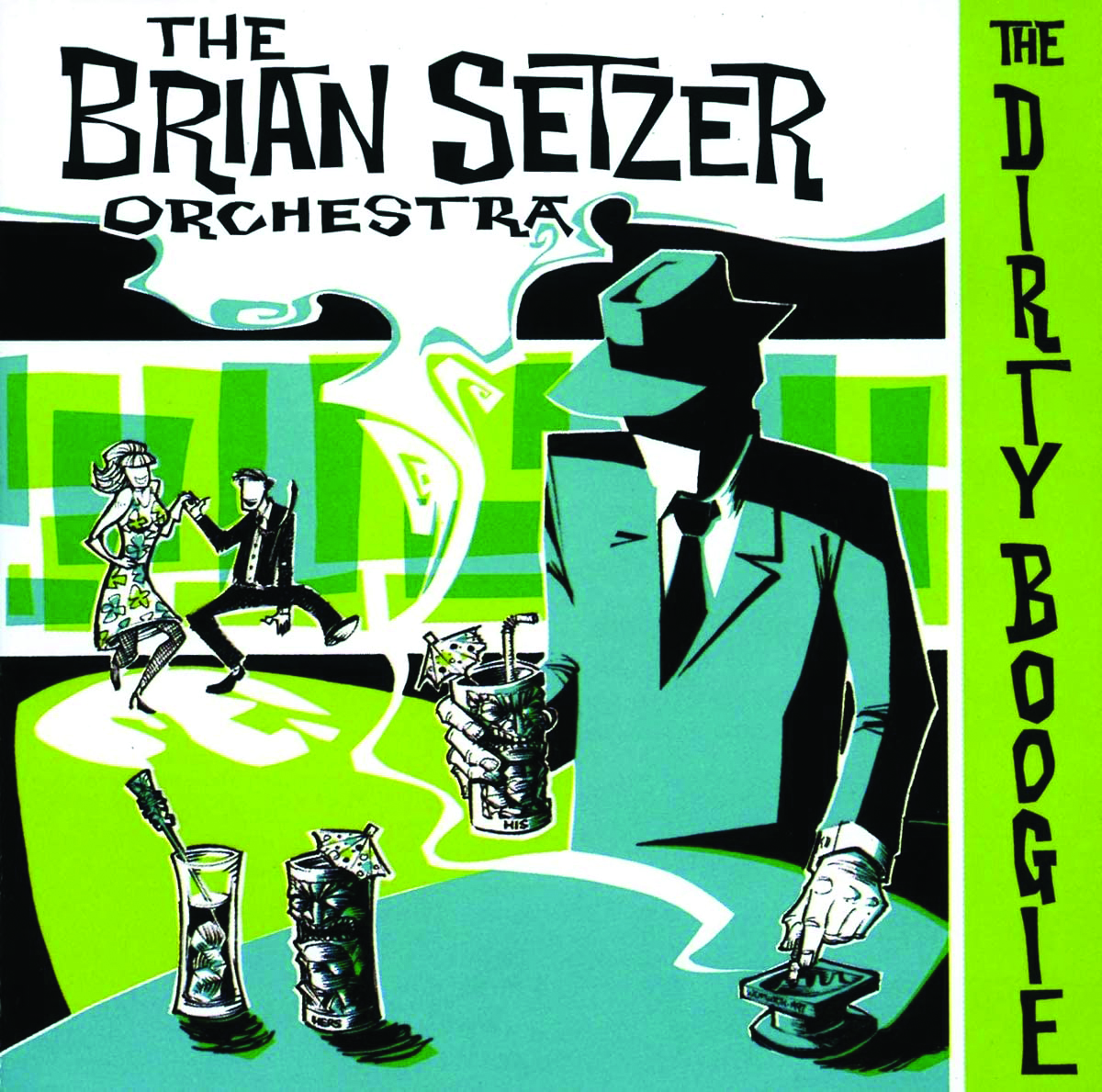 Setzer hits the bullseye on the third album with his Orchestra. The band sound fired up and Setzer's guitar playing is inspired – check out the stonking version of Rock This Town. Setzer is joined by No Doubt star Gwen Stefani on You're The Boss, the Leiber and Stoller tune originally performed by Elvis and Ann-Margaret in Viva Las Vegas. The Orchestra's most successful release, the album reached No.9 on the Billboard chart and Setzer's version of Santo and Johnny's 1959 instrumental Sleep Walk snagged the Grammy for Best Pop Instrumental Recording.
Brian Setzer – Ignition!: '68 Comeback Special,
Surfdog Records (2001)
Returning to a trio format, Setzer brought in bassist Mark Winchester and drummer Bernie Dresel from the Orchestra. Winchester had quite the pedigree, having played on Ronnie Dawson's 1989 album Rockinitis. The swing is ditched for a punchy, guitar-heavy sound, with the trio spitting fire on Hot Rod Girl, charging through (The Legend Of) Johnny Kool, Part 2, and Setzer hollering on Get 'Em On The Ropes. "I think I nailed it pretty well on that Ignition! record," says Setzer about the title track. "That really summed up quite a good feeling."
The Brian Setzer Orchestra – Boogie Woogie Christmas,
Surfdog Records (2002)
After the 90s swing revival wound down, Setzer found a new audience with his first Christmas album. With Frank Comstock's arrangements, Setzer and the band swing through yuletide chestnuts including Jingle Bells, Elvis' Santa Claus Is Back In Town and Blue Christmas, and, foreshadowing Wolfgang's Big Night Out, Tchaikovsky's The Nutcracker Suite. The King's old flame Ann-Margret duets with Setzer on Baby, It's Cold Outside. Setzer kept the holiday hits coming with Dig That Crazy Christmas in 2005, 2010's Christmas Comes Alive!, and Rockin' Rudolph in 2015. 
Brian Setzer – Nitro Burnin' Funny Daddy,
Surfdog Records (2003)
Setzer shows his range on Nitro Burnin' Funny Daddy. There are the up-tempo rockers like Sixty Years and Don't Trust A Woman (In A Black Cadillac), which must surely be a reference to Joyce Green's 1959 revenge classic Black Cadillac. Setzer switches gears for the lovestruck That Someone Just Ain't You, with its sweet vocal harmonies, and heads out West for a cover of Terry Gilkyson's Wild Wind, tapping into the sound and spirit of Tennessee Ernie Ford. Rat Pack Boogie showcases Chet Atkins-style fingerpicking, before Setzer goes full doo-wop for To Be Loved.
Brian Setzer – Rockabilly Riot! Volume One – A Tribute To Sun Records, Cargo Records (2005)
Setzer pays homage to the legendary label with this 23-song set. There are some surprises, with Elvis represented by Just Because, the B-side to Blue Moon, and Setzer gives more attention to Carl Perkins, tackling Put Your Cat Clothes On, Blue Suede Shoes and Boppin' The Blues. The rhythm section of Winchester and Dresel are joined by Kevin McKendree on the piano, allowing the band to take on Charlie Rich's Lonely Weekends and Jerry Lee Lewis' Real Wild Child. The arrangements are largely faithful, with Setzer in irresistible form. 
The Brian Setzer Orchestra – Wolfgang's Big Night Out,
Surfdog Records (2007)
"It's so clever, I loved it!" says Setzer about his album of swing arrangements of classical music,  including compositions by Beethoven, Mozart, Rossini, Grieg and Johann Strauss. "Frank Comstock wrote a lot of those charts. Frank wrote the soundtrack for Fred Astaire's Top Hat. I thought it was so clever to come up with a classical swing record. I don't know that it got ignored, it got nominated for a Grammy, but I took some negativity not from the press but from the fans. They didn't want it. I was surprised because it's so good. I still really like that record."
The Brian Setzer Orchestra – Songs From Lovely Avenue,
Surfdog Records (2009)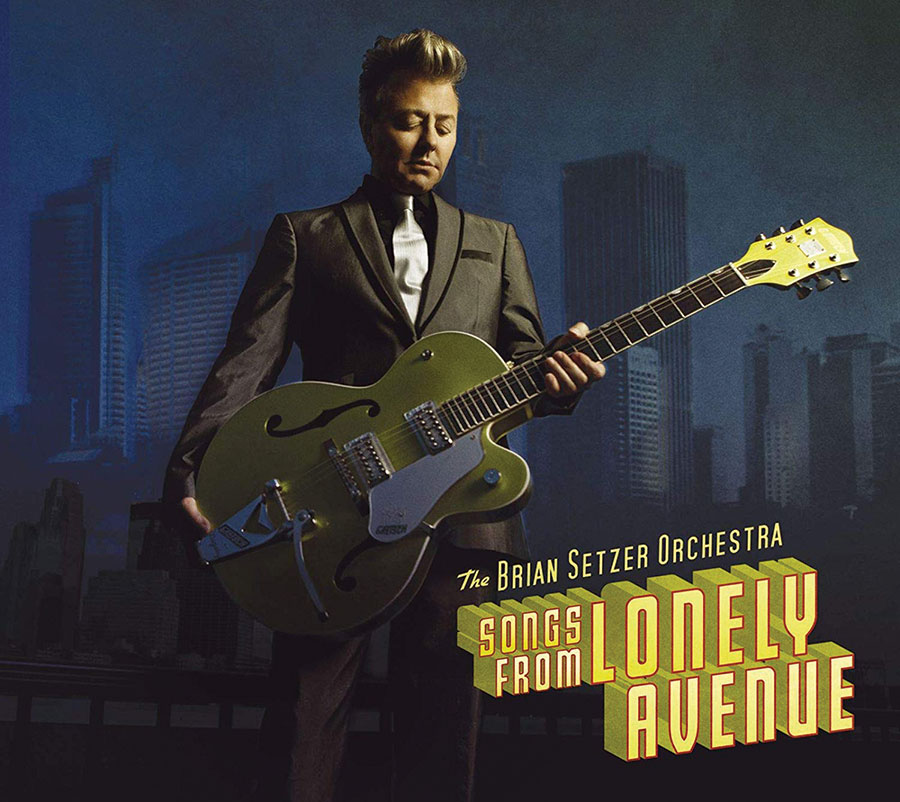 "You know what record got ignored that I thought was a great record? Lonely Avenue," says Setzer. "I'm really happy with that album." It's easy to see why. It plays like the soundtrack to a film noir or vintage crime series, recalling Ray Anthony's masterful theme for Dragnet. Setzer wrote all the songs, making this the first album from the Orchestra without any covers. It's all tales of murder and betrayal, from the menace of Dead Man Incorporated to the seductive Kiss Me Deadly. The album reached No.123 on the Billboard chart but is overdue a reappraisal. 
Brian Setzer – Setzer Goes Instru-Mental!,
Surfdog Records (2011)
Not that Setzer's reputation as the premier roots and rockabilly six-string stylist has ever been in question, but his first instrumental album provides a reminder of his fretboard fluency. "I played all the instruments myself except the bass," he says. "I did Blue Moon Of Kentucky, I did Cherokee, Go-Go Godzilla…" He brings out the sass of Be-Bop-A-Lula by slowing it down, whiles his fingers fly through Hillbilly Jazz Meltdown, and he goes bluegrass with some banjo on Earl's Breakdown. "Everybody's happy," says Setzer, "everybody smiles when you play the banjo."
Brian Setzer – Rockabilly Riot! All Original,
Surfdog Records (2014)
Where Rockabilly Riot! Volume One saw Setzer explore the Sun Records catalogue, the follow-up puts his songwriting back in the spotlight. The line-up is almost the same, with Noah Levy replacing Bernie Dresel behind the drums. What's Her Name? shows the influence of Eddie Cochran, and he's got his foot on the gas for Rockabilly Blues and Let's Shake. The album gave Setzer his best chart position since 2000's Vavoom!, reaching No.91 on the Billboard 200. "When you do a tour, you've got to have some new stuff to play, if only for yourself," he says, "just to make yourself happy."