On The Radar: The Hawkmen
By Vintage Rock | February 9, 2021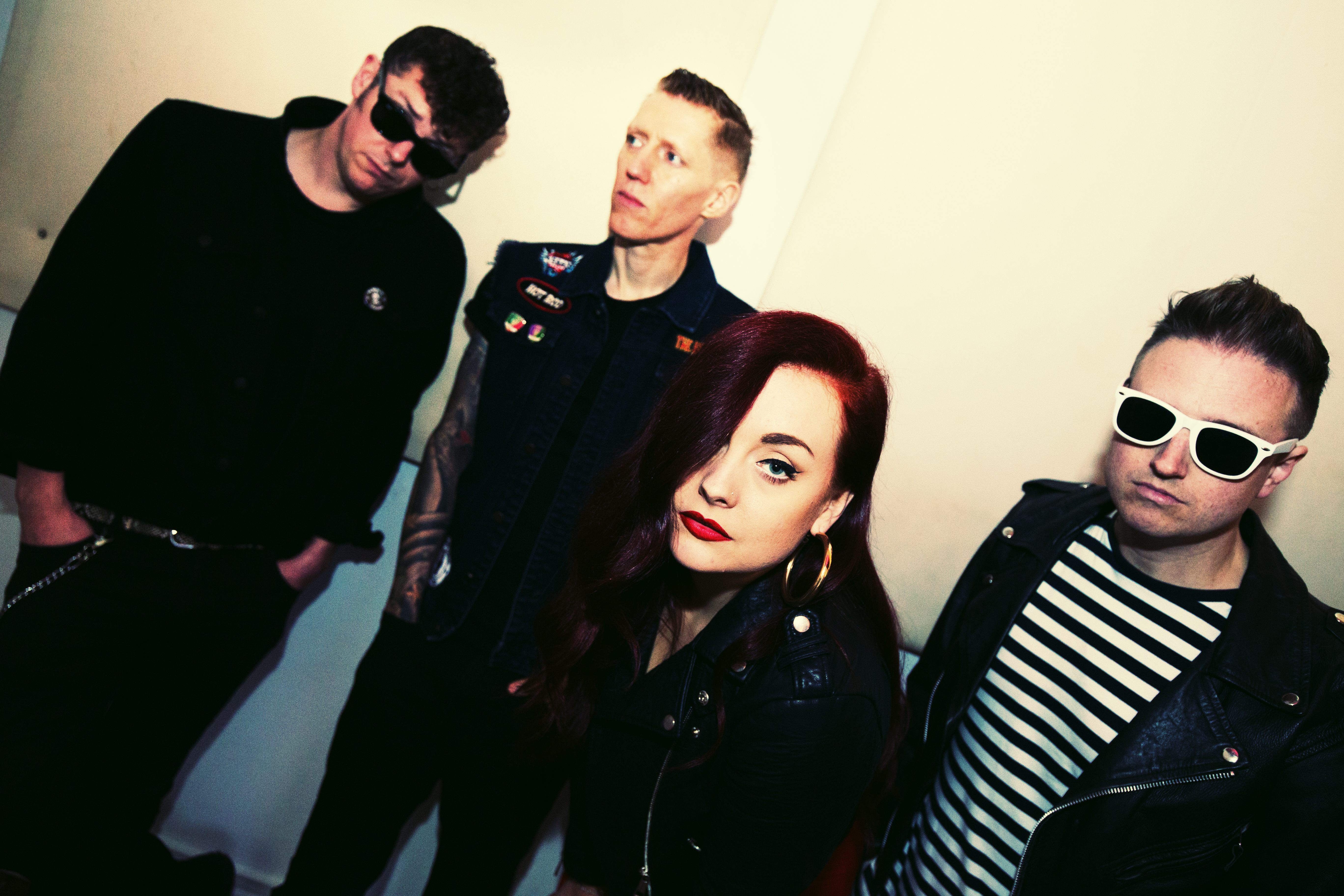 West Country crew serve up a soulful stew. All together now – Hawkmen… Dive! By David West.
Bristol's The Hawkmen are flying high, borne aloft on a blend of rockabilly, Northern Soul and rhythm & blues. Plotting their course is bassist Scott Milsom, who's played with psychobilly trio Coffin Nails and the Hammond organ group Big Boss Man. 
"I wanted to be in a band playing music I enjoy listening to and writing those kinds of songs in the genres of music that I like," says Milsom. The Hawkmen started life as a studio project, releasing a handful of singles on European record labels before they'd even played live. Two of their songs have been featured on Craig Charles' Funk & Soul Club compilation albums, and they released their self-titled debut album in 2019. Fronted by soulful vocalist Scarlett Fagan, The Hawkmen are fast on the rise. 
How would you describe your sound?
I started listening to Northern Soul when I was 14, before I got into psychobilly a couple of years later. With The Hawkmen,  it's somewhere between rockabilly and Northern Soul. I come from that rockabilly, psychobilly thing, but it doesn't matter if we write a soul tune or a rockabilly tune or whatever, just a song we want to listen to ourselves, basically. Even a little bit of country in there as well. The band is a democracy and you don't quite know how the sound is going to come out until four or five of you get in a room and start making music. We've got different influences: Scarlett is much more from soul, she's a massive Amy Winehouse fan. We've got Tim on drums, who loves The Shadows – he does his hair to F.B.I. every morning.
As one of the main songwriters, how do you approach writing lyrics?
I like my lyrics to tell a bit of a story and make some kind of sense. Maybe not a beginning, a middle and an end, but they are talking about something. When I did the Coffin Nails, with psychobilly you just write about graveyards and things like that, it's kind of nonsense, not that there's anything wrong with that. Now with The Hawkmen, every song is based on some life experience or story. Don't Judge A Book By Its Cover is about an ex-girlfriend… Night Out In Tokyo is a classic example. I love going to Japan, so that's singing about that.
How did you find Scarlett?
I found her through a friend who was taking some photos of her and he knew I was looking for a singer. She's been absolutely amazing, hard-working, super reliable. When you spend so many hours with other band members, you do end up becoming really good friends. You spend 10 hours in a van and just an hour onstage quite often, so you have to get on with the people.
Where do you record?
We record at my place. In my old house, I built a studio. There was a little live room and a control room, and we recorded the debut album there. I've since moved and I'm hopefully going to set up a new studio.
The band started life as a studio project…
It did, yeah. The first two or three singles were before we had a live band together. I was busy with other bands, I wanted to record music that I loved, so I just started doing that. The first single, Don't Judge… was released on an Italian label, Record Kicks, then Mocambo, a German label, released Keep On Working. After that we did a song called Do It with a French singer [Emma Beatson], that went on a Craig Charles comp. Those three were before we put the band together.
What about your record label, Greystone Records?
I originally started that to release a Coffin Nails album. Over the years I've released other bands, I think we're up to 38 releases, maybe 10 of those are albums. More recently, I've been so busy with The Hawkmen and wanting to push the band, whenever I get spare time I'm writing and recording for The Hawkmen. What I really do love is releasing songs. It's that sense that they are there forever once you put out records.
What have been the highlights of life with The Hawkmen so far?
European trips are always fantastic, driving down through the Alps to Italy and meeting really enthusiastic promoters in foreign countries. They take you to dinner and look after you. Any time you hear your song on the radio, it's an amazing feeling. We did a session for the Bopflix channel, playing live in a room with a few lo-fi mics. The response from something like that is amazing, and from all around the world, in fact. I can't believe just how many messages we receive from people in South America, from Brazil, Chile, Mexico… There was a Brazilian tattooist who did a drawing of Scarlett for Baby Tonight, just because he loved the band and the song so much. We're actually going to use that for a new T-shirt design.
Outside of Bopflix, do you enjoy making music videos?
I really love doing videos. Like releasing music, it's that sense that it will be around forever. Sometimes the actual process is quite stressful. I try to alleviate that as much as possible and prepare everything so when we film we can actually relax. For Night Out In Tokyo, I thought it would be a good idea to build a Japanese-style bar in the film studio, which meant everyone got pretty drunk by the end, so that was good fun.