Vintage Rock issue 47 is now on sale!
By Vintage Rock | September 23, 2020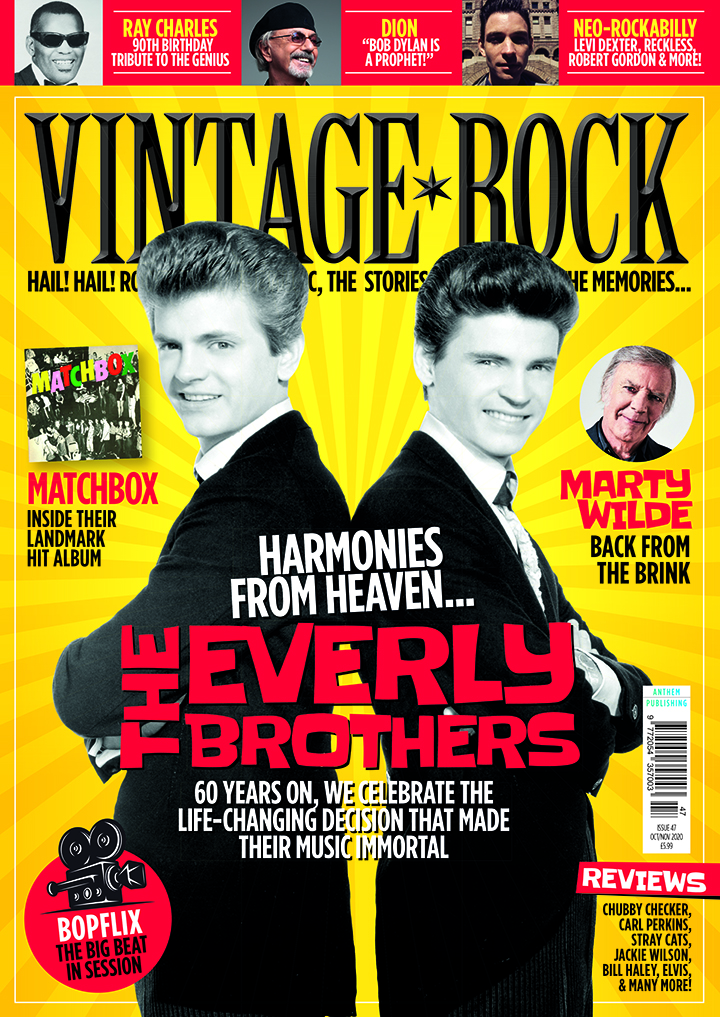 In the comeback issue of Vintage Rock we take a look at The Everly Brothers' major label move that cemented their legacy as musical icons – and we also serve up our Top 20 favourite cuts by Phil and Don.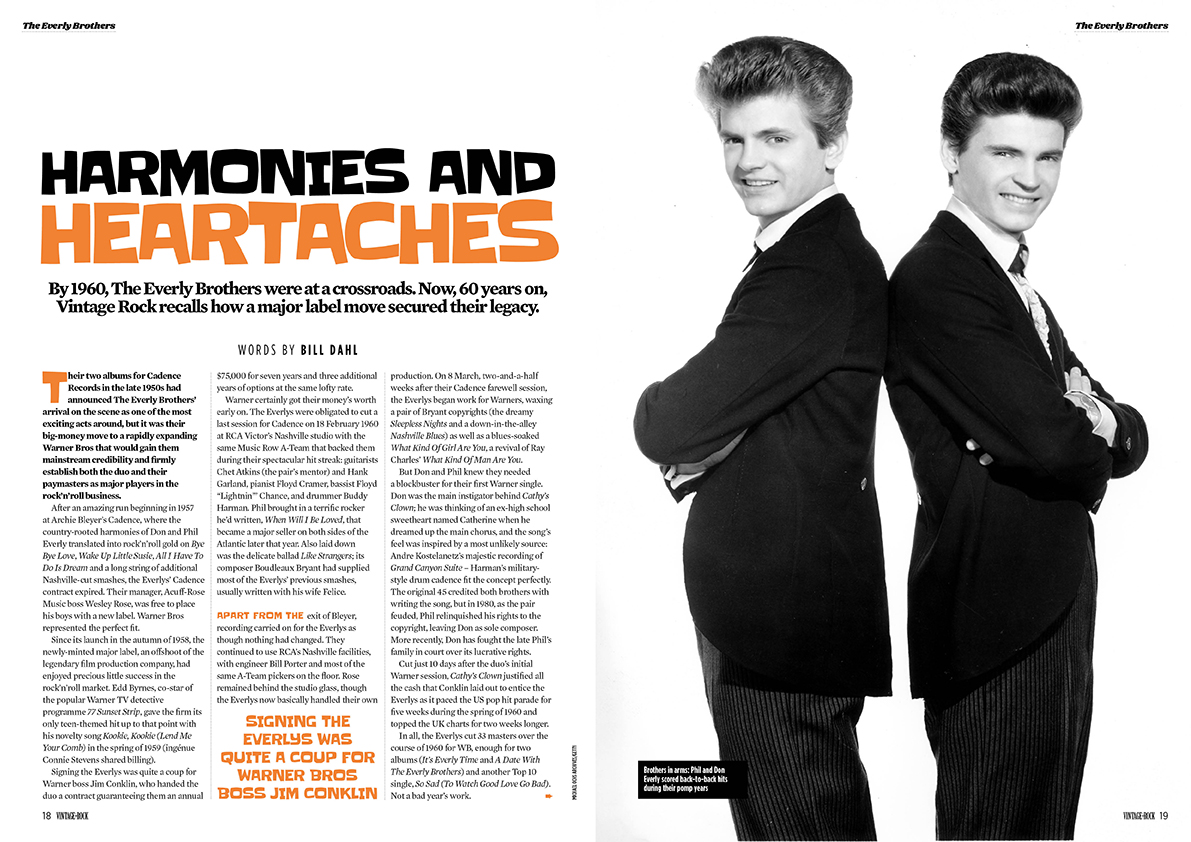 Elsewhere, we devote more than a bite-sized chunk to the voices of neo-rockabilly who helped to give our favourite music a new lease of life in the 80s. Robert Gordon, Levi Dexter, Restless and many more talk us through their memories of the scene with exclusive in-depth interviews.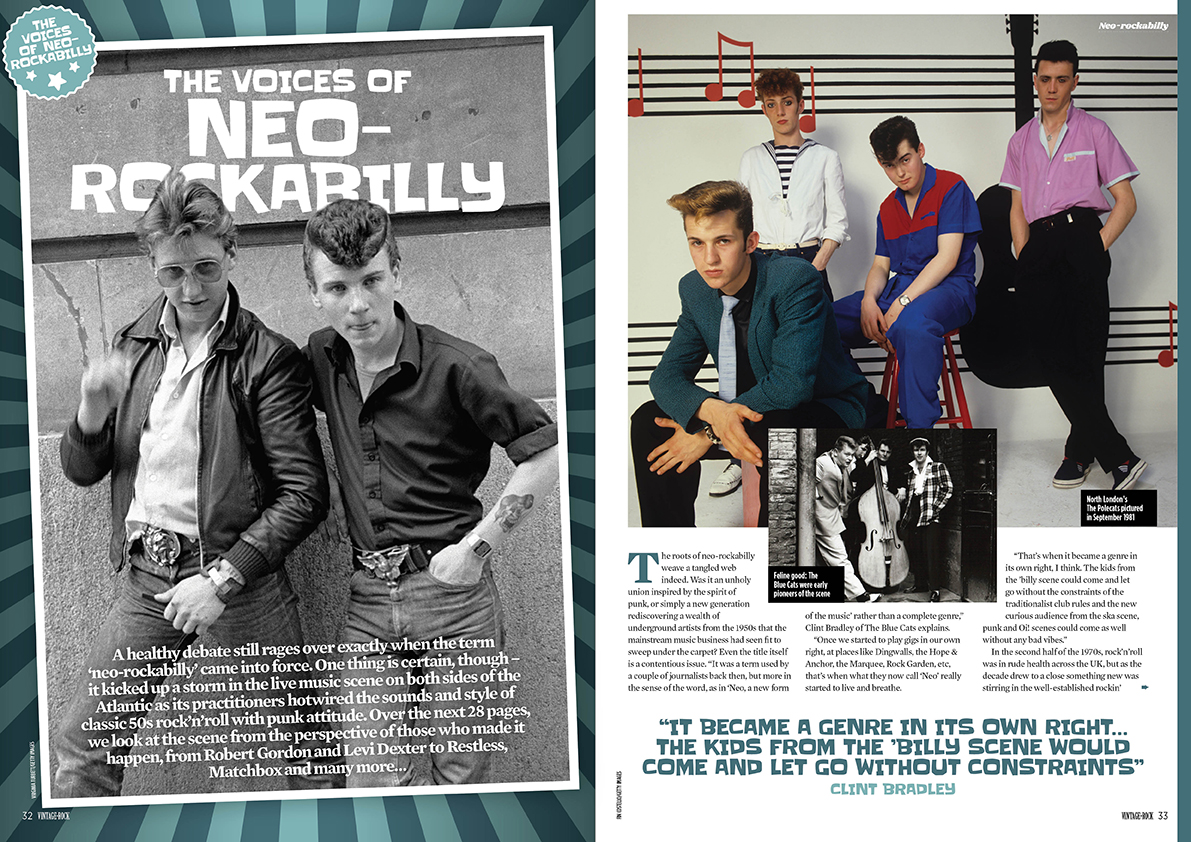 After a troubling health scare, we're glad to report that Marty Wilde is back in fighting-fit form and the singer joins us for a chat about his new album, Running Together, along with pop legend daughter Kim, who also appears on the record.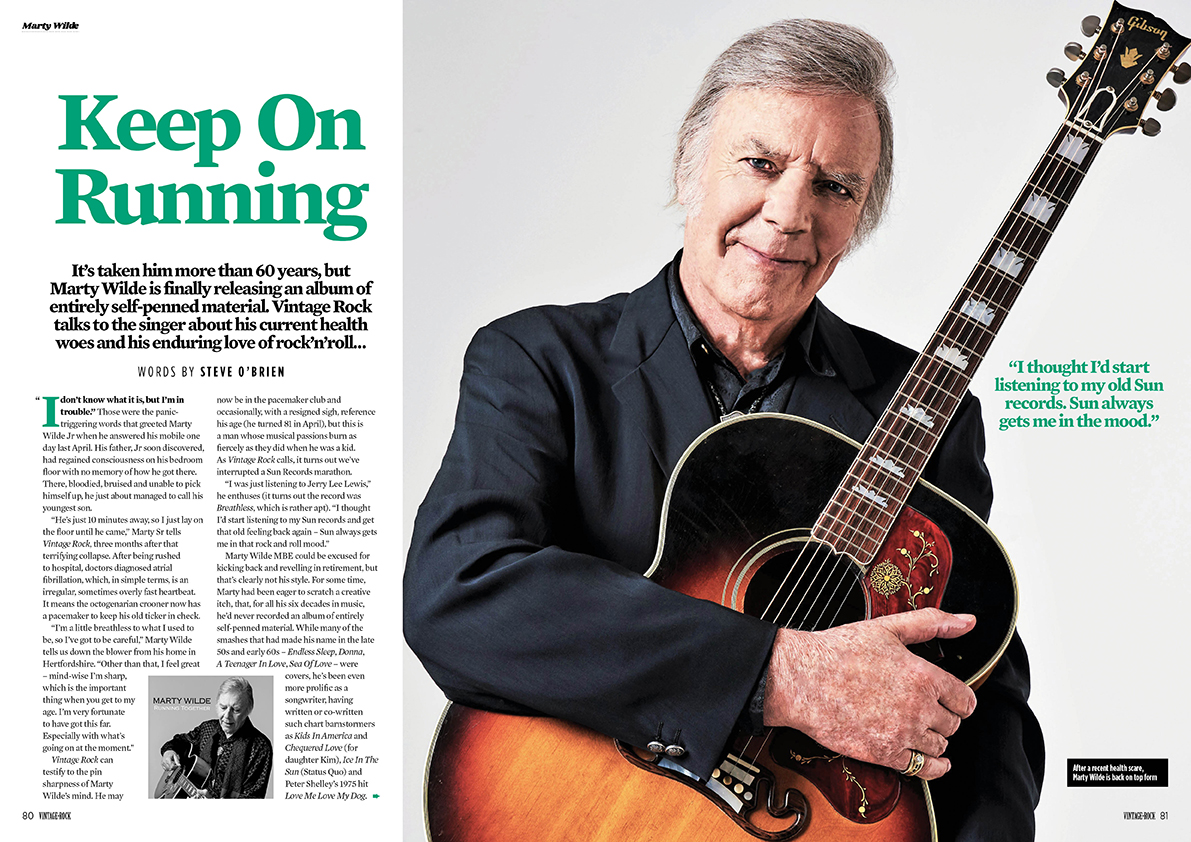 To celebrate what would have been his 90th birthday, we pay tribute to the Atlantic golden years of The Genius – the imperious Ray Charles – and we also catch up with another ground-breaking legend, Dion, who regales us with tales of Aretha, Dylan and Springsteen.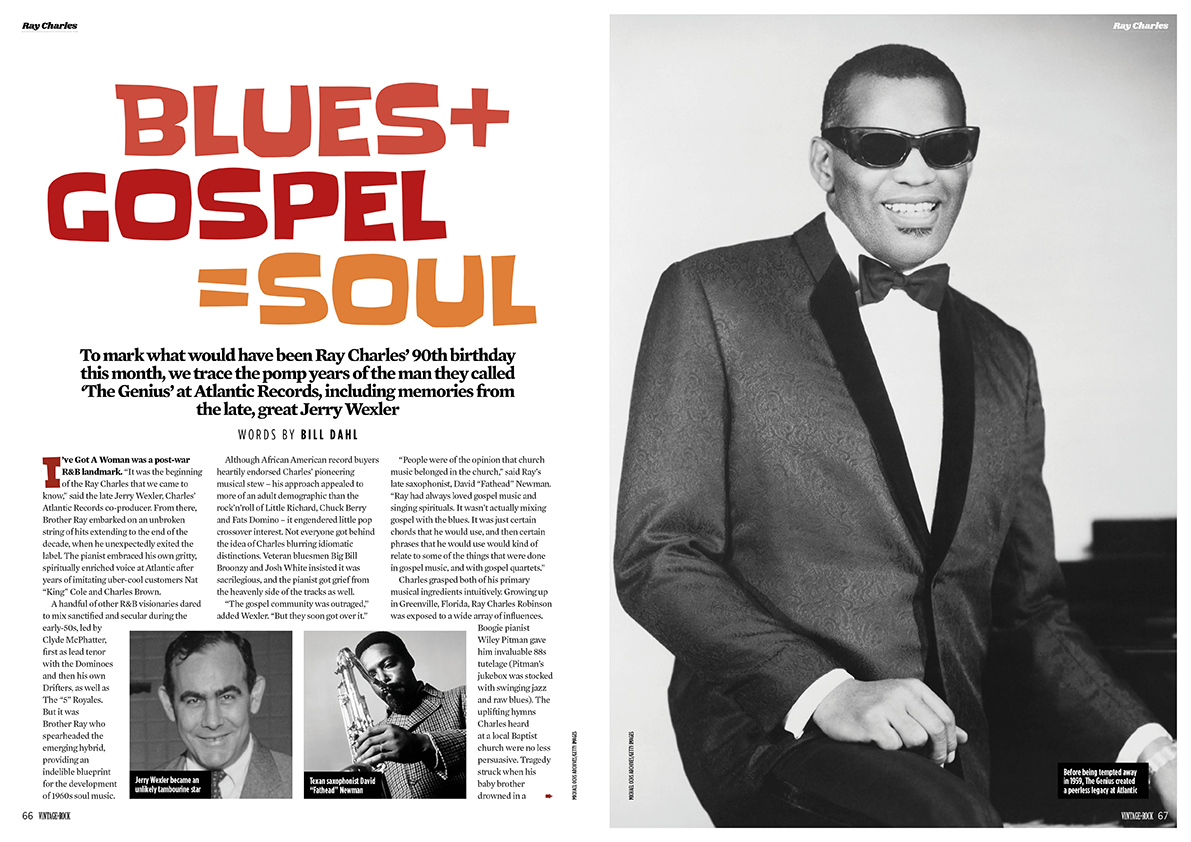 Bopflix founder Chris Magee talks to us about the internet's most rockin' channel and we serve up a packed reviews section that includes Stray Cats, Elvis, Chubby Checker, Carl Perkins, Jackie Wilson, Bill Haley and many more…
Get your copy of the comeback issue of Vintage Rock
Order Vintage Rock issue 47 online
Get the magazine delivered direct to your door by ordering your copy of Vintage Rock issue 47 directly from us today for just £6.99 (inc. P&P) here.
Download the digital edition
Get the digital edition from Pocketmags. Or find the new issue in the Vintage Rock app.
Not downloaded the free Vintage Rock app yet? Find out more about the app here
Find Vintage Rock issue 47 in stores
Available from WH Smith High Street, WHS Travel, Independents, Easons, and selected McColls and – priced £5.99. Use our handy Store Locator to find your nearest Vintage Rock stockists.
Subscribe to Vintage Rock and save!
Get Vintage Rock delivered every month and never miss an issue. Subscribe here.
We have a great comeback subscription offer for you. We would like to offer you a FREE pair of Audio-Technica MX30 headphones PLUS 30% off your subscription when you subscribe to Vintage Rock today. That's just £24.99 per year.