Watch Now – Stay Greasy – Rock 'n' Roll Barbershop Terror
By admin | November 4, 2015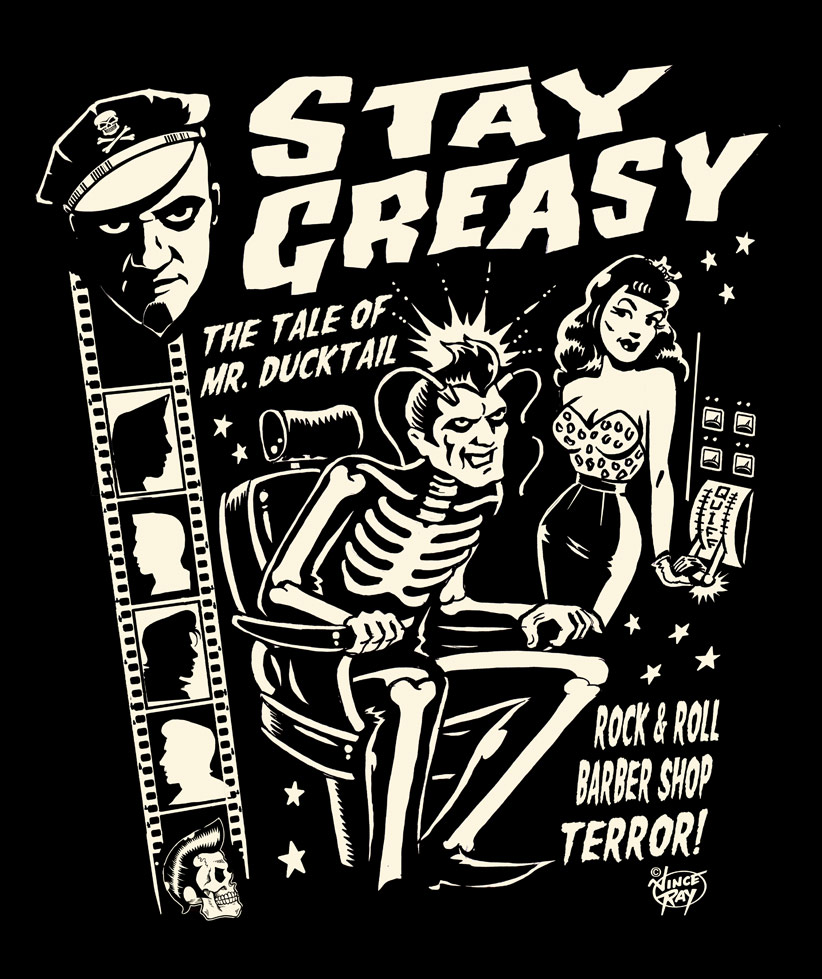 This Monday JCL Films & Sintheticboi, released the feature length documentary Stay Greasy on Vimeo.
The film tells the story of Rockabilly Barbershop and 1950s Beauty Parlor It's Something Hell's on Carnaby Street, London. Mr Ducktail and his wife Miss Betty decided to move their shop from France to the UK in 2008, and quickly found success thanks to the thriving rock 'n' roll scene in London.
The films Co-Director Jonathan Lowe, had this to say about the making of the film:
"The film was shot over three years from 2011-2013, with just a two person crew. Myself(Direction, Sound & Editing) and Melanie Malherbe (Direction, Camera) were already customers at the time. We shared a common desire to document the shop's existence, which was under constant threat of closure due to it's prime location. But we also wanted to tell the customers' stories, and that of London's Rock 'n' Roll scene in general. Inevitably our lives and jobs got in the way, but thanks to William and Vanetia's patience,here we are five years later with a finished film."
Watch the film for yourself below:
Stay Greasy from JCL FILM on Vimeo.