Issue 39 is now on sale!
By Vintage Rock | December 13, 2018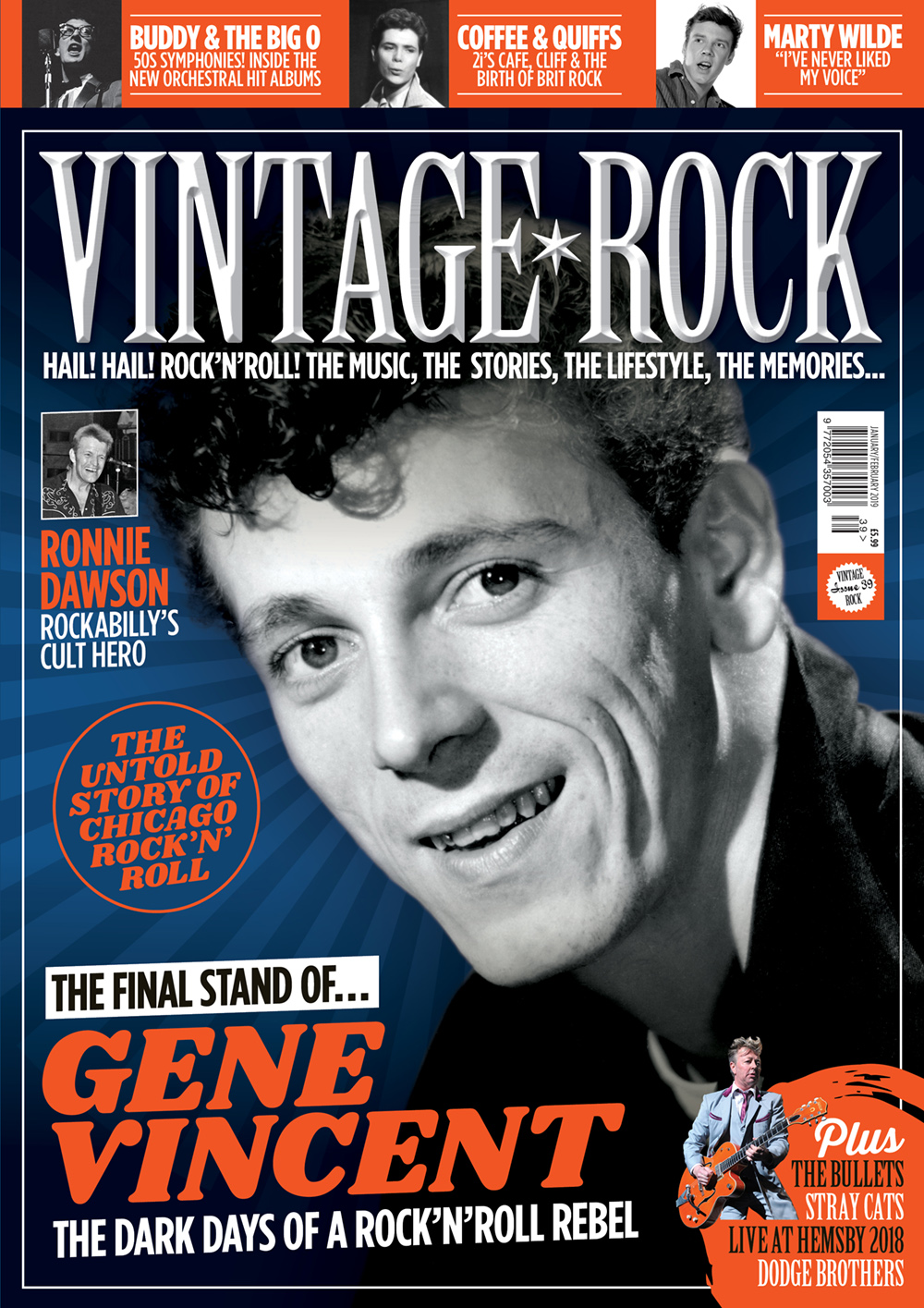 For the cover story of this packed new issue of Vintage Rock, we revisit Gene Vincent's days in the UK. With the help of Matchbox's Graham Fenton, who knew Gene, we hear a tragic tale of triumph, trauma and a rock'n'roll rollercoaster ride spinning out of control.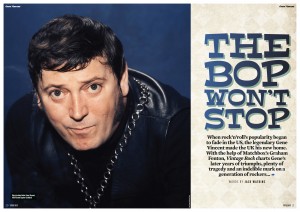 With Buddy Holly and Roy Orbison both back in the charts with recordings featuring the Royal Philharmonic Orchestra, we hear all about both albums!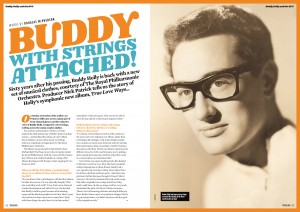 In an extraordinary piece of rock'n'roll archaeology, Bill Dahl tracks down his native city's early rock'n'roll heroes. From Eddy Clearwater to Ral Donner to the still-touring Hayden Thompson and many more, we hear the untold stories of Chicago's rock'n'roll pioneers.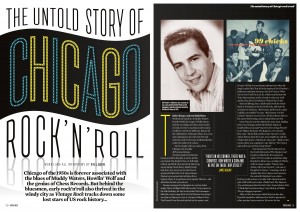 Marty Wilde reveals all about his 1959 debut album "Wilde About Marty" in a rare interview. "I aimed as high as I could," Marty tell us, "and it felt like pushing a train up a hill!"
Jack Watkins revisits 1950s London with the help of skiffle star Chas McDevitt and more, and some rare pictures, to hear about the rockin' at the coffee bars that gave birth to the first rock'n'roll explosion in the UK.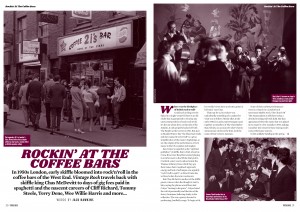 Rockabilly natural Ronnie Dawson was an unsung hero from the 1950s to his untimely death 15 years ago, and we talk to friends and family about the unique legacy of the man they called the Blond Bomber.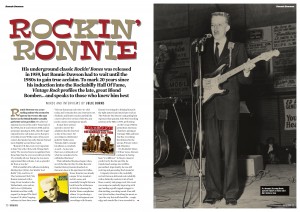 Our reviews section is as packed as ever, with new 7-inch singles and EPS, vinyl LPs and CD releases from Crazy Cavan, Trini Lopez, JD McPherson, Wanda Jackson, The Collins Kids, Ike Turner and many more…
Find this issue in WHSmiths, Eason's and independent retailers. Search for your local stockist HERE.
You can order your issue online here.