Issue 42 is now on sale!
By Vintage Rock | June 13, 2019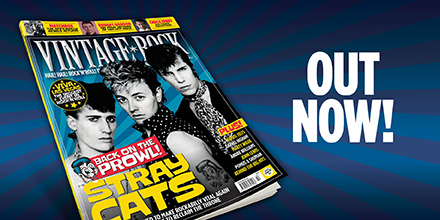 Stray Cats!
Anniversaries aplenty in this Vintage Rock issue, from neo-rockabilly pioneers Robert Gordon and Matchbox, plus of course, the Stray Cats, to the Father of Rock'n'Roll himself, Chuck Berry.
It was 40 years ago this year that three like-minded New Yorkers rallied together as Stray Cats, headed over to the UK, and immediately made their presence known. This issue we chat to frontman Brian Setzer to discuss their rapid ascent and the recent reunion that's been a very long time coming. Thankfully, with new album 40, the neo-trio return to the incendiary sound that first brought them to the ears of the masses.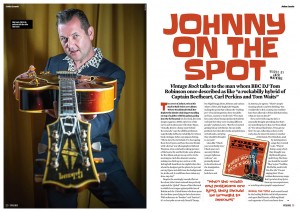 Inside, we celebrate several more rock'n'roll anniversaries of note, including our classic album exploration of Chuck Berry's masterpiece Chuck Berry Is On Top – still sounding as resplendent as ever 60 years later. We remember UK revivalists Matchbox's rise to fame with shared memories from band members Graham Fenton, Steve Bloomfield and Gordon Scott, who toast their debut hit Rockabilly Rebel, a UK Top 20 smash four decades ago. Another vital part of the neo-rockabilly wave was king-of-cool Robert Gordon. Here, he chats with Vintage Rock about his purple patch recording and performing with rebel guitarist Link Wray, and the two new live albums, recently unearthed for release.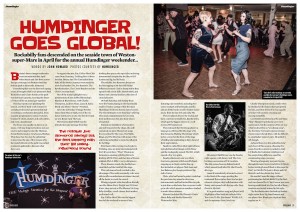 There's plenty more too, including interviews with Narvel Felts, Marty Wilde, John Lewis and the late, great R&B singer-producer Andre Williams, who passed away earlier this year. Finally, we take a fascinating look at the original songs that spawned massive hits when taken on by bigger artists, we pay a visit to the world's biggest rock'n'roll weekender – Viva Las Vegas, and we find out Darrel Higham's top 10 choice rockabilly tracks.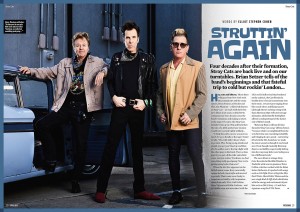 Add all of the usual news, reviews and rock'n'roll acoutrements and it's an unmissable issue.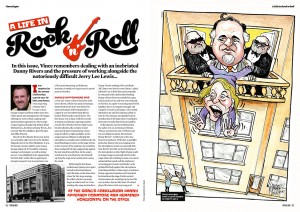 Get hold of your issue today for just £6.99 (inc.P&P) here.
Download your digital version of the issue here.
Find your copy in WHSmiths, Independent retails and Eason's. Search for your local stockist here.