Soundtrack Of My Life – Lobo Jones
By Vintage Rock | April 25, 2023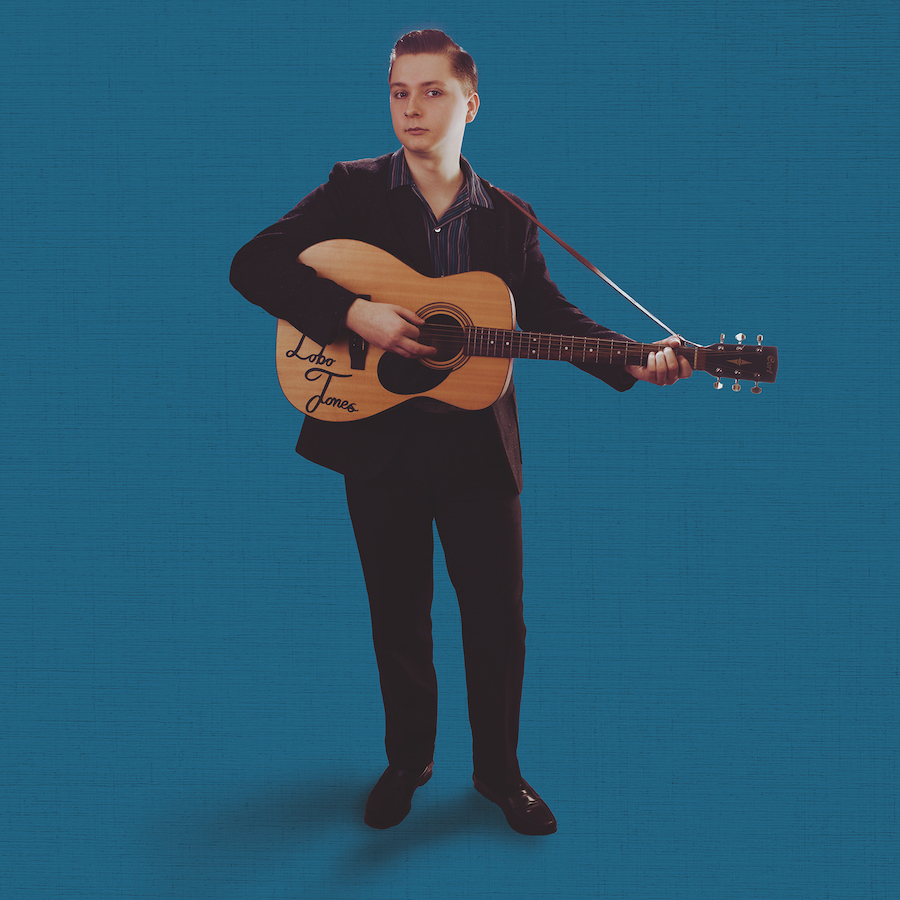 UK rockabilly star Elliot 'Lobo' Jones selects his favourite picks from the pack…
"I stumbled into music," says Lobo Jones, the leader of The Rhythm Hounds. "My friend got me up to sing with him because he didn't want to do it on his own. I had no clue I wanted to do that. After that, everyone was saying, 'You should get a band together.'" From those first unplanned steps onstage, Jones has now established himself as one of the brightest new stars on the rockin' scene, taking The Rhythm Hounds to the Rockabilly Rave and Béthune Rétro, as well as exhibiting his talents via some fine live showings on Bopflix. Their debut album Howlin' bears eloquent testament to Jones' talent as a songwriter with a scorching, fiery sound that expertly captures the spirit of classic rockabilly. Here, the singer selects the tracks that shaped his wolfish style, from teen sensations to deep-soul cuts and beyond.
Bop-A-Lena –
Ronnie Self,
1958
For me, it's the quintessential rock'n'roll song. You've got the raw and energetic lead vocals, then you have the contrast with the straight backing vocals, which always amuses me. I can just imagine it in the studio with Ronnie going mental and some classically trained vocalists trying to keep up with him. We've played it a few times live. It's quite a hard song to do justice to. If we have two 45-minute sets at a gig we'll put it in, but we don't do it too much because it ends up hurting my vocals – it's that powerful a song.
Waitin' In School –
Ricky Nelson,
1957
Ricky Nelson is another rockabilly hero of mine. He was on a TV show with his family, The Adventures Of Ozzie And Harriet. I used to watch it on YouTube because you'd get the odd musical number from Ricky. I remember when Waitin' In School came on, I became obsessed with it. It's quite twee lyrically, has a very soft vocal and you might think that's not anything to write home about, but the band is fantastic. It's got a real driving beat, James Burton on guitar – when he comes in on the solo, it blew me away.
Switchen' In The Kitchen' –
Pretty Boy (Don Covay),
1958
If I'm ever out and the DJ puts this on, it instantly makes me want to dance. Even listening to it at home or on the train, you can't help but tap your feet. It's a quintessential rock'n'roll song to me. He recorded it under the name Pretty Boy, but went on to become Don Covay, a soul singer in the 60s. He's better known for his soul stuff. I listen to a lot of singers who started out in rock'n'roll who went on to soul. I'm still looking for an original of that one. I don't DJ, but I collect a lot of stuff I like for my own collection.
Worried 'Bout You Baby –
Maylon Humphries (
Recorded 1958/Released 1978)
This is one we do with the band. I try to freshen things up and get new material in for covers, but it's one of those songs that I can't seem to shake. It's just brilliant. I feel they were having a lot of fun in the studio because they're all going off. The drummer is doing some almost hypnotic stuff with the toms that goes with the way that the bass player is slapping his instrument. It's all very syncopated which I really like, and the guitar tone is killer. It's such a fun one to play and crowds always love it.
One Fine Day –
Shel Naylor,
1964
A very basic song – simple chords, simple vocal melodies – but it's got a good feel to it and makes you want to shake a leg. It's the soundtrack to part of my life when I was going to 60s events. Me and my friends used to play it a lot, so
it always makes me think back to good times with mates and puts a smile on my face. This song was written by Dave Davies from The Kinks. It's no wonder that I like this because it's got the Kinks' slightly bluesy rock'n'roll feel and twangy guitar solos.
Same Thing –
Gino Parks,
1961
This was an early Tamla Motown release, and it shows that crossover period between rhythm and blues, rock'n'roll and what went on to be soul. This bridges that gap for me. It's got the raw, emotional, powerful vocals you get with soul music. With Tamla Motown, they were known for the tight musicianship of the guys doing all the session work and you hear that on this record. It's well made, it sounds great, everything is precisely as it should be in the mix – the vocals come through, the beat is solid. I find it really inspirational.
Searching For My Baby –
The Round Up Boys,
2007
Most of what I listen to are original recordings from back in the day, but there are a lot of modern bands I really respect, and this is definitely the band that kicked that off for me. I was getting into the scene, sponging up all the music, it came up on a Spotify playlist and really perked my ears up. The production, the musicianship, and the songwriting, you could have plucked it straight out of the 50s. As a songwriter, that's the dream. Going into the studio, I'd love to create a record that sounds this good.