The story of Foot Tapping Records
By Vintage Rock | February 14, 2023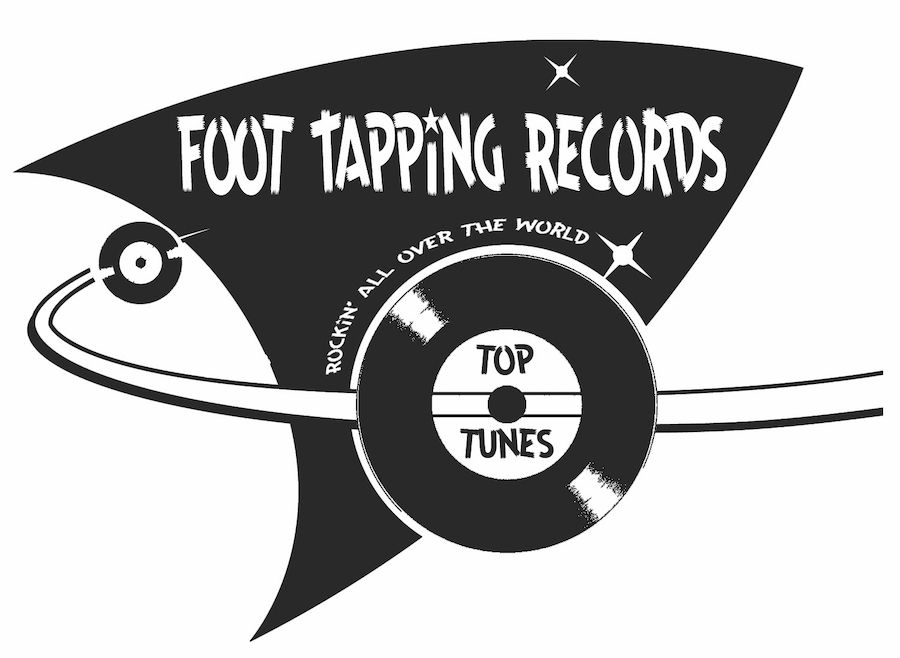 Over the past 20-plus years, Foot Tapping Records has brought us Imelda May and grown into the UK's biggest rockabilly label. Rik Flynn meets founder and boss Clive Duffin plus label mainstay, talent scout and 'honorary advisor' Darrel Higham…
Foot Tapping Records celebrated its 100th release after just a decade in business. Before the end of the second, the stable can now proclaim itself 'the UK's largest rockabilly record label'. Now there's something.
Back at its inception in 2002, for those outside of the rockin' contingent at any rate, it might well have seemed a foolhardy undertaking. Particularly when the wider musical output that year was about as insipid as it comes. A brief look over the shoulder finds a proud nation's charts domineered by swathes of manufactured fluff, from perpetual stool-dwellers Westlife to 10-piece boyband Blazin' Squad. It was all depressingly milk-and-water.
But in June that year the heavens sundered and – timed to perfection – salvation returned to the building. A Little Less Conversation, originally a B-side, shot to the top of the UK charts. Yes, it had been coaxed gently into the noughties by Dutch DJ Junkie XL, but rock'n'roll was back.
Not such a foolhardy undertaking after all. Of course, the rockin' underground has always been humming along under its own steam, but both above and below ground, it appeared the time was ripe for rock. That spirit was embodied in the plans of two Big Beat obsessives, step-brothers Clive Duffin and Colin Bell. From the incredibly un-rock climes of a leafy hamlet in Hampshire, Foot Tapping was born, with the intent to serve up some of our isle's finest, freshest talent.
Theirs is now a blossoming organisation that boasts its own studio (see boxout), bustling music distribution website, MusicKing.co.uk, and a roster stacked with talent. Duffin and co are enjoying this well-earned apotheosis thanks to hard graft, an astute ear for talent and the ability to bring the rockabilly sound up to date. In fact, were it not for Foot Tapping, the world may never have caught wind of a certain soon-to-be major star named Clabby…
None of Duffin's childhood peers cared much for rock'n'roll and he spent his formative years surrounded by mods in Harringtons, but he clearly had the good stuff pumping through his blood. "I suppose certain music just adopts you," he posits. "I was the only one who was into rockabilly. I can remember my dad saying there was nobody as good as Eddie Cochran, so from a young age I always liked Eddie and most rock'n'roll."
That love of Cochran would eventually translate into the label, and the 50s icon also played a part in bringing a powerful ally – Darrel Higham – into the fold early on – even though Duffin's day job as a farrier (shoeing horses to you and me) almost got in the way…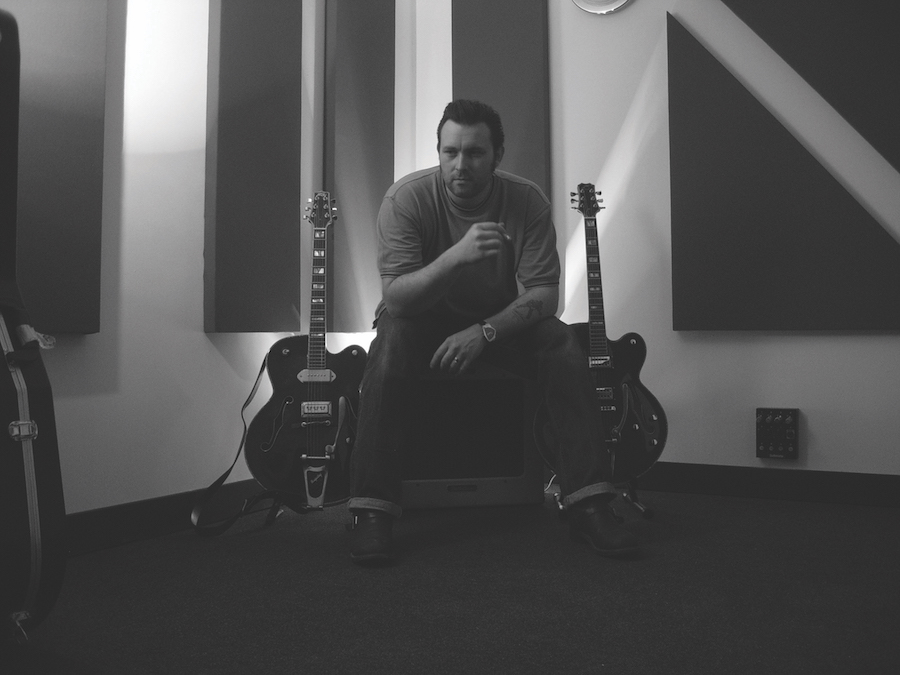 "I first met Darrel at a gig in Basingstoke. I had a book co-written by him, Don't Forget Me, all about Eddie Cochran and I asked if he would sign it. We got talking about what I was hoping to do with regards to setting up a label and that if he was ever interested in releasing a CD with us that would be fab.
"I think he thought, 'Yes, I've heard it all before!' but he must have seen that I meant what I said. He tried to call me but I was out shoeing horses, and I did not have a mobile phone at the time. He left a message on our answerphone, saying he'd call around for a chat and it's just grown from there."
Good things inevitably arise when artist and label share a vision, and Foot Tapping now enjoys a close bond with UK rockabilly's star gunner, who helps run Embassy Studios, does a fair share of talent spotting and producing for the label, as well as partnering with Duffin on subsidiary label Ambassador.
With Higham as honorary advisor, Duffin is now the sole boss, but rewind the clock and the label gently sputtered to life thanks to a nice motor, a rock'n'roll club and a group called Robb Storm & The Persuaders. Clive explains: "We met them at a club in Farnham called Jive Shack.
"I was outside talking to the band when Colin pulled up in his 50s Oldsmobile and they said: 'Wow, that's a nice car!' I told them that if they ever wanted to use it on a front cover, that wouldn't be a problem. They said they'd love to but couldn't afford to record. This got me thinking…"
The two parties left that night with plans to reconvene a week later to discuss possibilities. "They came to my house and told me the price they felt it would cost to record. I had written down what I thought it would cost and it turned out we'd come up with the same amount! Call it fate, but that was really the beginnings of the label."
All that was needed was a name that meant something to both brothers…
"The name came from Colin always tapping his feet on the way to a gig," Duffin continues. "It also has a link to my professional job as a farrier… I am foot-tapping horses' hooves all day!"
While intended to be the label's first release, The Persuaders' album, in fact, arrived fourth. That honour fell to Norfolk-based rockabillies Porky's Hot Rockin' ("five old boys playing some shit-kicking tunes with a twist and a gallon of beer!" as they describe themselves).
Their set of rockabilly cruisers, One More Star, set out a handsome stall and they've gone on to offer four more killer LPs for the label. Higham's Foot Tapping debut, The Sweet Georgia Brown Sessions, quickly followed (playing all of the instruments himself) and introduced an initial run of releases from The Heartbeats, The Persuaders and Pete Hutton (with both the Heartbreakers and the Beyonders) and another new Higham album with the Enforcers, Urban Jamboree.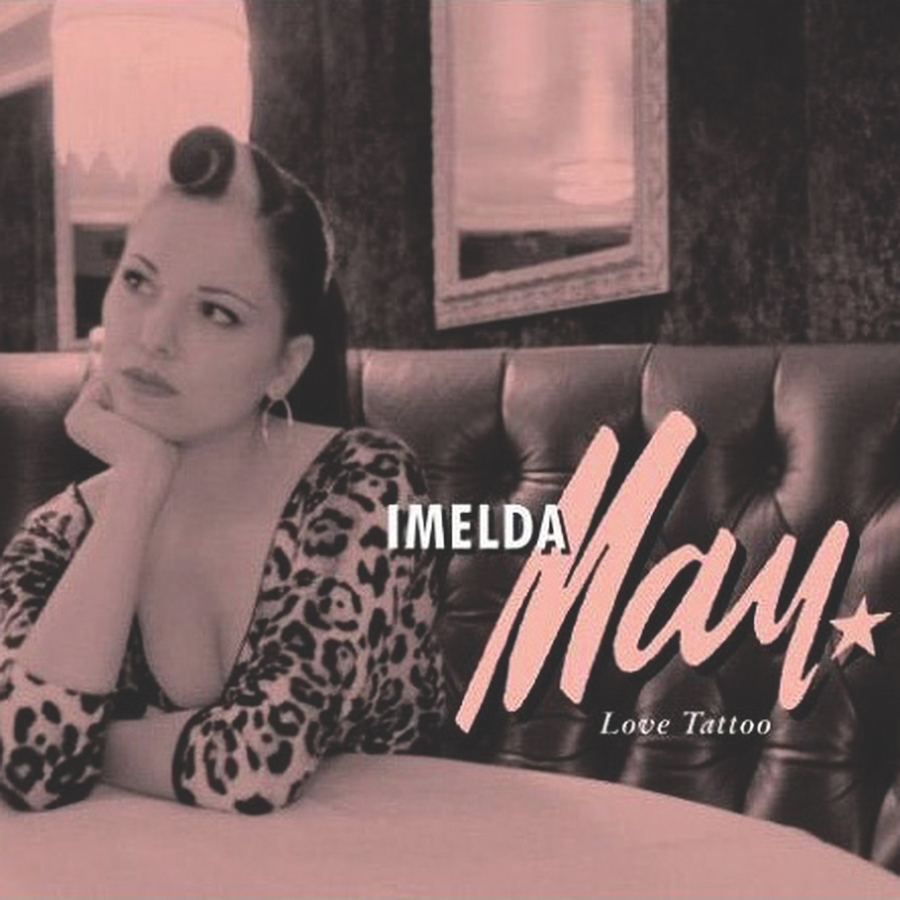 Beyond the quality that Higham brought to the party, with his involvement came an introduction to his then-spouse Imelda May (who guested on his debut), with the Jive Shack providing yet another crucial spark in the timeline, this time introducing a classy debut and an artist that would boost the small indie label onto the world stage.
"Colin and my family had taken over running the club and Imelda had performed for us," remembers Clive. "It was suggested that she should do a solo album for us, which she did, and it was released under her maiden name of Imelda Clabby."
The unassuming 2003 release of No Turning Back has long since sold out, but in 2007 the label re-recorded it with all new arrangements and vocals – and with souped-up artwork announcing the newly-monikered Imelda May. The updated album is still one of the label's big sellers, while that humble first pressing has become one of its most sought-after releases – "Mistakes and all on the artwork, and there were a few!" jokes Duffin.
Both versions are well worth revisiting, but the original reveals an unmistakable talent. It combines a snappy remake of Sonny Williamson's Dealing With The Devil, with Higham in frightening form on the guitar, several covers – The Everly Brothers (Till) I Kissed You,  Skeeter Davis' The End Of The World and Cliff Richard's No Turning Back (written by Lionel Bart) and some promising originals.
"If it hadn't been for that initial meeting and the eventual close partnership we formed, it would've made Imelda's success much harder," adds Higham. "By the time I starting playing in her band permanently, Clive and I had Embassy Studios up and running, so we could record and release whatever we wanted, within reason."
It was May's second attempt, however, that caused the biggest commotion. In fact, that's something of an understatement…
Higham explains: "Love Tattoo was initially released on a label that Clive and I created, called Ambassador. When Imelda got the call that she was going to be on Later With Jools Holland, I immediately phoned Clive and told him that we needed to press 10,000 copies!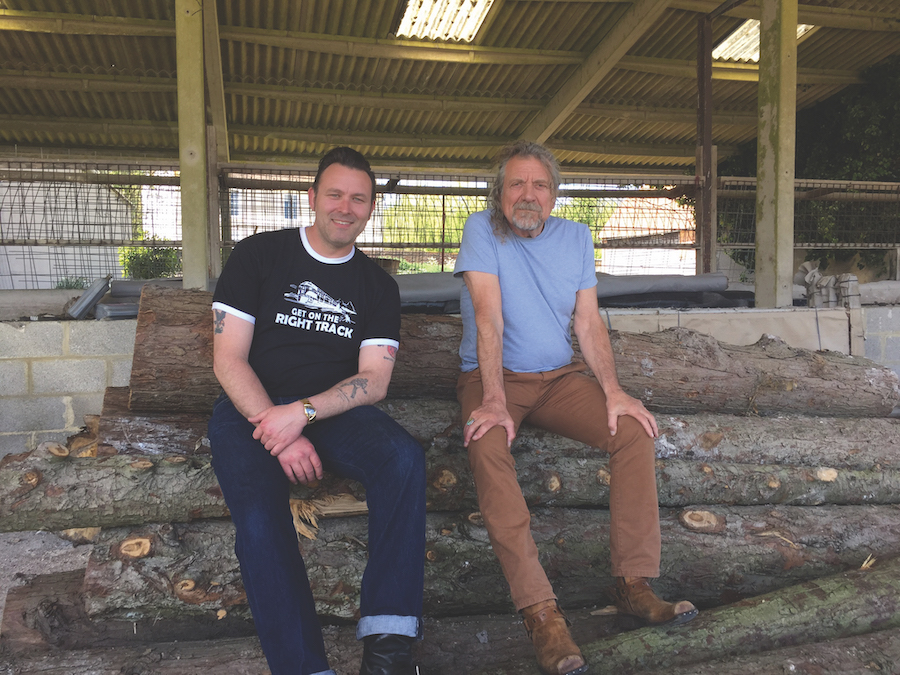 "We only had a fortnight's notice that we were going to be on the show. I don't know how he managed to get it sorted, but all 10,000 arrived a few days after the first broadcast. Everything happened so fast. Imelda was signed to Universal within a week and Clive and I did a deal with them to lease Love Tattoo for 15 years. They then took all our copies and put stickers with their logo and address over our logos!"   
With its two singles aired on the show, Love Tattoo made No.1 in the Irish albums chart and went gold in both the UK and France. Did Duffin expect such success?
"We're all going to say yes, but to be honest it was a big gamble," he says. "However, by this time, Imelda was making waves on the rockin' scene and was also performing at lots of festivals for all kinds of music. Jools being a big fan of hers helped a great deal, she did a lot of hard work behind the scenes and her dedication paid off."
Aside from being credited with playing 'anvil' on May's 2014 album Tribal, some of Duffin's fondest moments have involved her and Higham, including sharing a private box with his family to see them play at the Royal Albert Hall. "That was a dream come true," Higham remembers. "We had supported Jools Holland and Jeff Beck there, but to get a chance to play a proper Imelda May gig in that amazing venue was a great moment."
The label has grown exponentially ever since, gaining a solid reputation on the scene. It now boasts over 200 releases, many from new artists. Duffin endeavours to see any prospective talent live before he picks them up, but it's not always possible.
In fact, a fair few have been signed 'blind', amongst them Rocket 88, The Muskrats, The Tawny Owls, Atomic Leopards and Sweden's The Grapestompers, who inked a deal on Higham's recommendation. It was also he that brought the latest hot tips to the table. Could there be another Imelda in the ranks?
"Dylan Kirk is an unbelievable young talent," states Higham "His album was recorded live and they hardly made any mistakes, so the whole thing was recorded in a day. I've worked with many young bands and sometimes they can spend too much time worrying about what's going to happen after the record comes out because they think it'll be instant fame and fortune, but Dylan just put his head down and got on with the work and was just great.
"There's also another young artist, Chris Berntsen. We recorded an album together called Life's Game. He's exceptional, with a superb voice and great songwriting ability. It's a mix of well-known rockabilly classics as well as a couple of originals that are not really what you'd call rockabilly, but we were able to give them an arrangement that meant they sat in with the rest of the songs. Like Dylan, he has the talent to really break out into a much more commercial market."
Other new arrivals include The Timebomb Allstars, Rebel Dean & The Star Cats, Higham's festive collection
A Christmas Bop, plus Paul Hudson.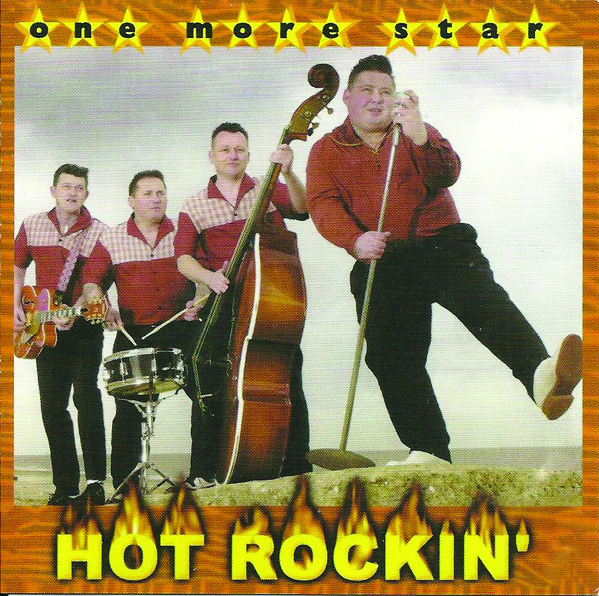 "Paul started out playing in The Hellraisers and The Cruisers during the revival of the 70s and 80s," says Duffin. "He's played tours supporting Bill Haley, Chuck Berry, Jack Scott, Charlie Gracie and Marty Wilde on the revival of the Oh Boy! TV show. He's written songs for film and TV, including one for Val Kilmer in Top Secret, and the hit French movie, La Boum. He's also worked with Rocky Sharpe & The Replays and the legendary producer, Mike Vernon."
Duffin's proudest moments? "There are a few," he muses. "Naturally, FT001 as it was the first release! Darrel's Sweet Georgia Brown Sessions, as it has one of my favourite songs on it, Baby Moon. That album also features Imelda singing Stop Whistlin' Wolf and it was recorded before she was well known. Also, Darrel's Crazy With Love, as
I got involved helping to record the drums."
Foot Tapping has built a glowing rep for delivering the finest modern-rockin' sounds, respectful of rockabilly's past yet driving things forward. So what does rockabilly mean in 2021?
"Everybody has their own thoughts, so I don't want to get slated for my opinions!" chuckles Duffin. "But here we go… I think rockabilly has a sound that you can just stand and listen to, or tap your feet. If you want to have a jive, stroll or bop, feel free. As long as you like it, that's all that matters."
The feet started tapping two decades ago and continue to sound out a delectable rhythm. Take some time with their catalogue, a truckful of treats await you.