To celebrate the 16th Anniversary of Brian Setzer's Rockabilly Riot! Volume One: A Tribute To Sun Records, Surfdog Records will be reissuing the album on limited edition 180 gram, red transparent vinyl on 28 May 2021. You can pre-order the album HERE. 
Produced by Brian Setzer and Dave Darling, Rockabilly Riot! Volume One: A Tribute To Sun Records was initially released in 2005 and focused on the legendary Memphis, Tennessee label which produced some of the greatest and most iconic music of the 1950s.
The 23-track album focuses on songs produced and recorded between 1954 and 1957 and pays homage to some of the biggest names of the era including Carl Perkins, Johnny Cash, Jerry Lee Lewis, and Elvis Presley, as well as shining a light on the likes of Kenny Parchman (Tennessee Zip, Get It Off Your Mind), Carl Mann (Mona Lisa) and Ray Harris (Lonely Wolf). For Tommy Blake's Flatfoot Sam, Setzer called in The Jordanaires on backing vocals, who also appear on covers of Ernie Barton (Stairway To Nowhere) and Charlie Rich (Lonely Weekends). Setzer also brought in Jumpin' Gene Simmons to help finish off Peroxide Blonde In A Hopped-Up Model Ford.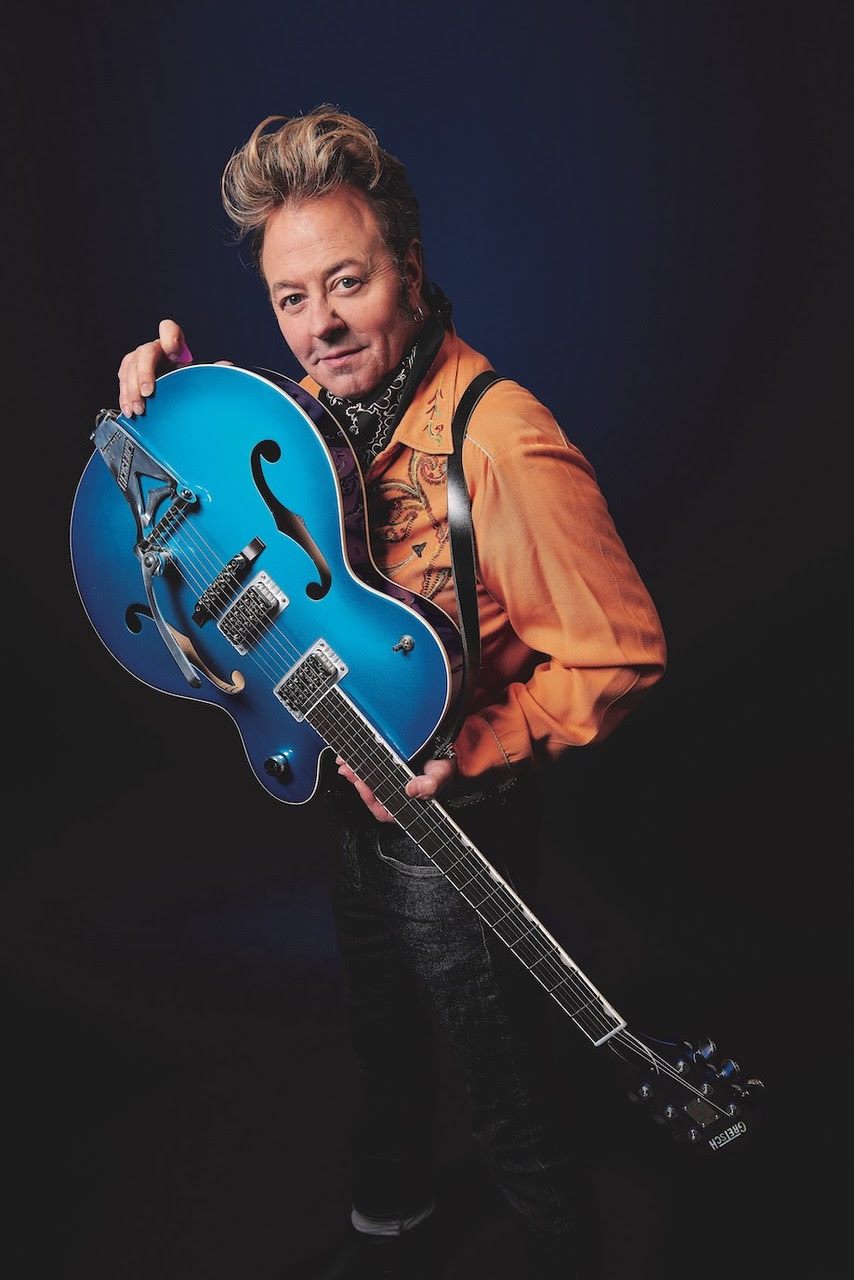 TRACKLISTING: 
SIDE A
RED HOT
SLOW DOWN
REAL WILD CHILD
ROCKHOUSE
PUT YOUR CAT CLOTHES ON
LONELY WEEKENDS
GET IT OFF YOUR MIND
SIDE B
JUST BECAUSE
GLAD ALL OVER
FLATFOOT SAM
ROCK 'N ROLL RUBY
BLUE SUEDE SHOES
TENNESSEE ZIP
SIDE C
MONA LISA
PEROXIDE BLONDE IN A HOPPED UP MODEL FORD
GET RHYTHM
STAIRWAY TO NOWHERE
BOPPIN' THE BLUES
SIDE D
RAKIN' AND SCRAPIN'
SWEET WOMAN
FLYIN' SAUCER ROCK AND ROLL
LONELY WOLF
RED CADILLAC AND A BLACK MOUSTACHE